As­traZeneca and Mod­er­na take a big, ear­ly step for­ward in their quest to prove mR­NA works in hu­mans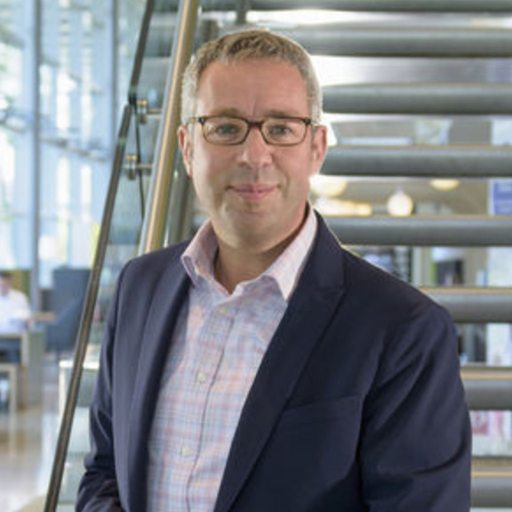 Mene Pan­ga­los, As­traZeneca
Biotech uni­corn Mod­er­na has re­vamped its de­vel­op­ment struc­ture, pulled back the veil on more of its R&D work and spot­light­ed a sig­nif­i­cant clin­i­cal step for­ward for one of its most ad­vanced — though still very ear­ly-stage — mes­sen­ger RNA ther­a­pies in the pipeline.
Tack­ling the very am­bi­tious work of re­gen­er­at­ing car­dio tis­sue — long one of the Holy Grails in stem cell ther­a­py — Mod­er­na's close part­ners at As­traZeneca say they got the safe­ty and ef­fi­ca­cy da­ta they were look­ing for on AZD-8601 in Phase I. Work­ing with a bio­mark­er at this stage, in­ves­ti­ga­tors tracked ex­pres­sion of VEGF-A pro­tein in the skin — giv­ing them some ear­ly con­fi­dence that a tech­nol­o­gy ini­tial­ly de­vel­oped at Har­vard had some re­al proof-of-mech­a­nism ev­i­dence to back it up with. That in turn has in­spired As­traZeneca to take the next step on the mes­sen­ger RNA front as it jour­neys in­to Phase II, where they will look for more sol­id ev­i­dence of its re­gen­er­a­tive pow­ers among pa­tients un­der­go­ing coro­nary artery by­pass graft­ing.
The first clin­i­cal snap­shot, says Mod­er­na CFO Lorence Kim, "looks like a lo­cal, tran­sient surge of growth fac­tor," which is what the biotech and its Big Phar­ma part­ner was look­ing for in try­ing to achieve in a tar­get­ed way what sys­temic stem cell treat­ments failed so spec­tac­u­lar­ly at.
Re­gen­er­at­ing tis­sue presents some huge chal­lenges to re­searchers, along with the po­ten­tial for some huge re­wards. That's what in­spired As­traZeneca CEO Pas­cal So­ri­ot to buy in­to Mod­er­na for hun­dreds of mil­lions of dol­lars.
"I think we've made great progress," Mene Pan­ga­los, an ex­ec­u­tive vice pres­i­dent at As­traZeneca, tells me. Build­ing on "re­al­ly cool pre­clin­i­cal da­ta on wound heal­ing," in­ves­ti­ga­tors will now see if they can use this tech­nol­o­gy to "re­store func­tion to the heart."
The fo­cus on clin­i­cal de­vel­op­ment at Mod­er­na now — af­ter spend­ing sev­er­al years stealth­ily work­ing on its pre­clin­i­cal pro­grams — in­cludes mR­NA-2416, a new OX40L im­munother­a­py that will set out to try a brand new ap­proach in I/O. And it's look­ing to spur liv­er ex­pres­sion of ther­a­peu­tic pro­teins with mR­NA-3704, for methyl­malonic acidemia (MMA), a lethal rare liv­er dis­ease.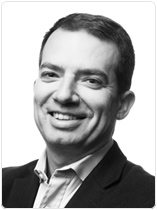 Stéphane Ban­cel
Ear­ly on, Mod­er­na set up 5 sub­sidiary as­set ve­hi­cles for its pro­grams. But now CEO Stephane Ban­cel and the board are opt­ing to strip the com­part­ments down, pool­ing their 16 an­nounced pro­grams in­to a sin­gle pipeline that will of­fer a quick snap­shot of how its build­ing new ther­a­peu­tics on the mR­NA plat­form that they've built.
Re­search/pre­clin­i­cal de­vel­op­ment will re­port to Mod­er­na Pres­i­dent Stephen Hoge, while clin­i­cal de­vel­op­ment will op­er­ate un­der Tal Zaks, Mod­er­na's Chief Med­ical Of­fi­cer. R&D teams will be "aligned around three core ma­trixed ther­a­peu­tic ar­eas — in­fec­tious dis­eases, im­muno-on­col­o­gy and rare liv­er dis­eases."
This way, Ban­cel ex­plains, ex­ecs can en­cour­age bet­ter line of sight across all the work be­ing done at a com­pa­ny that has swelled to 550 staffers, while adding some am­bi­tious build­ing plans to prep for the man­u­fac­tur­ing work that needs to be done.
STAT has been ham­mer­ing Mod­er­na re­peat­ed­ly for a slate of sup­posed short­com­ings at the Cam­bridge, MA-based trend­set­ter. At­tract­ed by the biotech's rep for a multi­bil­lion-dol­lar val­u­a­tion very ear­ly on, along with a stealthy ap­proach to R&D, the on­line health­care news pub has sought to poke holes in the sto­ry wher­ev­er it can.
Step by step, though, Mod­er­na has been open­ing up both ex­ter­nal­ly and in­ter­nal­ly, re­veal­ing some wild­ly am­bi­tious sci­ence, the first steps in hu­man stud­ies and a maze of daunt­ing tech chal­lenges they'll need to over­come in the long quest to achieve new drug ap­provals.
The biotech has a long way to go, but now it wants you to know more about where it plans to get to.