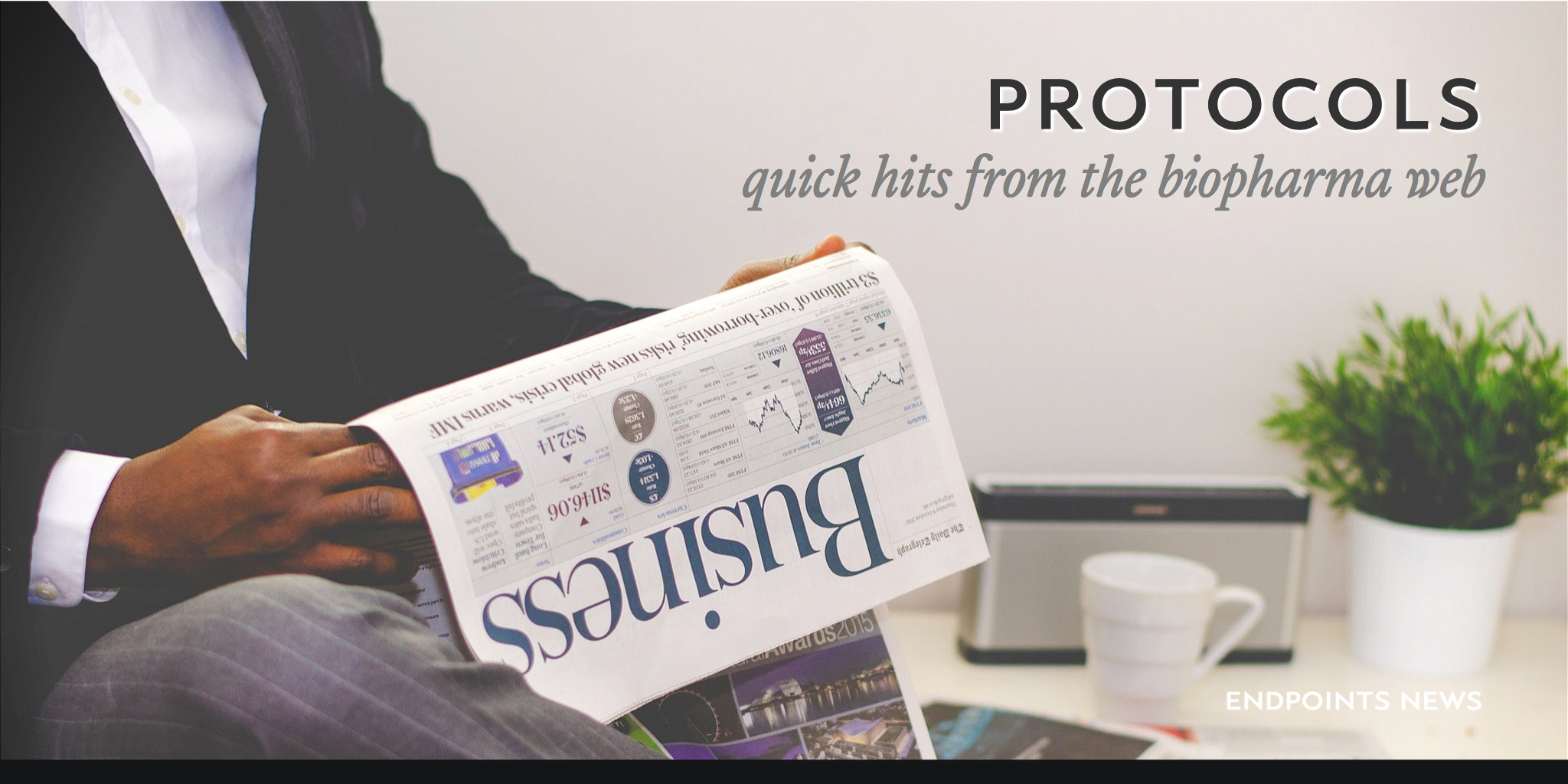 As­traZeneca, GSK re­it­er­ate 2020 out­look; Shang­hai biotech I-Mab is look­ing for a US part­ner — re­port
→ The coro­n­avirus pan­dem­ic may have thrown off the pre­dictabil­i­ty of what the rest of 2020 will bring for most in­dus­tries, and in­deed many drug­mak­ers, but British bio­phar­ma As­traZeneca stuck by the full-year guid­ance it laid out in Feb­ru­ary and re­port­ed first-quar­ter per­for­mance buoyed by the im­pact of glob­al stock­pil­ing. As ex­pect­ed, the com­pa­ny's oral drug sales were more re­silient to Covid-19 dis­rup­tions.
Prod­uct sales came in 7% ahead of an­a­lyst ex­pec­ta­tions, dri­ven by Covid-19 re­lat­ed stock­ing, longer pre­scrip­tions, and im­proved pa­tient ad­her­ence — these gains should large­ly be off­set in the com­ing quar­ters. "I don't know if I should call it anx­i­ety, but peo­ple are will­ing now to build safe­ty stock, it may take more time to re­verse it­self," chief Pas­cal So­ri­ot said in a post-earn­ings con­fer­ence call. "When the in­ven­to­ry ef­fect re­vers­es it­self, net-net we should ex­pect a domi­no ef­fect on sales be­cause there is a de­crease in the num­ber of pa­tients vis­it­ing physi­cians."
Mean­while, some en­cour­ag­ing ear­li­er-than-ex­pect­ed tri­al da­ta from its lung can­cer tri­al on its block­buster drug Tagris­so and kid­ney dis­ease da­ta on its SGLT2 drug Farx­i­ga should help bal­ance that short­fall, So­ri­ot sug­gest­ed.
Drug sales in Chi­na grew by 14% to $1.4 bil­lion in the quar­ter, ac­count­ing for more than a fifth of As­traZeneca's prod­uct rev­enue. Al­though some crit­ics in West­ern democ­ra­cies are call­ing for Chi­na to be cen­sured for its role in the out­break, So­ri­ot in­di­cat­ed that Chi­na will re­main a key play­er in the glob­al­ized world now and in the fu­ture.
"There have been some po­lit­i­cal ten­sions that we can all see, but it's been al­so very en­er­giz­ing to see the med­ical com­mu­ni­ty come to­geth­er and share knowl­edge … to­day, every­body says all we have to be able to do every­thing in our own coun­try. It's not go­ing to be pos­si­ble, I think … every­body will re­al­ize the world is made of col­lab­o­ra­tion," he said. "I see Chi­na as an in­te­gral part of the fu­ture … I see the fu­ture world as an in­ter­con­nect­ed one."
→ Fel­low drug­mak­er GSK al­so stood by its 2020 out­look, as it re­port­ed its first-quar­ter rev­enue that beat ex­pec­ta­tions by 4%, ac­cord­ing to New Street Re­search an­a­lyst Naresh Chouhan: "Guid­ance un­changed but will look to ad­just guid­ance if need­ed de­pend­ing on the ex­tent of the COVID im­pact. Seems that Vac­cines and in par­tic­u­lar, Shin­grix are key to GSK mak­ing guid­ance. Q220 will al­so look poor."
→ Now that Shang­hai-based I-Mab has a foothold on the Nas­daq, it's seek­ing a US part­ner to joint­ly de­vel­op and com­mer­cial­ize an an­ti-CD47 an­ti­body in a deal that could be val­ued at $2 bil­lion, Bloomberg re­port­ed. Sev­er­al large drug­mak­ers are ne­go­ti­at­ing with the biotech over the drug, sources told the news ser­vice, which blocks the "don't eat me" sig­nal that some can­cer cells use to evade im­mune at­tack. Af­ter rais­ing $104 mil­lion in an IPO, I-Mab has been build­ing a clin­i­cal team in Mary­land and set­ting up a trans­la­tion­al med­i­cine group state­side.