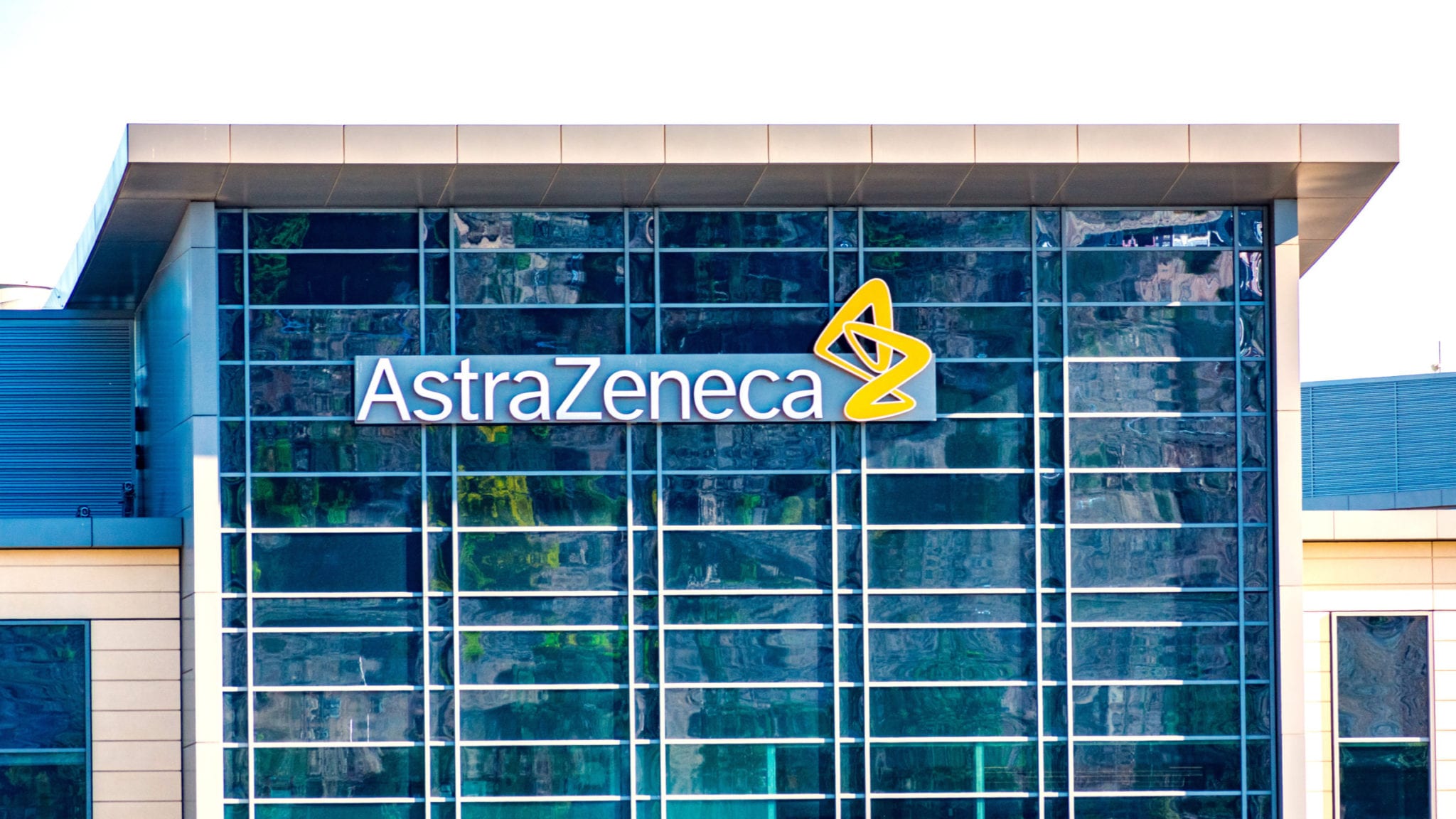 As­traZeneca/Ox­ford score first vote of con­fi­dence as UK au­tho­rizes their Covid-19 vac­cine
As­traZeneca and Ox­ford have land­ed the first au­tho­riza­tion for their Covid-19 vac­cine. And with this par­tic­u­lar shot, the UK may be much fur­ther ahead than the rest of the world.
The MHRA rec­om­mend­ed an emer­gency OK to the UK gov­ern­ment al­most two months af­ter it start­ed a rolling re­view — al­though the de­vel­op­ers on­ly sub­mit­ted the full ap­pli­ca­tion last week. Reg­u­la­tors have de­ter­mined that "the vac­cine has met its strict stan­dards of safe­ty, qual­i­ty and ef­fec­tive­ness," ac­cord­ing to a state­ment, even though ex­perts in oth­er coun­tries have raised ques­tions.
While da­ta from a sub­group sug­gest­ed that a reg­i­men in which peo­ple first re­ceive a half dose, fol­lowed by a full dose has a high­er ef­fi­ca­cy fig­ure at 90%, the MHRA gave the thumbs up to the 62% ef­fec­tive full-full dose reg­i­men, which is sup­port­ed by more ev­i­dence from two tri­als con­duct­ed in the UK and South Africa.
Hav­ing be­come the first coun­try to au­tho­rize and start ad­min­is­ter­ing the Pfiz­er/BioN­Tech vac­cine, the UK has or­dered enough of that mR­NA jab for 20 mil­lion peo­ple. Its deal with As­traZeneca now gives it ac­cess to an­oth­er 50 mil­lion ade­n­ovirus-based vac­cines, more than enough to vac­ci­nate a pop­u­la­tion of 66 mil­lion-plus.
The OK trig­gers an im­me­di­ate re­lease of its batch­es, As­traZeneca said, and mil­lions of dos­es will be ready for vac­ci­na­tion ear­ly in the new year.
No­tably, the two dos­es of its vac­cine — dubbed ChA­dOx1 nCoV-19 and AZD1222 at var­i­ous points of its short life — can be giv­en four to 12 weeks apart. Ac­cord­ing to ear­li­er com­ments by Adar Poon­awal­la, CEO of the Serum In­sti­tute of In­dia, giv­ing them 2 to 3 months apart boosts the ef­fi­ca­cy to 95% (his com­pa­ny is mass-man­u­fac­tur­ing the vac­cine). By com­par­i­son, doc­tors are rec­om­mend­ed to give the sec­ond dose of Pfiz­er/BioN­Tech's BNT162b2, now chris­tened Comir­naty, 21 days af­ter the first.
UK au­thor­i­ties made no ref­er­ence to that claim but said that means they can pri­or­i­tize giv­ing one, par­tial­ly pro­tec­tive As­traZeneca/Ox­ford vac­cine to as many peo­ple as pos­si­ble, with­out hav­ing to rush to the next shot.
Matt Han­cock, the Sec­re­tary of State for Health and So­cial Care, called it "a mo­ment to cel­e­brate British in­no­va­tion."
Oth­er coun­tries, though, haven't been as en­thu­si­as­tic. Mon­cef Slaoui, the sci­en­tif­ic chief of Op­er­a­tion Warp Speed, has re­marked that As­traZeneca would like­ly need the re­sults from its US tri­al to file for an emer­gency use au­tho­riza­tion with the FDA. In­dia had passed on grant­i­ng an ear­ly OK to As­traZeneca. Ear­li­er this week, a top EMA of­fi­cial not­ed that Eu­ro­pean au­thor­i­ties have yet to re­ceive the non-clin­i­cal da­ta nec­es­sary to con­firm vac­cine "qual­i­ty" for au­tho­riza­tion, mean­ing they like­ly can't make a de­ci­sion any time soon.
For its part, As­traZeneca has been tout­ing the sta­bil­i­ty — it can be stored, trans­port­ed and han­dled at nor­mal re­frig­er­a­tor tem­per­a­tures of 2-8 de­grees Cel­sius — and the low cost of its vac­cine as it makes plans to sup­ply bil­lions of vac­cines to less de­vel­oped re­gions.