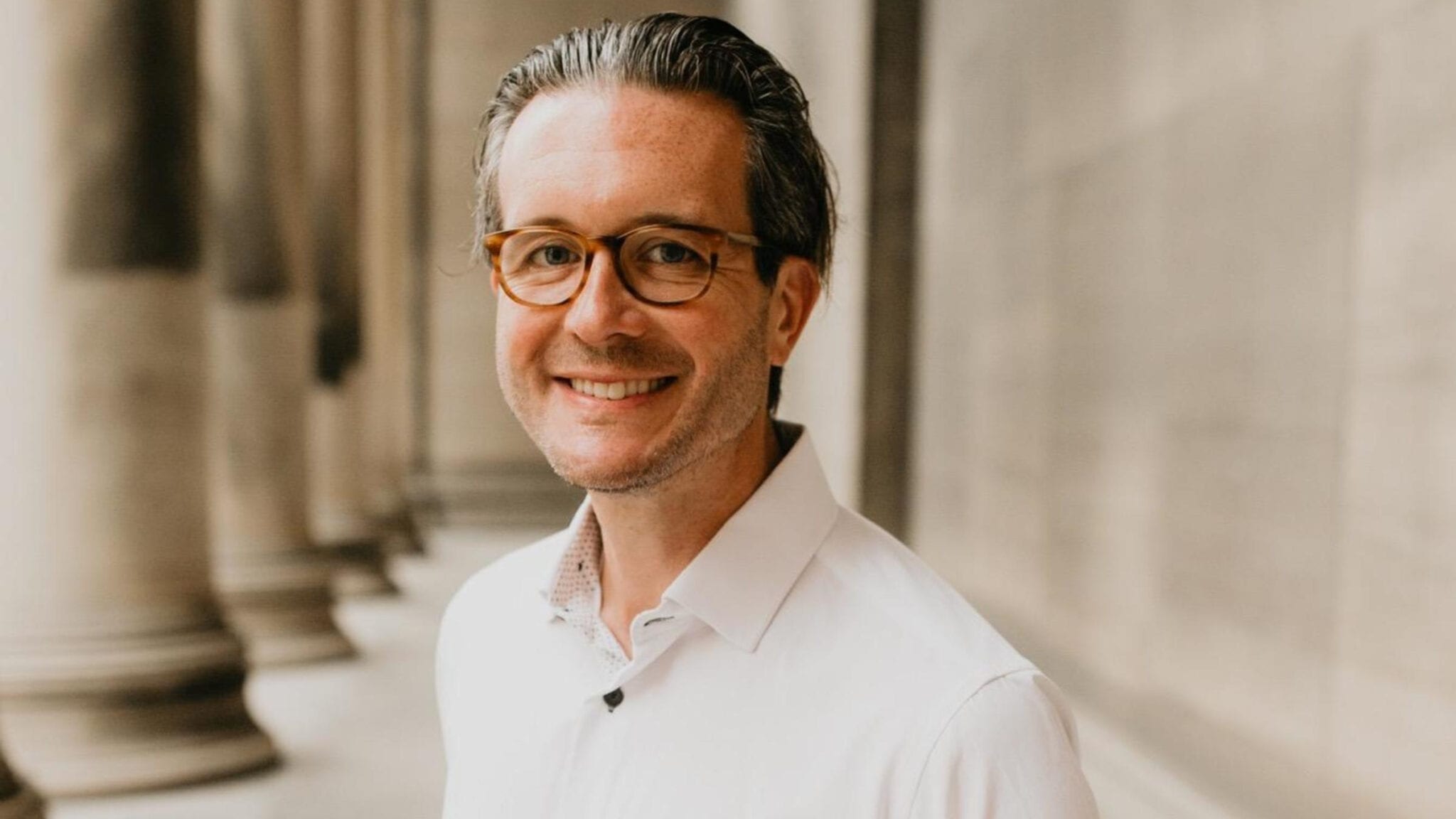 Stephen Yoder, Pieris CEO
As­traZeneca part­ner Pieris ends work on HER2 drug test­ed in com­bo with Eli Lil­ly, Seagen can­cer meds
As Pieris Phar­ma­ceu­ti­cals fa­vors an As­traZeneca-part­nered pro­gram in asth­ma, and be­cause the mid-stage study is tak­ing longer than ex­pect­ed, the biotech is de­cid­ing to end work on a HER2 drug.
The Boston biotech put out word Thurs­day that it's end­ing the de­vel­op­ment of cin­re­ba­fusp al­fa (PRS-343), which was in a Phase II study for cer­tain HER2 gas­tric can­cers. Ear­li­er in its de­vel­op­ment, the 4-1BB/HER2 fu­sion pro­tein drug ran in­to a par­tial clin­i­cal hold in its Phase I in the sum­mer of 2020. De­spite that, Eli Lil­ly came to the ta­ble a month lat­er to con­tribute its ra­mu­cirum­ab (Cyra­mza) and pa­cli­tax­el for the Phase II study.
Shares $PIRS dipped al­most 11% be­fore Thurs­day's open­ing bell.
Pieris was test­ing cin­re­ba­fusp al­fa in com­bo with Cyra­mza and the chemo drug pa­cli­tax­el in pa­tients with HER2 high gas­tric or gas­troe­sophageal junc­tion (GEJ) ade­no­car­ci­no­ma. The biotech was al­so test­ing the drug in com­bi­na­tion with Seagen's Tukysa in pa­tients with a HER2 low ver­sion of the gas­tric can­cer.
Back in May, Jef­feries an­a­lysts not­ed the drug met en­roll­ment chal­lenges in the HER2 low co­hort, cit­ing "more ed­u­ca­tion and sites," and changed the ex­pect­ed da­ta read­out from this year to 2023. HER2 high da­ta were al­so ex­pect­ed next year.
"Since the PRS-060/AZD1402 phase 2 study will take more time to en­roll than orig­i­nal­ly planned, we have made the dif­fi­cult but nec­es­sary de­ci­sion to dis­con­tin­ue cin­re­ba­fusp al­fa (PRS-343), de­spite show­ing clear sin­gle-agent ac­tiv­i­ty in phase 1 and mean­ing­ful clin­i­cal ben­e­fit in the on­go­ing phase 2 study in HER2-ex­press­ing gas­tric can­cer pa­tients," CEO and pres­i­dent Stephen Yo­der said in a state­ment. The duo re­cent­ly ex­pand­ed their re­search terms around two dis­cov­ery stage pro­grams.
On that As­traZeneca-part­nered pro­gram, Pieris says its Big Phar­ma peer did a "re­fore­cast" of the study to ac­count for "glob­al chal­lenges" in re­cruit­ing pa­tients be­cause of Covid-19's im­pact on clin­i­cal tri­als of res­pi­ra­to­ry drugs. The com­pa­nies are loos­en­ing the en­roll­ment cri­te­ria and fo­cus­ing on the 3 mg co­hort for the ef­fi­ca­cy read­out, Pieris said in its quar­ter­ly earn­ings Thurs­day. Topline re­sults are slat­ed for the third quar­ter of next year af­ter orig­i­nal­ly ex­pect­ing the da­ta this year.
Af­ter those re­sults come in, Pieris can ex­er­cise a co-de­vel­op­ment op­tion and could co-com­mer­cial­ize the drug in the US.
Pieris will con­tin­ue test­ing a 4-1BB drug, its Servi­er-part­nered PD-L1 bis­pe­cif­ic. Known as PRS-344 and S095012, the drug is be­ing stud­ied in pa­tients with sol­id tu­mors in a Phase I/II tri­al that is ex­pect­ed to col­lect fi­nal pri­ma­ry out­come da­ta in No­vem­ber 2024.
The com­pa­ny had $80.9 mil­lion at the end of June, which it an­tic­i­pates will keep op­er­a­tions go­ing in­to the sec­ond quar­ter of 2024, tak­ing in­to ac­count the culling of cin­re­ba­fusp al­fa Phase II tri­als and the "ex­pec­ta­tion of mod­est near-term de­vel­op­ment mile­stones."