As­traZeneca R&D leader Pan­ga­los warns of a post-Brex­it UK re­search re­treat with­out re­im­burse­ment re­form
As­traZeneca's in­flu­en­tial R&D leader Mene Pan­ga­los has blast­ed the UK gov­ern­ment's drug watch­dog NICE for keep­ing the price of new drugs at low lev­els, say­ing that reg­u­la­tors are threat­en­ing the in­dus­try's sub­stan­tial R&D pres­ence in the coun­try in a post-Brex­it world.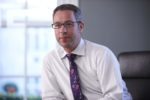 Mene Pan­ga­los
"To con­tin­ue to get the re­search and in­vest­ment here, you have to pay for the drugs," Pan­ga­los told The Tele­graph in an in­ter­view. "Re­search and adop­tion of clin­i­cal in­no­va­tion go hand in hand and the Gov­ern­ment has to be pre­pared to pay for treat­ments that work."
World-class aca­d­e­m­ic re­search in the UK's Gold­en Tri­an­gle or Lon­don, Ox­ford and Cam­bridge com­bined with an at­trac­tive tax en­vi­ron­ment has played to the coun­try's ad­van­tage so far, he adds, but Brex­it could change that equa­tion with­out a bet­ter ap­proach to re­im­burse­ment that rec­og­nizes the val­ue of new meds.
Added Pan­ga­los:
The UK is not a big enough mar­ket to be a pri­or­i­ty. As a drugs mar­ket it is more im­por­tant for us to launch in France, Ger­many and Swe­den than in the UK be­cause they adopt and pay for the drugs. The UK is a chal­lenge now but with­out the EU the UK will get left be­hind if it doesn't start to change the way it re­im­burs­es drugs.
As­traZeneca $AZN has re­lied heav­i­ly on its pres­ence in the UK to weath­er a va­ri­ety of storms in re­cent years. CEO Pas­cal So­ri­ot raised the prospect of an R&D Ar­maged­don if Pfiz­er — known for its will­ing­ness to pil­lage re­search as a way to pay for M&A — was al­lowed to fol­low through on its pro­posed takeover. And ear­ly on So­ri­ot hit hard on the com­pa­ny's base in the UK with his com­mit­ment to build a half-bil­lion dol­lar HQ and re­search hub in Cam­bridge as he set out to re­or­ga­nize the com­pa­ny's hap­less R&D op­er­a­tions four years ago.
He's had mixed suc­cess on that score so far, gain­ing a cou­ple of sig­nif­i­cant ad­vances in on­col­o­gy with new drugs like Lyn­parza and Tagris­so. The phar­ma gi­ant al­so has a late-stage check­point in­hibitor in a slate of com­bi­na­tion stud­ies, though one pro­gram for head and neck can­cer was placed on a par­tial hold due to safe­ty fears. A string of oth­er set­backs have al­so tak­en a toll.
It's not un­com­mon for drug com­pa­nies to ham­mer British reg­u­la­tors for the way NICE man­ages drug costs to their dis­ad­van­tage. But it is rare for a se­nior re­search ex­ec like Pan­ga­los to spear­head a di­rect as­sault like this by threat­en­ing the coun­try's Achilles heel: hit­ting on re­search em­ploy­ment, which dis­tin­guish­es the coun­try from much of the rest of Eu­rope. That sig­nals their be­lief that the UK gov­ern­ment is feel­ing par­tic­u­lar­ly vul­ner­a­ble in the wake of the stun­ning Brex­it vote, and may fi­nal­ly be will­ing to do more to cater to Big Phar­ma now.