UP­DAT­ED: As­traZeneca says mon­o­clon­al an­ti­body com­bo is 77% ef­fec­tive at pre­vent­ing Covid-19
Af­ter hit­ting just about every pot­hole with its Covid-19 vac­cine roll­out, As­traZeneca has some good news to share for an­oth­er pan­dem­ic-re­lat­ed pro­gram: Its mon­o­clon­al an­ti­body com­bo, AZD7442, proved ef­fec­tive at pre­vent­ing symp­to­matic Covid-19 in a Phase III study.
AZD7442 re­duced the risk of symp­to­matic Covid-19 by 77%, based on a pre­lim­i­nary group of cas­es in a large, glob­al Phase III tri­al, ac­cord­ing to the British phar­ma. The study, dubbed PROVENT, en­rolled near­ly 5,200 vol­un­teers across the US, UK, Spain, France and Bel­gium, 75% of whom had co­mor­bidi­ties or con­di­tions that would cause a re­duced im­mune re­sponse to vac­ci­na­tion.
"We in­ten­tion­al­ly re­cruit­ed peo­ple at high risk or an in­creased risk for an in­ad­e­quate re­sponse to vac­ci­na­tion, or hav­ing a se­vere SARS-CoV-2 in­fec­tion," Mark Ess­er, VP of mi­cro­bial sci­ences and bio­phar­ma­ceu­ti­cals R&D, told re­porters in a press con­fer­ence on Fri­day morn­ing.
Of 25 re­port­ed Covid-19 cas­es at the pre­lim­i­nary read­out, there were no se­vere cas­es or deaths in the treat­ment arm, and three se­vere cas­es and two deaths in the place­bo arm.
That's all the ef­fi­ca­cy da­ta As­traZeneca is shar­ing for now, though the com­pa­ny says it's run­ning the re­sults to reg­u­la­tors in pur­suit of an emer­gency use au­tho­riza­tion or con­di­tion­al ap­proval for the pre­ven­tion of Covid-19.
"We don't nor­mal­ly talk about sub­mis­sion time­lines. The team is be­ing pushed very hard to try and get a sub­mis­sion in with­in, you know, I would say a few weeks," EVP of bio­phar­ma­ceu­ti­cals R&D Mene Pan­ga­los said dur­ing the call. "I think it's not un­re­al­is­tic to hope that we might get an ap­proval be­fore the end of the year," he added.
While the read­out looks at da­ta col­lect­ed be­fore the Delta vari­ant gained promi­nence across the globe, As­traZeneca says it has pre­lim­i­nary in vit­ro da­ta sug­gest­ing the AZD7442 neu­tral­izes emerg­ing vari­ants, in­clud­ing Delta. Ad­verse events were bal­anced be­tween the place­bo and treat­ment groups, ac­cord­ing to Pan­ga­los.
"There's noth­ing that's stand­ing out in terms of ad­verse events," he said.
The phar­ma is eval­u­at­ing AZD7442 in a va­ri­ety of set­tings. The can­di­date — dis­cov­ered by the Van­der­bilt Uni­ver­si­ty Med­ical Cen­ter and li­censed to As­traZeneca last June — is a com­bi­na­tion of the an­ti­bod­ies tix­agevimab and cil­gav­imab, de­rived from B cells do­nat­ed by re­cov­ered Covid-19 pa­tients.
In ad­di­tion to the PROVENT, AZD7442 is al­so in the on­go­ing TACK­LE COVID-19 pro­gram, which looks at the an­ti­bod­ies' abil­i­ty to treat and pre­vent Covid across more than 9,000 par­tic­i­pants in the out­pa­tient set­ting. And while vol­un­teers got the can­di­date in­ject­ed in­to the mus­cle in PROVENT, it's al­so be­ing as­sessed as an IV drug.
Back in June, AZD7442 missed the mark in a study as­sess­ing its abil­i­ty to pre­vent symp­toms in adults who had a con­firmed ex­po­sure to Covid-19. As­traZeneca says the an­ti­body com­bo per­formed bet­ter in a pre-planned analy­sis of PCR-neg­a­tive vol­un­teers.
Pro­phy­lac­tic treat­ments like AZD7442 could prove use­ful for those with weak­er im­mune sys­tems, or those who don't re­spond well to a vac­cine. That in­cludes pa­tients who are on chemother­a­py, have blood can­cers, or are tak­ing im­muno­sup­pres­sants, among oth­ers. And as the rise of con­cern­ing vari­ants ren­ders pre­vi­ous­ly au­tho­rized treat­ments in­ef­fec­tive, the US is look­ing for any­thing it can get to stave off se­vere cas­es.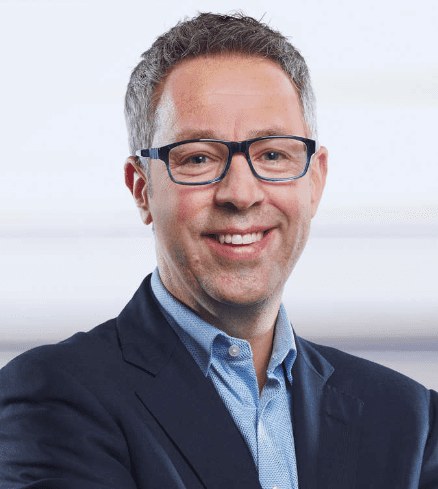 Mene Pan­ga­los
The fed­er­al gov­ern­ment struck a deal with As­traZeneca back in March for an ex­tra half-mil­lion dos­es of AZD7442, build­ing on its ex­ist­ing 100,000-dose or­der from Oc­to­ber. The com­pa­ny al­so has a sep­a­rate agree­ment with the De­part­ment of De­fense for 100,000 dos­es, bring­ing its to­tal com­mit­ment to the US up to 700,000 dos­es in 2021.
While no vol­un­teers in PROVENT had been vac­ci­nat­ed be­fore join­ing the study, As­traZeneca says it sees AZD7442 as a sup­ple­ment to the cur­rent­ly ap­proved vac­cines. While it can be tak­en alone, the re­al­i­ty is a ma­jor­i­ty of peo­ple will like­ly use it in ad­di­tion to a vac­cine, Pan­ga­los said. Over the course of the study, more than 400 peo­ple in the treat­ment arm de­cid­ed to opt out and get vac­ci­nat­ed, and re­searchers have seen "no is­sues there," ac­cord­ing to Ess­er.
"We've done pre­clin­i­cal stud­ies in non-hu­man pri­mates or mon­keys to show that the an­ti­body doesn't in­ter­fere with vac­ci­na­tion, and we hope to pub­lish that short­ly," he added.
The com­pa­ny de­clined to com­ment on how much the treat­ment might cost, if even­tu­al­ly au­tho­rized by reg­u­la­tors.
The news comes a cou­ple months af­ter the US paused the use of Eli Lil­ly's an­ti­body com­bo, urg­ing care­givers to opt for Re­gen­eron's cock­tail as an al­ter­na­tive be­cause it's more ef­fec­tive against the vari­ants.
As­traZeneca's cel­e­brat­ing the good news af­ter a rocky vac­cine roll­out, in­clud­ing a le­gal bat­tle over ship­ment de­lays in the EU and re­ports of rare blood clots in those who re­ceived the vac­cine.
For a look at all End­points News coro­n­avirus sto­ries, check out our spe­cial news chan­nel.