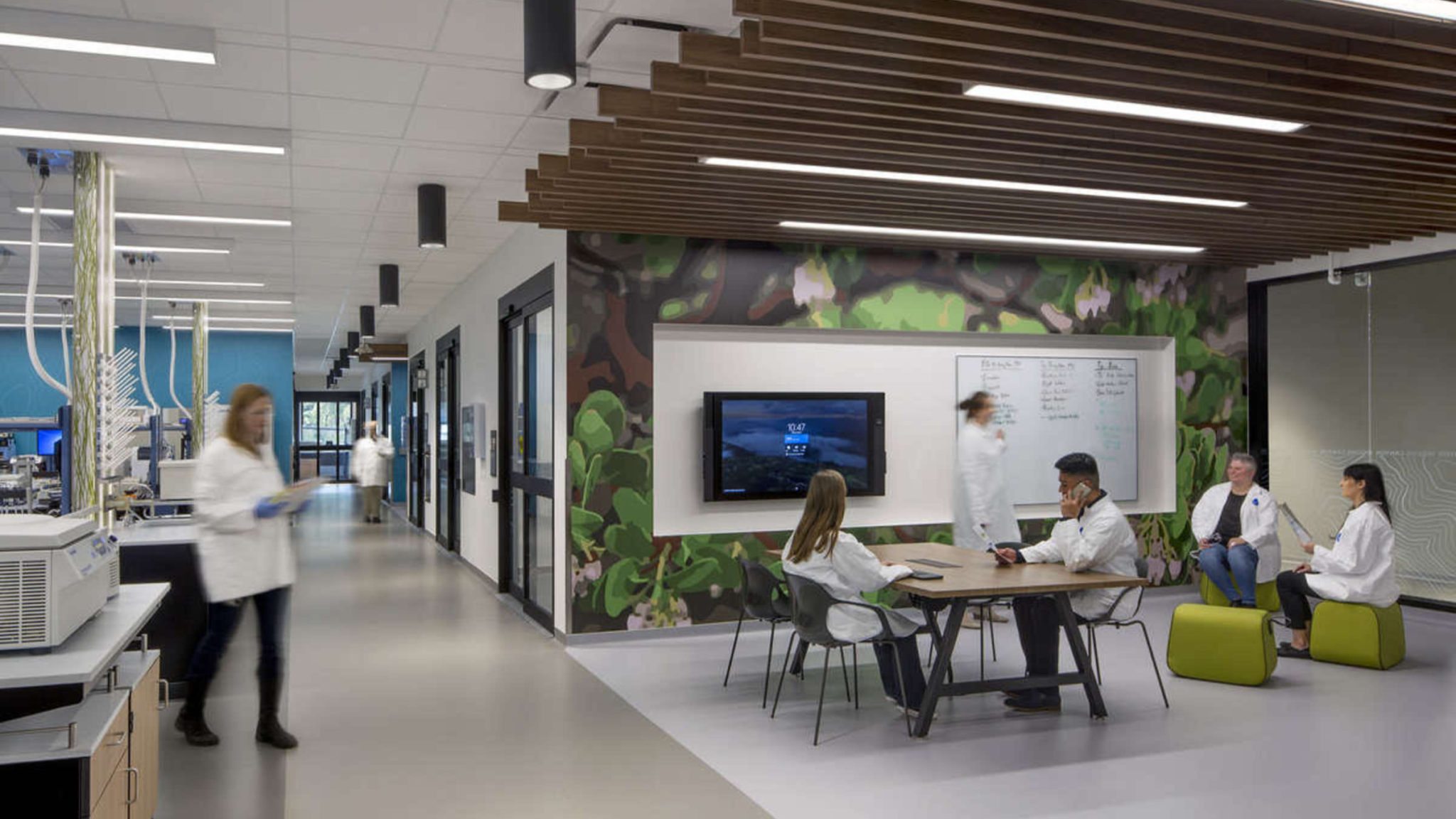 As­traZeneca un­veils its brand new open-of­fice cen­ter in the Bay Area. Do you love it, or hate it?
The Bay Area biotech hub is home to a gleam­ing string of mod­ern-day trib­utes to the open-of­fice space. And now As­traZeneca has joined the cut­ting-edge set with its own HOK-de­signed fa­cil­i­ty in South San Fran­cis­co.
Af­ter build­ing up a port­fo­lio of re­al es­tate in the San Fran­cis­co area through ac­qui­si­tions and growth, As­traZeneca has brought to­geth­er staffers from Ac­er­ta Phar­ma, Med­Im­mune, Pearl Ther­a­peu­tics and As­traZeneca's TIDE — Tech­nol­o­gy In­no­va­tion & De­liv­ery Ex­cel­lence — at the pop­u­lar Cove at Oys­ter Point. Some of its neigh­bors in­clude De­nali, which has its own open-space floor and plans to move to a larg­er space near­by, as well as the stealthy Cal­i­co. And they are all just around the cor­ner from Genen­tech, which has helped pop­u­late the lo­cal hub with its vet­er­an re­searchers and ex­ecs.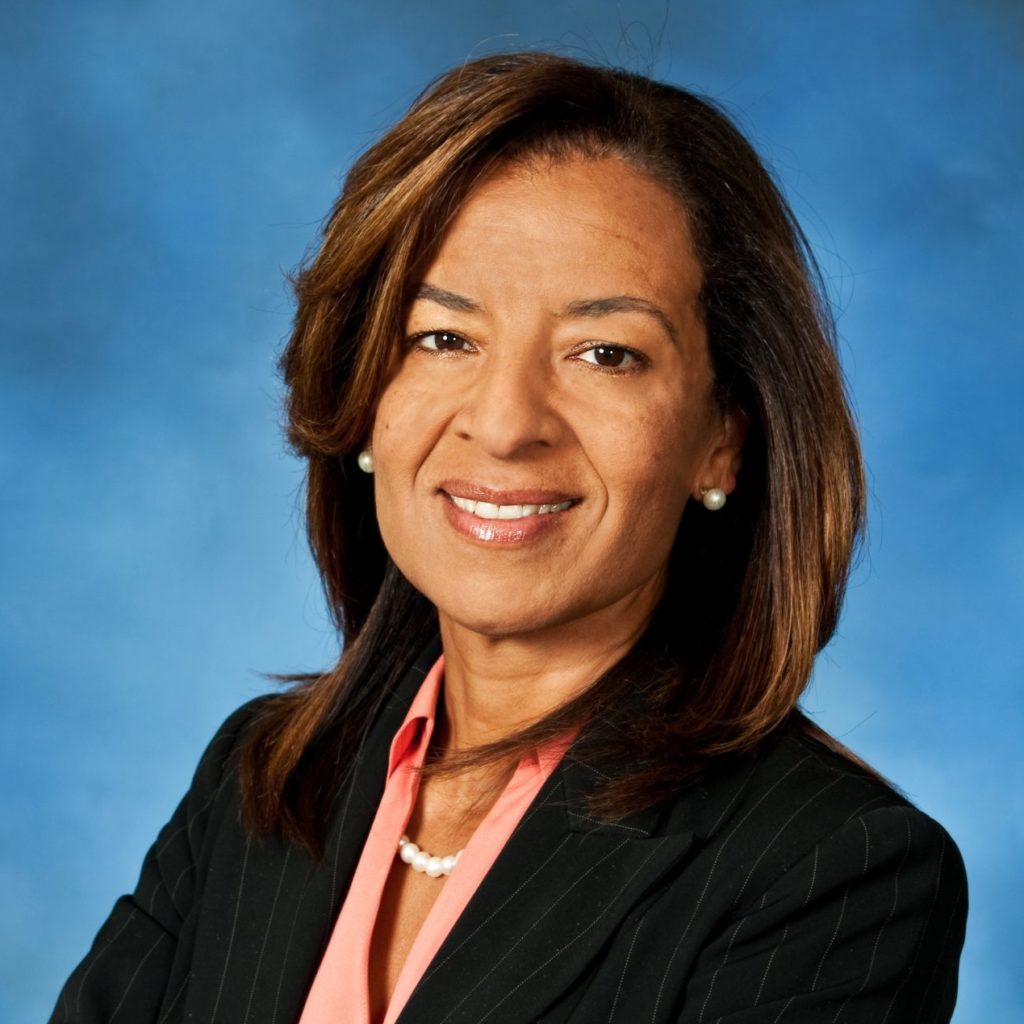 Bahi­ja Jal­lal
As­traZeneca has been build­ing and con­sol­i­dat­ing quite a bit of space since Pas­cal So­ri­ot took the helm 5 years ago. He's still wait­ing for the open­ing of the new cam­pus HQ in Cam­bridge, UK, where he's been push­ing to re­make the com­pa­ny in­to a mod­ern-age phar­ma gi­ant that can grow rev­enue from new prod­ucts push­ing through the pipeline.
Build­ing of­fices, though, can be more cer­tain than build­ing new drugs. And the com­pa­ny is a clear devo­tee to the idea that a staff that works shoul­der to shoul­der in shared spaces can be more pro­duc­tive. The new fa­cil­i­ty boasts of open win­dows to shine a light on the lab, along with or­gan­ic food in the cafe­te­ria and an on-cam­pus gym for em­ploy­ees.
Med­Im­mune chief Bahi­ja Jal­lal not­ed in a state­ment:
The open­ing of our new South San Fran­cis­co site brings to­geth­er the best of both worlds — a shared dri­ve across our em­ploy­ee base to ad­vance great sci­ence and bring new treat­ments to pa­tients, while pro­vid­ing an op­por­tu­ni­ty to tap in­to the Bay Area's trans­for­ma­tive biotech ecosys­tem, help­ing to fos­ter great progress in­ter­nal­ly and ex­ter­nal­ly.
Some­times, though, open of­fices tend to be more pop­u­lar with top ex­ecs than the rank and file, when you can have a qui­et chat about it in the el­e­va­tor. So we're run­ning a snap poll on the sub­ject.
Open of­fice spaces: Love them or hate them? (Click here for a di­rect link to the sur­vey.)
We'll give you the re­sults to­mor­row.
---
Im­age: As­traZeneca site at South San Fran­cis­co. AS­TRAZENECA