As­traZeneca's asth­ma drug tralok­inum­ab goes 0 for 3 in PhI­II as 2 more tri­als flop
You can write off just about all of the re­main­ing val­ue as­signed to As­traZeneca's asth­ma drug tralok­inum­ab — if you hadn't al­ready done so. Out­side of the can­cer are­na, As­traZeneca's string of set­backs is con­tin­u­ing.
The phar­ma gi­ant fol­lowed up yes­ter­day's news that its BTK drug Calquence (acal­abru­ti­nib) had scored an ear­ly ap­proval at the FDA with a note writ­ing off the last two Phase III stud­ies of their IL-13 drug tralok­inum­ab as fail­ures.
Their ther­a­py not on­ly failed to re­duce the an­nu­al ex­ac­er­ba­tion rate for asth­ma pa­tients — for the sec­ond time — it al­so was un­able to re­duce the need for steroids.
As­traZeneca was clear­ly in trou­ble back in May, when its first Phase III on ex­ac­er­ba­tion rates flopped. But re­searchers held out hope that the ad­di­tion of more Phase III da­ta would al­low them to pool the da­ta and make it a suc­cess.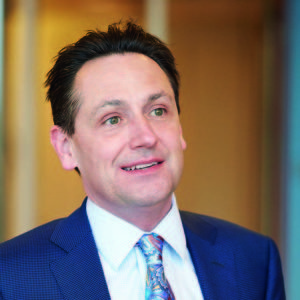 Sean Bo­hen
This drug al­so failed a Phase IIb tri­al for asth­ma, rais­ing ques­tions about why the com­pa­ny would go ahead and con­tin­ue a ma­jor late-stage ef­fort need­ed to get an OK in an in­tense­ly com­pet­i­tive field.
At the time re­searchers said they were en­cour­aged by a sub­group analy­sis that point­ed to suc­cess, a strat­e­gy that has a nasty habit of back­fir­ing. The com­pa­ny qui­et­ly dumped the id­io­path­ic pul­monary fi­bro­sis pro­gram, but in­sist­ed that there was every rea­son to be­lieve that tralok­inum­ab would work in asth­ma.
On top of that, Roche's drug le­brik­izum­ab, al­so an IL-13, came up with a split de­ci­sion in its two Phase III stud­ies last year that amount­ed to a se­vere set­back on that front. In Au­gust Roche dumped that drug, sell­ing it to Der­mi­ra for $135 mil­lion in near-term cash and $1.24 bil­lion in mile­stones as the biotech planned to re­pur­pose it for atopic der­mati­tis.
"The re­sults are dis­ap­point­ing as we had hoped that tralok­inum­ab would ben­e­fit pa­tients with se­vere asth­ma, which is a com­plex dis­ease with lim­it­ed treat­ment op­tions to­day," not­ed As­traZeneca CMO Sean Bo­hen in a state­ment.