As­traZeneca's PhI­II bid on asth­ma drug tralok­inum­ab flops, and that's no sur­prise
Maybe the best way to look at As­traZeneca R&D now is by di­vid­ing the re­search group in­to two big buck­ets: can­cer and every­thing else. That "every­thing else" group was just hit with a wide­ly ex­pect­ed Phase III fail­ure that the drug gi­ant can ill af­ford as it strug­gles to make a con­vinc­ing case for a des­per­ate­ly need­ed turn­around.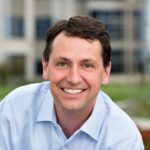 Sean Bo­hen, As­traZeneca
This time the late-stage fail­ure be­longs, once again, to its IL-13 asth­ma drug tralok­inum­ab. In its first of two Phase III stud­ies, the drug failed to sig­nif­i­cant­ly re­duce an­nu­al ex­ac­er­ba­tion rates. There is a sec­ond Phase III un­der­way that As­traZeneca be­lieves could hold the key to ul­ti­mate suc­cess, say­ing that they will com­bine da­ta from the two in de­ter­min­ing its fu­ture.
In ad­di­tion, re­searchers point­ed to a sub-pop­u­la­tion analy­sis in which pa­tients with an el­e­vat­ed mark­er for IL-13 re­spond­ed bet­ter to the drug and they plan to make that a spe­cial fo­cus of the sec­ond tri­al.
How­ev­er.
This drug al­ready failed a Phase IIb tri­al for asth­ma, rais­ing ques­tions about why the com­pa­ny would go ahead and con­tin­ue a ma­jor late-stage ef­fort need­ed to get an OK in asth­ma. But the re­searchers at the time said they were en­cour­aged by a sub­group analy­sis that point­ed to suc­cess. The com­pa­ny qui­et­ly dumped the id­io­path­ic pul­monary fi­bro­sis pro­gram, but in­sist­ed that there was every rea­son to be­lieve that tralok­inum­ab would work in asth­ma. On top of that, Roche's drug le­brik­izum­ab, al­so an IL-13, came up with a split de­ci­sion in its two Phase III stud­ies last year that amount­ed to a se­vere set­back on that front.
As­traZeneca post­ed some mixed — though gen­er­al­ly pos­i­tive — da­ta from two big Phase III stud­ies of ben­ral­izum­ab, its IL-5 con­tender in the high­ly com­pet­i­tive mar­ket for se­vere asth­ma, last fall. A high place­bo re­sponse se­ri­ous­ly erod­ed one set of late-stage da­ta.
The phar­ma gi­ant sold off the der­ma­tol­ogy rights for tralok­inum­ab to Leo Phar­ma, which says it gath­ered pos­i­tive IPF da­ta on the drug re­cent­ly. As­traZeneca al­so punt­ed rights to bro­dalum­ab af­ter that drug proved dis­ap­point­ing, though ap­prov­able, in Phase III with ev­i­dence that it trig­gered sui­ci­dal think­ing.
As­traZeneca's stock was large­ly un­af­fect­ed by the Phase III fail­ure to­day, which couldn't have sur­prised many an­a­lysts. The big play at As­traZeneca now is fo­cused on MYS­TIC, its com­bi­na­tion study of dur­val­um­ab and treme­li­mum­ab in lung can­cer. As­traZeneca has had some big suc­cess­es in can­cer over the last cou­ple of years, win­ning a first OK for dur­val­um­ab and pro­gress­ing with oth­er drugs like Tagris­so and Lyn­parza. But out­side can­cer the com­pa­ny has had a se­ries of grim flops that con­tin­ue to raise ques­tions about CEO Pas­cal So­ri­ot's promise of a turn­around.
Re­search chief Sean Bo­hen had this to say in the com­pa­ny's de­fense to­day:
Se­vere asth­ma is a het­ero­ge­neous dis­ease with sig­nif­i­cant un­met needs and we will now await the STRATOS 2 re­sults in the sec­ond half of 2017 to ex­plore the po­ten­tial to treat a sub-group of un­con­trolled asth­ma pa­tients with tralok­inum­ab.