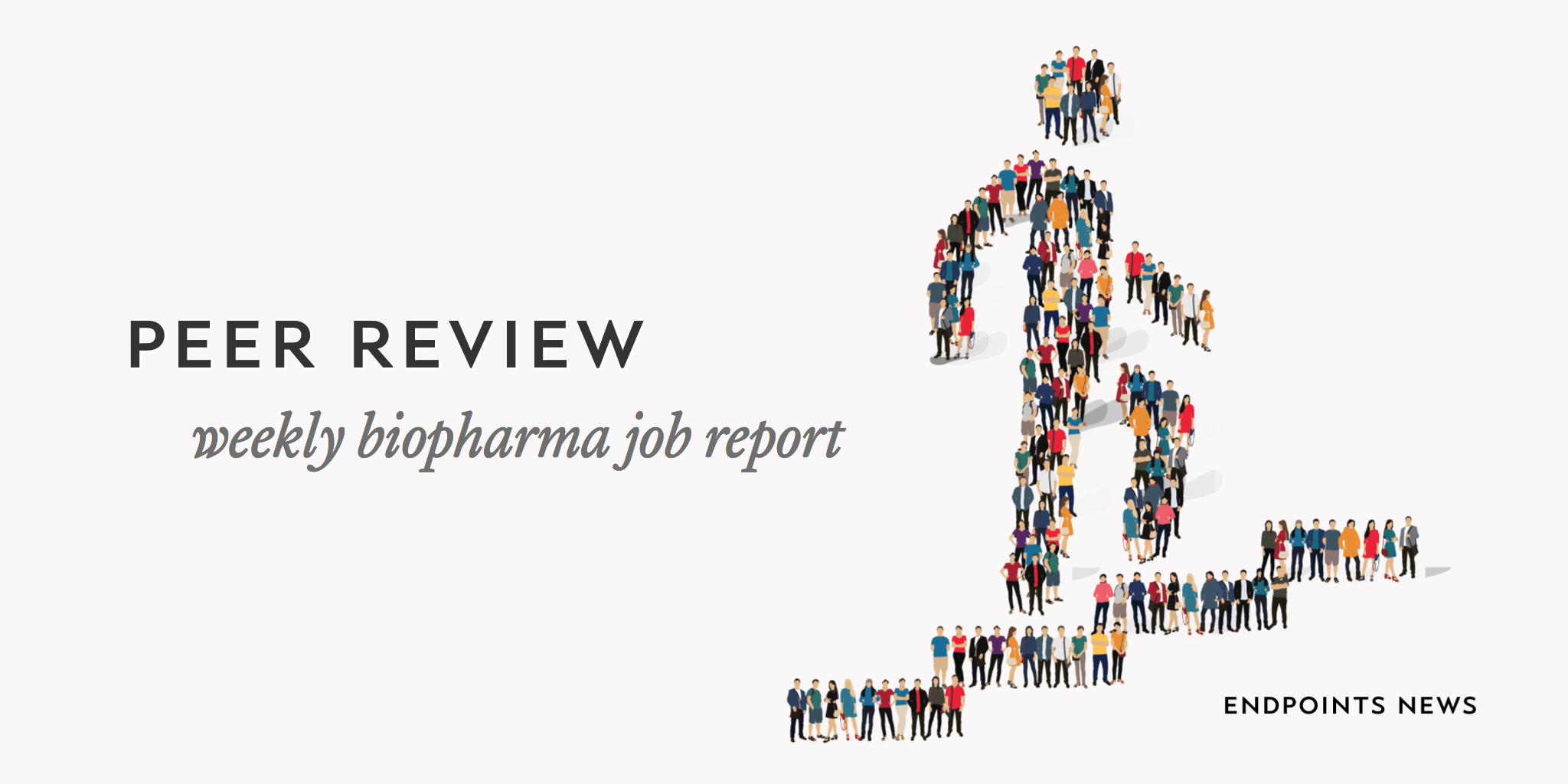 Atara seeks new CEO as Isaac Ciechanover ex­its; As­traZeneca's Mark Mal­lon tapped to re­place Pe­ter Hecht at Iron­wood
→ In an abrupt de­par­ture, Isaac Ciechanover is step­ping down from Atara Bio­ther­a­peu­tics $ATRA, the T cell ther­a­py com­pa­ny that he found­ed in 2012 in hon­or of his moth­er. The South San Fran­cis­co biotech gave no rea­son for this change, which will take place by June 30, of­fer­ing on­ly the stan­dard thank you and the vi­sion for its pipeline of off-the-shelf CAR-T pro­grams, al­lied with promi­nent in­ves­ti­ga­tors around the coun­try.
→ Bahi­ja Jal­lal isn't the on­ly se­nior As­traZeneca ex­ec head­ing to new biotech fields. Mark Mal­lon — cur­rent EVP in charge of port­fo­lio strat­e­gy — is on his way to take the CEO job at Iron­wood $IR­WD, as that com­pa­ny splits up un­der pres­sure and Pe­ter Hecht leaves to run the R&D spin­out.
→ Hav­ing been groomed for the helm at Al­lena Phar­ma­ceu­ti­cals $AL­NA — el­e­vat­ed to the pres­i­dent role with­in two years of join­ing the com­pa­ny as COO — Louis Bren­ner is of­fi­ciall tak­ing over from founder Alex­ey Mar­golin, who is tran­si­tion­ing to the chair­man role. The New­ton, MA-based biotech is de­vel­op­ing oral en­zyme ther­a­peu­tics to treat meta­bol­ic and kid­ney dis­or­ders, with the lead pro­gram relox­aliase set to be­gin Phase III.
→ Spe­cial­ty phar­ma Avadel Phar­ma­ceu­ti­cals $AVDL is part­ing ways with Michael An­der­son and putting Gre­go­ry Di­vis in charge as the in­ter­im CEO. The tem­po­rary pro­mo­tion comes months af­ter Di­vis as­cend­ed from chief com­mer­cial of­fi­cer to the COO post. Avadel's port­fo­lio cov­ers urol­o­gy, cen­tral ner­vous sys­tem and sleep drugs.
→ Like a long line of No­var­tis ex­ecs be­fore her, Liz Bar­rett has switched to the biotech side of the in­dus­try — helm­ing Uro­Gen, a com­pa­ny she didn't know un­til ex­ec­u­tive chair­man Arie Bellde­grun con­vinced her to pay a vis­it to its New York City head­quar­ters. Bar­rett takes over from Ron Bentsur just as the com­pa­ny is an­tic­i­pat­ing fi­nal Phase III da­ta for UGN-101, a spe­cial gel for up­per tract urothe­lial can­cer.
→ Cash rich and poised to be­gin Phase III with a pso­ri­a­sis drug, Der­ma­vant has scooped Philip Brown from Nestlé's Gal­der­ma to be­come its CMO. Tap­inarof, a top­i­cal cream de­signed to ac­ti­vate the aryl hy­dro­car­bon re­cep­tor, is al­so be­ing ex­plored for atopic der­mati­tis.
→ Marie Kosco-Vil­bois has left her lengthy tenure at Novim­mune to take up the CSO po­si­tion at AC Im­mune $ACIU, where she will lever­age a deep back­ground in im­munol­o­gy to di­rect the com­pa­ny's re­search work in neu­rode­gen­er­a­tive dis­eases — in­clud­ing ef­forts in Alzheimer's, Down syn­drome and Parkin­son's.
→ As Lon­don's Verona Phar­ma gears up for a piv­otal COPD tri­al, it's tapped a pair of Glax­o­SmithK­line vets to lead its clin­i­cal de­vel­op­ment team. Kath­leen Rickard is com­ing on board as CMO while Tara Rheault has been named VP of R&D op­er­a­tions and glob­al project man­age­ment. Both will di­rect R&D ac­tiv­i­ties from the biotech's US of­fices. The in­haled treat­ment RPL554 showed promise in both COPD and cys­tic fi­bro­sis, trig­ger­ing a ral­ly for the biotech's stock $VR­NA last March.
→ Fol­low­ing CFO David Grys­ka's re­tire­ment, In­cyte $IN­CY has found his re­place­ment in Chris­tiana Sta­moulis, a for­mer in­vest­ment banker who's tak­en a front seat in biotech at Ver­tex and, more re­cent­ly, Unum Ther­a­peu­tics.
→ Nim­bus Ther­a­peu­tics is ready to bring a third pro­gram to the clin­ic in 2019, and it's of­fi­cial­ly hir­ing Big Phar­ma vet Alan Col­lis get the IND in place. Bring­ing ex­pe­ri­ence from Pfiz­er, No­var­tis and For­ma Ther­a­peu­tics, Collins has worked on the ty­ro­sine ki­nase 2 (Tyk2) pro­gram — part­nered with Cel­gene — since Oc­to­ber. He joins as Hol­ly Whittmore and Ab­bas Kaz­i­mi get pro­mot­ed to CFO and VP of busi­ness de­vel­op­ment, re­spec­tive­ly.
→ Af­ter a stint as chief op­er­at­ing of­fi­cer at Ori­gin Bio­sciences, Er­ic Mos­brook­er is re­turn­ing to the com­mer­cial side of things at fel­low rare dis­ease com­pa­ny Au­dentes Ther­a­peu­tics $BOLD. As CCO, the Alex­ion alum will be in charge of de­vis­ing a strat­e­gy and build­ing out a team for the even­tu­al launch of Au­dentes' gene ther­a­pies, the most ad­vanced of which is still in Phase I/II.
→ Months af­ter nab­bing rights to de­vel­op and sell a home­grown PD-L1 to sell out­side of Chi­na, Shang­hai-based Har­bour Bio­Med is spread­ing its wings in the US, where it has an out­post in Boston. At­ul Desh­pande, who man­aged the Dupix­ent fran­chise for Sanofi's Gen­zyme, has been tapped to spear­head this ef­fort as chief strat­e­gy of­fi­cer and head of US op­er­a­tions along­side new­ly pro­mot­ed chief de­vel­op­ment of­fi­cer Xi­aox­i­ang Chen and chief busi­ness of­fi­cer Mai-Jing Liao.
→ As Roche-part­nered SQZ Biotech pre­pares to take its first cell ther­a­py in­to the clin­ic, it's re­cruit­ed Oliv­er Rosen to over­see the clin­i­cal op­er­a­tion as CMO. Most re­cent­ly serv­ing the same role at De­ci­phera Phar­ma, Rosen's re­sume spans roles at Mil­len­ni­um, Genen­tech, Am­gen and Roche.
→ DBV Tech­nolo­gies $DB­VT is reshuf­fling its lead­er­ship fol­low­ing an un­ex­pect­ed an­nounce­ment that it's re­scind­ing the mar­ket­ing ap­pli­ca­tion for its peanut al­ler­gy drug. With Lu­cia Sep­tien-Velez leav­ing for oth­er op­por­tu­ni­ties, CSO Hugh Samp­son will dou­ble as the in­ter­im CMO. Mean­while, CEO Daniel Tassé will now be get­ting ad­vice from Julie O'Neill, a cur­rent board di­rec­tor for­mer­ly of Alex­ion, on prod­uct de­vel­op­ment, man­u­fac­tur­ing, qual­i­ty as­sur­ance, and end-to-end process op­ti­miza­tion in an ef­fort to re­file its BLA for Vi­askin Peanut.