At­las-in­cu­bat­ed Kymera leaps out of stealth mode, joins the hunt for game-chang­ing pro­tein degra­da­tion drugs
Pro­tein degra­da­tion R&D isn't new. Jay Brad­ner launched C4 Ther­a­peu­tics to blaze the pro­tein degra­da­tion ap­proach just be­fore he took the helm at the No­var­tis In­sti­tute of Bio­med­ical Re­search, then re­cent­ly formed a dis­cov­ery al­liance with UC Berke­ley with the same ba­sic ap­proach in mind. Arv­inas al­so has cen­tered on pro­tein degra­da­tion, build­ing on the lab work of Yale's Craig Crews.
But to­day there's an­oth­er start­up join­ing the pi­o­neers called Kymera, and the Cam­bridge, MA-based play­er is com­ing out of stealth mode to­day with a $30 mil­lion launch round and a de­vel­op­ment strat­e­gy cre­at­ed on the no­tion that there's plen­ty of vir­gin ter­ri­to­ry for every­one to ex­plore.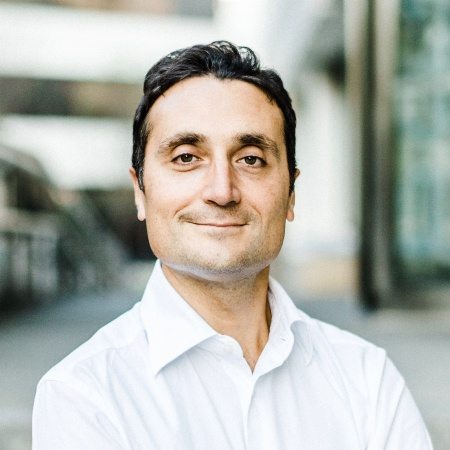 Nel­lo Main­olfi
Nel­lo Main­olfi, a No­var­tis vet, Kymera co-founder and chief tech­nol­o­gy of­fi­cer, says it start­ed back when he was sit­ting in Bruce Booth's At­las Ven­ture of­fice in late 2015 dis­cussing the best way to jump in­to the pro­tein degra­da­tion field — look­ing for ways to de­risk tar­get se­lec­tion and go af­ter some break­through ther­a­pies with game-chang­ing po­ten­tial.
That con­ver­sa­tion would lead to some in­ter­changes with some of the aca­d­e­mics at work in the field — we'll hear more about who that is at a lat­er point — while they built a tool­box that could be used to ef­fi­cient­ly de­grade spe­cif­ic pro­teins of in­ter­est.
The con­cept be­hind these pro­grams sounds sim­ple enough. Where pro­tein in­hi­bi­tion has cre­at­ed some ad­vanced meds — specif­i­cal­ly for dis­eases like prostate and breast can­cer — de­grad­ing them could prove to be a much more durable so­lu­tion. Hi­jack­ing the body's ubiq­ui­tin-pro­tea­some sys­tem that's used to dis­pose of pro­teins, bind­ing to pro­teins and mark­ing them for de­struc­tion, they're build­ing a plat­form that can be used to stymie any dis­ease-caus­ing pro­tein. But Booth notes that jump­ing from in­hi­bi­tion to degra­da­tion re­quires adding a third part to the equa­tion, a math prob­lem re­lat­ed to an en­dur­ing cat­alyt­ic de­struc­tion of the tar­get.
And that's re­al­ly not sim­ple at all. Booth wrote a blog about this, which ex­plains the whole process in clear terms.
Over the past 18 months, the team at Kymera has grown to 12, and they've been us­ing the seed cash to start the pre­clin­i­cal work need­ed to iden­ti­fy the first pro­gram to take in­to the clin­ic.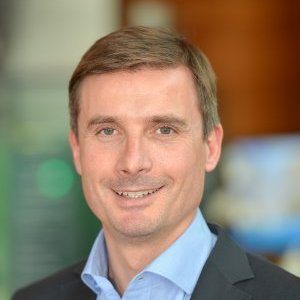 Lau­rent Au­doly
Lau­rent Au­doly, an­oth­er Big Phar­ma vet­er­an who jumped from his job as R&D chief at Pierre Fab­ry to take the CEO's post, says it's still too ear­ly to say ex­act­ly what dis­ease tar­gets they're go­ing af­ter, but all three of the prin­ci­pals are hap­py to iden­ti­fy the toll-like re­cep­tor and in­ter­leukin-1 path­way as their ini­tial fo­cus. And the new CEO plans to dou­ble the size of the staff over the course of the next year.
The goal, says Au­doly, is to "mine a path­way in a very sys­tem­at­ic man­ner."
Kymera has all the clas­sic ear­marks of a Bruce Booth spe­cial. He brought in two cor­po­rate ven­ture funds — Am­gen and Lil­ly Ven­tures — to fund the A round af­ter some ef­fi­cient in­cu­ba­tion work. Lab space was pro­vid­ed by Lab­Cen­tral, which came with a "Gold­en Tick­et" from J&J/JLABS. And like many At­las star­tups, Booth and his col­leagues will have al­ready be­gun the work of lin­ing up some mar­quee part­ners to do the work with — stan­dard op­er­at­ing pro­ce­dure for plat­form com­pa­nies with a lot of po­ten­tial drug tar­gets to work with.