Six months after Eli Lilly notched a second-runner-up approval for its CGRP migraine drug Emgality, the Atlas-founded biotech that brought it over the proof-of-concept gate five years ago has sold all its royalty interest for $260 million.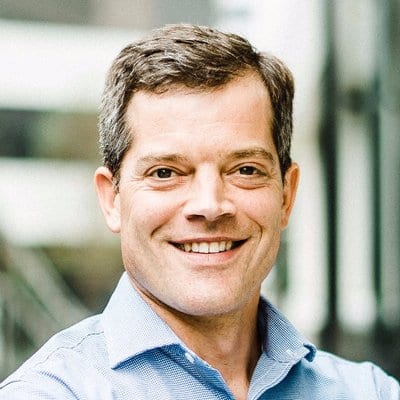 In Arteaus' "final chapter" — as Atlas partner Bruce Booth calls it — the now-defunct biotech handed Royalty Pharma all proceeds it would earn on future global net sales of Emgality. The deal marks the final monetization from Arteaus, which ceased operations as an independent entity after Eli Lilly bought back rights to the drug in 2014.
Bought back, because the drug was Lilly's to start with. Arteaus was created circa 2010 as a "built to buy" company amid discussions between Atlas and Eli Lilly to externalize the Big Pharma's R&D efforts. A lean team of experienced biotech execs (led by Dave Grayzel) licensed what was then called galcanezumab, raised $18 million in Series A money and delivered results from two dose ascending studies as well as a Phase II efficacy study within three years.
"Based only on public disclosures, Arteaus has generated north of $300M in payments across the upfront, milestones, and royalties – after spending less than $18M in equity capital," Booth writes in a blogpost. "A superb venture return."
Booth adds that partnering with royalty portfolio firms like Royalty Pharma was always the plan "given the temporal challenge of a closed end time-limited venture fund and the long tail of future royalty payments."
Emgality was the third CGRP injectable to join the migraine prevention party, following after Amgen/Novartis' Aimovig and Teva's Ajovy. But unlike its rivals and analysts, who have conceded that data underlying the three products are largely similar, Lilly made the case that its me-too drug was in fact a touch above the rest, and its sales strategy would do the rest.
Despite somewhat disappointing sales of $5 million in the three months in 2018, EvaluatePharma is forecasting 2024 sales of $1.2 billion for Emgality, matching Royalty Pharma's blockbuster hopes that the drug will carve out a substantial share of the mammoth market that addresses 30 million Americans (worth $5 billion to $6 billion by some estimates).
Meanwhile, Emgality has also been granted priority review by the FDA to prevent episodic cluster headaches in adults, an under-recognized and often misdiagnosed disorder that has no FDA-approved preventative treatments so far.
---
The best place to read
Endpoints News

? In your inbox.

Comprehensive daily news report for those who discover, develop, and market drugs. Join 47,300+ biopharma pros who read Endpoints News by email every day.

Free Subscription
---
---
---