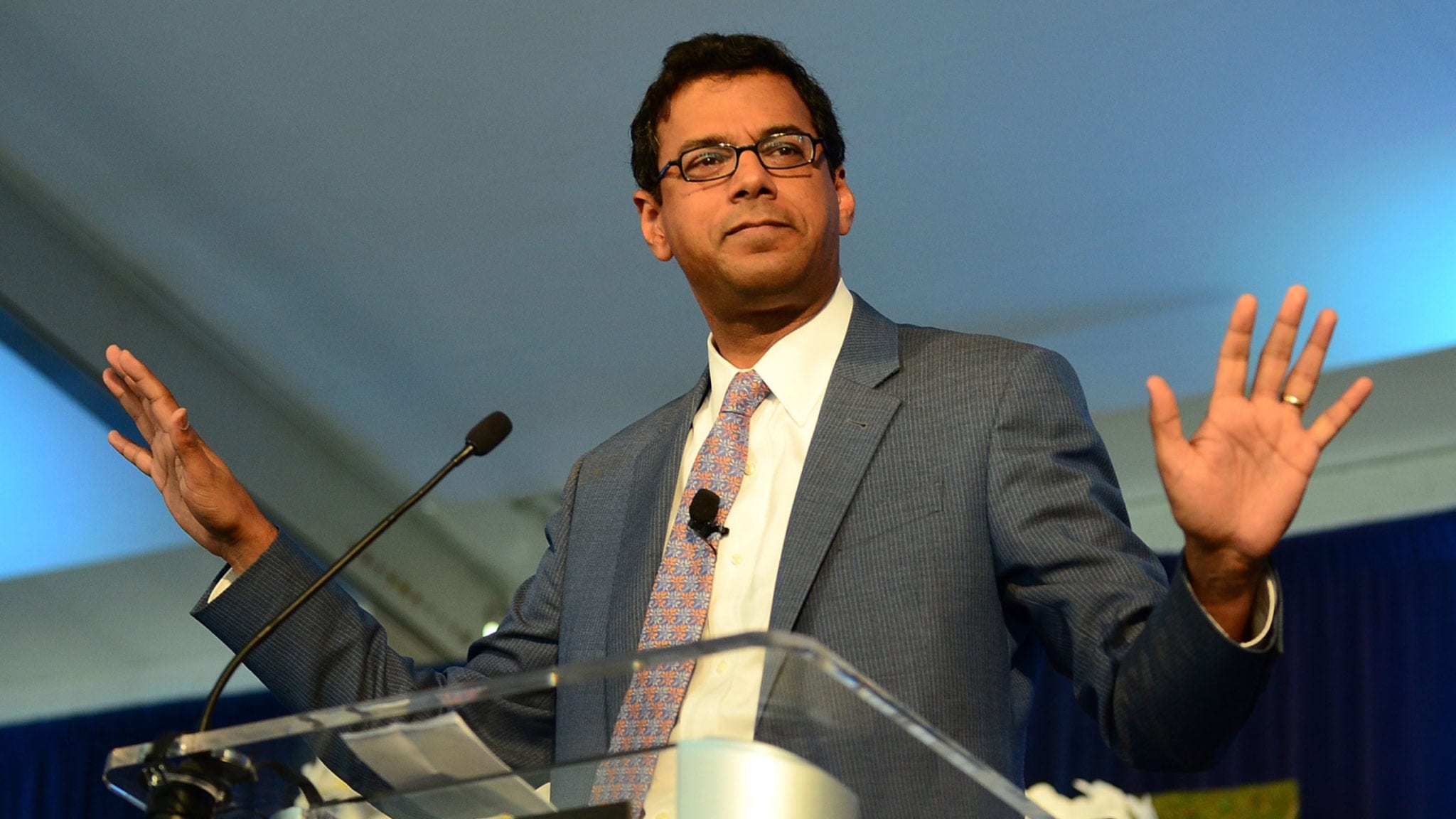 At­ul Gawande takes aim at surg­ing pre­scrip­tion drug costs as chief of cryp­tic Buf­fett-Be­zos-Di­mon ven­ture now chris­tened 'Haven'
Ear­ly last year, when the pow­er­ful trio of War­ren Buf­fett (Berk­shire Hath­away), Jamie Di­mon (JP­Mor­gan Chase) and Jeff Be­zos (Ama­zon) joined forces to fix the "bro­ken" US health­care sys­tem, the in­dus­try shud­dered with a mix­ture of fear and an­tic­i­pa­tion. Months lat­er, well re­gard­ed In­di­an-Amer­i­can doc­tor, au­thor and re­nais­sance man At­ul Gawande en­tered the fold as the ven­ture's chief — but de­tails on how the en­ti­ty in­tend­ed to reach its goal re­mained scant. On Wednes­day, the non-prof­it ven­ture was of­fi­cial­ly chris­tened "Haven," and its plans to dis­rupt the sta­tus quo were fleshed out, al­beit min­i­mal­ly.
Haven's mot­to — for the 1.2 mil­lion em­ploy­ees and fam­i­lies af­fil­i­at­ed with Ama­zon, Berk­shire and JP­Mor­gan it serves — is some­what utopi­an: to make health­care sim­pler, bet­ter, and low­er cost. On its new­ly launched web­site, the Haven team broad­ly out­lined its strat­e­gy to har­ness the pow­er of da­ta and tech­nol­o­gy to cut costs and im­prove health­care out­comes.
To­day, if you have a reg­u­lar and re­li­able source of care, in­clud­ing pre­ven­tive care, and can af­ford your med­ica­tions and treat­ments, you can live more than 80 years, on av­er­age, with bet­ter qual­i­ty of life than ever be­fore. The ad­vances in mod­ern med­i­cine have been re­mark­able, but even with in­sur­ance, many Amer­i­cans do not have the ba­sics — be­cause med­ical treat­ment and pre­scrip­tion drug costs are high, the sys­tem is hard to nav­i­gate, and pa­tients don't con­sis­tent­ly get the right care for their needs.
The plan is to pur­sue "com­mon-sense fix­es" to ease ac­cess pri­ma­ry care; un­com­pli­cate in­sur­ance ben­e­fits and make them sim­pler to use; and make pre­scrip­tion drugs more af­ford­able.
"The good news is the best re­sults are not the most com­pli­cat­ed or ex­pen­sive. The right care in the right place is of­ten more ef­fec­tive and less cost­ly than what we get to­day," Gawande said in a state­ment.
Apart from this blue­print, the con­tents of the tool­box Haven in­tends to use to achieve its lofty goals were not spec­i­fied. But its aim to re­duce the cost of US health­care, par­tic­u­lar­ly soar­ing pre­scrip­tion drug prices, is one that has at­tract­ed bi­par­ti­san po­lit­i­cal and pub­lic sup­port as pa­tients de­cry sky­rock­et­ing out-of-pock­et costs.
Head­quar­tered in Boston with an of­fice in New York, Haven is in­de­pen­dent from its par­ent en­ti­ties Ama­zon, Berk­shire and JP­Mor­gan. It counts Todd Combs, an in­vest­ment of­fi­cer of Berk­shire Hath­away; Jamie Di­mon, JP­Mor­gan chief; and Beth Galet­ti, a se­nior VP at Ama­zon, as mem­bers of its board in ad­di­tion to Gawande.
The ven­ture has re­cent­ly been em­broiled in a le­gal tus­sle with Unit­ed­Health's Op­tum unit. Op­tum sued a for­mer em­ploy­ee to en­force a non­com­pete clause af­ter Haven hired him.
---
Im­age: At­ul Gawande. GET­TY