Aus­tralian cell ther­a­py com­pa­ny Mesoblast joins forces with Ger­many's Grü­nen­thal to tack­le low back pain
While the FDA re­views a rolling ap­pli­ca­tion for its ex­per­i­men­tal stem cell ther­a­py for acute graft ver­sus host dis­ease (GVHD), Aus­tralia's Mesoblast has tied up Ger­many's pain spe­cial­ist Grü­nen­thal to de­vel­op a treat­ment for chron­ic low back pain caused by de­gen­er­a­tive disc dis­ease.
Un­der the deal, Grü­nen­thal will gain ex­clu­sive com­mer­cial­iza­tion rights to the drug, MPC-06-ID, for Eu­rope and Latin Amer­i­ca. Mesoblast, which is test­ing the drug in a US late-stage study that is ex­pect­ed to read­out next year, is get­ting $150 mil­lion in up­front and mile­stone pay­ments, in ad­di­tion to po­ten­tial roy­al­ties. Cu­mu­la­tive mile­stone pay­ments could sur­pass $1 bil­lion, the com­pa­nies said on Mon­day.
A sin­gle in­jec­tion of the drug, which is be­ing de­vel­oped for use in pa­tients who have not ben­e­fit­ed from ex­ist­ing op­tions, re­sult­ed in over a three-fold in­crease, ver­sus place­bo, in suc­cess­ful­ly achiev­ing a com­pos­ite goal in a 100-pa­tient mid-stage study. The end­point con­sist­ed of 50% im­prove­ment in low back pain and 15 point im­prove­ment in func­tion at both 12 and 24 months with no treat­ment or sur­gi­cal in­ter­ven­tions at the treat­ed lev­el through 24 months. Over­all, 37% of pa­tients treat­ed with MPC-06-ID com­pared with 10% in the con­trol group met the com­pos­ite end­point over two years, Mesoblast said.
In the Unit­ed States, the FDA has amped up its scruti­ny of stem cell clin­ics promis­ing won­der cures with­out a shred of ev­i­dence. Mesoblast is putting its tech­nol­o­gy — which is based on mes­enchy­mal lin­eage adult stem cells (rare cells found in the vicin­i­ty of blood ves­sels that pro­mote tis­sue re­pair and mod­u­late im­mune re­spons­es) — through the clin­ic to test its vi­a­bil­i­ty across a va­ri­ety of con­di­tions such as GVHD, heart fail­ure, pain, rheuma­toid arthri­tis and Crohn's dis­ease. The com­pa­ny's off-the-shelf GVHD cell ther­a­py, Tem­cell, has been ap­proved in Japan (and is li­censed by part­ner JCR Phar­ma­ceu­ti­cals in the re­gion).
MPC-06-ID is de­signed as an in­tra-dis­cal in­jec­tion — en­gi­neered to de­gen­er­ate in­ter­ver­te­bral discs to al­low the mes­enchy­mal lin­eage adult stem cells (MLCs) to se­crete bio­mol­e­cules in­volved in en­hanced mi­gra­tion and pro­lif­er­a­tion of in­ter­ver­te­bral disc prog­en­i­tor cells, in a bid to strength­en the load-bear­ing func­tion of the disc by im­prov­ing its sta­bil­i­ty and en­hanc­ing its wa­ter con­tent, while al­so re­duc­ing in­flam­ma­tion and pain.
Grü­nen­thal and Mesoblast have agreed on an over­all de­vel­op­ment plan for MPC-06-ID to meet Eu­ro­pean reg­u­la­to­ry re­quire­ments, and the two part­ners will ac­cord­ing­ly work on a late-stage de­sign for Eu­rope. The re­sults of the Eu­ro­pean and US tri­als are ex­pect­ed to sup­port reg­u­la­to­ry ap­provals in both re­gions, the com­pa­nies said.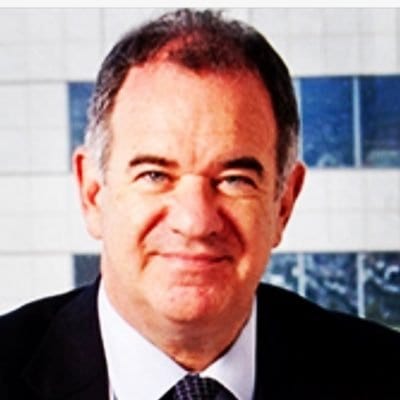 Sil­viu Ites­cu
Among key char­ac­ter­is­tics of Mesoblast's tech­nol­o­gy is that the com­pa­ny's prod­ucts are fer­tile for sig­nif­i­cant ex­pan­sion in cul­ture, Mesoblast chief ex­ec­u­tive Sil­viu Ites­cu not­ed. "These prop­er­ties fa­cil­i­tate their use as al­lo­gene­ic, or 'off-the-shelf,' ther­a­peu­tics with well-de­fined re­lease cri­te­ria and batch-to-batch re­pro­ducibil­i­ty that meet strin­gent reg­u­la­to­ry re­quire­ments."
These are some of the chal­lenges faced by the first gen­er­a­tion of cell ther­a­pies which are au­tol­o­gous CAR-T ther­a­peu­tics — No­var­tis' $NVS Kym­ri­ah and Gilead's $GILD Yescar­ta which se­cured FDA ap­proval in 2017. These prod­ucts re­quire the man­u­fac­tur­ers to first iso­late cells from the pa­tient, ma­nip­u­late them in the lab by adding chimeric anti­gen re­cep­tors to di­rect T cells to snuff out can­cer cells and then re-in­fuse them back in­to the pa­tient. This process re­quires enor­mous man­u­fac­tur­ing heft — a chal­lenge that has trig­gered rel­a­tive­ly mut­ed sales for Kym­ri­ah, with No­var­tis strug­gling to meet de­mand.