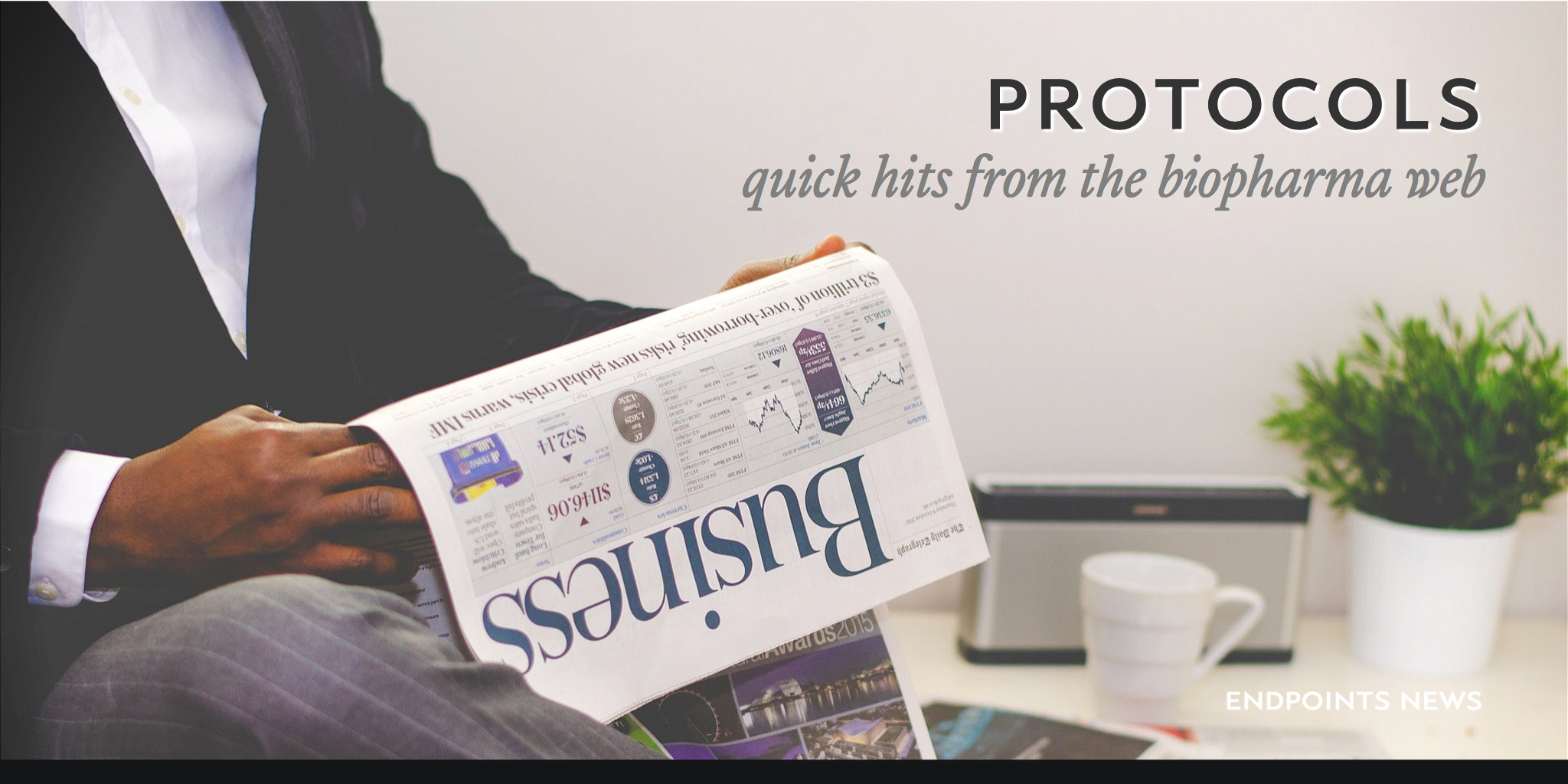 Avanir vet Kei­th Katkin takes charge at Urovant; Te­va un­loads as­sets while up­load­ing new CEO
⇨ Roivant Sci­ences has added an­oth­er sea­soned biotech ex­ec to its sta­ble of CEOs. The um­brel­la group an­nounced this morn­ing that Kei­th Katkin, the long­time CEO at Avanir up to its sale to Ot­su­ka, is tak­ing the CEO's job at Urovant. The start­up vant is fo­cused on uro­log­i­cal con­di­tions.
⇨ Most com­pa­nies wait for a new CEO to step in be­fore they re­or­ga­nize, but Te­va nev­er had the time. The trou­bled Is­raeli bio­phar­ma com­pa­ny has sold off the last of its women health as­sets, rais­ing about $1.4 bil­lion as Kare Schultz pre­pares to take the helm.
⇨ De­ci­phera $DCPH plans to sell 6.3 mil­lion IPO shares at $15 to $17 apiece, look­ing to raise about $100 mil­lion for its de­vel­op­ment work. In­sid­ers have their eyes on $30 mil­lion of that.
⇨ No­var­tis' Al­con is hand­ing the rights to Je­trea back to Bel­gium's Throm­bo­Gen­ics.