Award-win­ning sep­sis project gets $13M and a shot at re­open­ing an R&D av­enue as FDA pitch­es out old gold stan­dard
As chair of the British Heart Foun­da­tion's trans­la­tion­al awards com­mit­tee, David Grainger was pow­er­ful­ly at­tract­ed to some re­search that Glas­gow Uni­ver­si­ty pro­fes­sor James Leiper was do­ing on a com­mon symp­tom of sep­tic shock, a ma­jor killer that is re­spon­si­ble for more than a quar­ter mil­lion deaths in the US each year.
That was good for an award.
David Grainger
But now Grainger, a part­ner at Medicxi, has fol­lowed through with an $13 mil­lion ven­ture round to cre­ate a vir­tu­al com­pa­ny called Crit­i­cal Pres­sure that could take this as­set through ear­ly-stage stud­ies and in­to the hands of com­mer­cial buy­er.
And this time, it's per­son­al.
Sep­sis is a se­vere, of­ten life threat­en­ing bac­te­r­i­al in­fec­tion that is fought off with an­tibi­otics. Dur­ing that fight the hu­man body can ex­pe­ri­ence tox­ic shock af­ter gen­er­at­ing ni­tric ox­ide, which dri­ves down blood pres­sure to a crit­i­cal point. For years now, doc­tors have fought back with no­ra­dren­a­line to con­strict blood ves­sel tis­sue and dri­ve the pres­sure back up, which can al­so be harm­ful.
So in re­search pri­mar­i­ly at Uni­ver­si­ty Col­lege Lon­don, Leiper de­vel­oped CPL001, a chem­i­cal com­pound that in­hibits an en­zyme called DDAH1.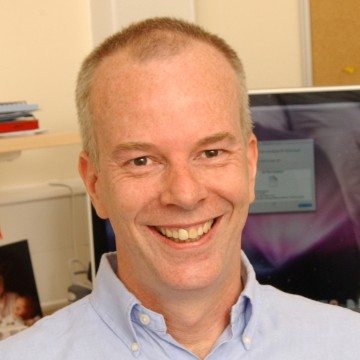 James Leiper
"In­hibit­ing DDAH1 pre­vents the dra­mat­ic loss of blood pres­sure that of­ten ac­com­pa­nies sep­sis," said the pro­fes­sor. "The body nat­u­ral­ly pro­duces a chem­i­cal, ni­tric ox­ide, that kills bac­te­ria but al­so low­ers blood pres­sure. Block­ing DDAH1 pre­vents the drop in blood pres­sure, with­out los­ing the abil­i­ty to fight the in­fec­tion."
"It is try­ing to sta­bi­lize the pa­tient so that the at­tempts to deal with the un­der­ly­ing in­fec­tion have the time to be ef­fec­tive," Grainger tells me. It's some­thing he's seen first hand, when his moth­er died from sep­sis sev­er­al years ago.
Even so, Grainger says that sep­sis as a fo­cus in R&D has been as qui­et as a grave­yard in biotech, al­most en­tire­ly be­cause of the high bar set by the FDA in gain­ing new ap­provals for the con­di­tion. Reg­u­la­tors have de­mand­ed a 28-day all cause mor­tal­i­ty ben­e­fit as the gold stan­dard for the last 25 years.
"The FDA has set the bar so high that no one has been able to achieve it," he says. "It's on­ly in the last 6 to 9 months that the FDA changed their po­si­tion."
In pre-IND talks with the FDA, reg­u­la­tors — in writ­ing — backed off that stan­dard, in­stead turn­ing to a much more pli­ant no­ra­dren­a­line-spar­ing stan­dard for the piv­otal end­point.
The next step is straight­for­ward. Start­ing with healthy vol­un­teers but quick­ly loop­ing in some sep­sis pa­tients, Grainger has es­tab­lished a com­plete­ly vir­tu­al com­pa­ny which will take the drug through an ear­ly-stage pro­gram. In about two years, he says, the mon­ey in the start­up round will de­liv­er proof-of-prin­ci­ple da­ta that a com­mer­cial bio­phar­ma can use to see if this is some­thing that could be quick­ly shep­herd­ed in­to the mar­ket, per­haps af­ter a small piv­otal study to con­firm the ear­li­er find­ing.
Grainger isn't known as a high roller in the de­vel­op­ment world. He and Medicxi are known for ruth­less­ly cut­ting costs to a bone, and there will be no full timers on board to spend mon­ey. He's ex­ec­u­tive chair­man, the sin­gle-as­set com­pa­ny will be based un­der an um­brel­la group in Babra­ham in Cam­bridge, UK, and a part-time COO will man­age the day-to-day.
It's not com­pli­cat­ed, he adds. This is some­thing that should be quick­ly ap­par­ent if it's work­ing and safe to use.