Ax­el Bou­chon starts sign­ing play­ers for a new league of game-chang­ing biotechs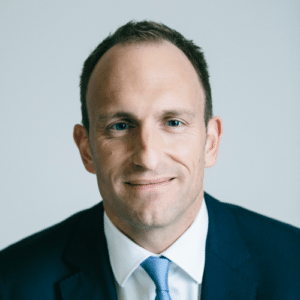 Ax­el Bou­chon
Ax­el Bou­chon is the point man at Bay­er who's tak­ing a con­cept out­lined on a piece of pa­per back in De­cem­ber and turn­ing it in­to a $335 mil­lion biotech with more than 100 de­vel­op­ment staffers in key lo­ca­tions in the U.S. and Eu­rope. That's a big task, but it's on­ly one facet in a much more am­bi­tious life sci­ence game plan he's quar­ter­back­ing for Bay­er, ramp­ing up 3 to 5 star­tups with fi­nanc­ing rounds stretch­ing from $100 mil­lion to $300 mil­lion or more.
Step 1 is Case­bia, a joint ven­ture Bay­er part­nered with CRISPR Ther­a­peu­tics that will look to carve out a lead­er­ship po­si­tion in three key ar­eas us­ing CRISPR/Cas 9 gene edit­ing tech. Swiss-based, CRISPR Ther­a­peu­tics has or­ga­nized its R&D group in Cam­bridge, MA, where the sci­en­tif­ic tal­ent is, and they're plan­ning to move the start­up in­to the beat­ing heart of the re­gion's boom­ing biotech hub on Kendall Square, as we re­port­ed on Fri­day.
In a fol­low-up in­ter­view, Bou­chon out­lined Case­bia's fu­ture, as well as Bay­er's plans to use this as one mod­el for a line­up of big biotech launch­es that are be­gin­ning to take shape now.
"Es­sen­tial­ly, over the last 4 months we gave the ba­by [Case­bia] a home," Bou­chon tells me. "It's a huge ben­e­fit, hav­ing two ful­ly fledged com­pa­nies as the moth­er."
The Case­bia fam­i­ly in­volves about 30 em­ploy­ees right now, with on­ly a hand­ful ac­tu­al­ly signed up to work at the biotech. The rest, like Bay­er's pro­tein en­gi­neer­ing staffers in Cologne, are con­tribut­ing to the work. But as in­ter­im CEO, Bou­chon has start­ed sign­ing up what will be a ded­i­cat­ed team of 80 in Cam­bridge, an­oth­er 10-15 in San Fran­cis­co, where it has a cam­pus at Mis­sion Bay, and an­oth­er 10-15 in Ger­many.
That may sound big com­pared to most ven­ture-backed biotech star­tups, where the num­ber is usu­al­ly lim­it­ed to 20-30 staffers, "but the joint ven­ture is carv­ing out en­tire ther­a­peu­tic ar­eas," notes Bou­chon. "If we find 50 tar­gets, we work on 50 tar­gets."
Bay­er is con­tribut­ing $300 mil­lion to fund­ing the re­search in the first 5 years. And Bou­chon isn't the least bit in­tim­i­dat­ed by the num­bers. When I sug­gest­ed that a big Se­ries A for his oth­er star­tups could start at $50 mil­lion, he quick­ly ruled that out as "too small," pre­fer­ring to start out with a big­ger num­ber like $100 mil­lion. He al­so likes the way Case­bia brings in a fran­chise play­er like CRISPR Ther­a­peu­tics to get things start­ed at a more ad­vanced lev­el.
"It's a true team," he adds, in a 50/50 part­ner­ship where he'll be the in­ter­im CEO and CRISPR Ther­a­peu­tics' Rodger No­vak, who we last saw cap­ping off a $140 mil­lion ven­ture round, is tak­ing the chair­man's post. (No­vak has gone qui­et for now, as the biotech gives every ap­pear­ance of set­ting the stage for an IPO. Com­pa­nies based in Switzer­land are gen­er­al­ly more care­ful than most is fol­low­ing the rules.)
Bay­er has picked a slate of game-chang­ing fields to repli­cate Case­bia in. Bou­chon is a lit­tle re­luc­tant to call these new ven­tures moon shots, a pop­u­lar term in gov­ern­ment and the in­dus­try. But they're all aimed at par­a­digm-shift­ing break­throughs in its three big R&D zones: hu­man, an­i­mal and plant tech.
Bay­er has picked five fields so far: DNA edit­ing, stem cells, RNA in­hi­bi­tion or ac­ti­va­tion, and the mi­cro­bio­me.
The mi­cro­bio­me has al­ready emerged as a next-gen tech at Bay­er's ag di­vi­sion. Now they want to use that sci­en­tif­ic ex­per­tise to tack­le hu­mans, in a field that has drawn a group of new play­ers in Cam­bridge, MA and the Bay Area. Both of those hubs are like­ly to play a big role in Bay­er's start­up plans, though the Mass­a­chu­setts clus­ter looms largest in the hunt for the best and the bright­est.
Says Bou­chon: "To be hon­est, the key hub with the key tal­ent is Boston and then San Fran­cis­co. Cam­bridge is num­ber one right now. That will at­tract al­so the next wave" of star­tups.
But Bay­er al­so likes com­bin­ing glob­al sites, and is mind­ful of the grow­ing role that Japan is play­ing in tar­get ar­eas like stem cell re­search.
None of this is go­ing to be easy or par­tic­u­lar­ly quick, notes Bou­chon. When you pick out next-gen fields, you can hope that this is like bet­ting on mon­o­clon­al an­ti­bod­ies in the ear­ly '80s. But there are some big sci­en­tif­ic and med­ical chal­lenges to face off, in­clud­ing the de­vel­op­ment of bet­ter de­liv­ery sys­tems to do this in vi­vo.
"The pit­fall is that it's sci­ence and it's very ear­ly." Trans­lat­ing that to the pub­lic, when the tech­nol­o­gy is com­plex and dif­fi­cult to ex­plain, al­so makes it hard to con­vey the dis­rup­tive think­ing that Bay­er is drawn to with these biotech up­starts.
But that won't stop him from try­ing.