Ax­o­vant shares blast­ed as Vivek Ra­maswamy's pre­mier drug proves worth­less, sec­ond drug miss­es key goal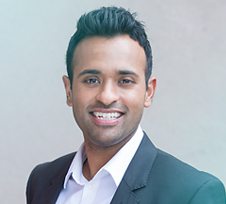 Vivek Ra­maswamy
Vivek Ra­maswamy's first big bet on bring­ing a drug back from Big Phar­ma's dis­card list is a com­plete bust. And an­oth­er set­back in the pipeline has con­spired to scut­tle its stock price this morn­ing.
The biotech fi­nancier's Ax­o­vant, float­ed in an IPO that fund­ed an ex­pen­sive quest to put in­tepir­dine back in­to the clin­ic for neu­ro con­di­tions, re­port­ed out this morn­ing that both dos­es of the ther­a­py test­ed for de­men­tia with Lewy bod­ies failed to sig­nif­i­cant­ly im­prove symp­toms for pa­tients. The drug has al­so failed spec­tac­u­lar­ly for Alzheimer's, leav­ing Ra­maswamy's op­er­a­tion at Roivant with no choice but to kill the pro­gram.
The da­ta ac­tu­al­ly high­light­ed a wors­en­ing in dis­ease scores for two mea­sures used to eval­u­ate the low dose in the study while the top dose con­sis­tent­ly fell short of the mark.
In­vestors bailed on the news, send­ing the stock down 49% in pre-mar­ket trad­ing.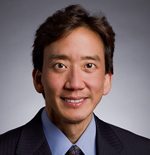 David Hung
Said Ax­o­vant CEO David Hung in a state­ment:
"Based on the to­tal­i­ty of in­tepir­dine da­ta to date, there is no ev­i­dence to sup­port its fur­ther de­vel­op­ment."
Ra­maswamy was able to in-li­cense the failed Alzheimer's drug from GSK for on­ly $5 mil­lion. But he sold it to in­vestors in a record-set­ting IPO back in 2015, haul­ing in $315 mil­lion dur­ing a big bull mar­ket for biotech. Since then he's gath­ered about $2 bil­lion to­geth­er for a set of star­tups that have been busi­ly scoop­ing up drugs off of bio­phar­ma's shelves. But every miss in the clin­ic will raise new ques­tions about the val­ue of his strat­e­gy.
Ra­maswamy bad­ly needs a win.
In an ef­fort to try and take some of the sting out of the lead fail­ure, Ax­o­vant spot­light­ed some hope­ful signs seen in a post hoc analy­sis on a sep­a­rate study of nelotanserin. But that drug al­so failed the key ef­fi­ca­cy end­point for de­men­tia pa­tients with vi­su­al hal­lu­ci­na­tions.
In a pre­spec­i­fied ITT analy­sis, nelotanserin treat­ment ver­sus place­bo (n=27) re­sult­ed in a 3.12 point im­prove­ment in the (Uni­fied Parkin­son's Dis­ease Rat­ing Scale) Part III with a pos­i­tive trend (p=0.075, un­ad­just­ed). No­tably, in a pre­spec­i­fied analy­sis of the DLB pa­tient sub­set (n=19), nelotanserin im­proved the UP­DRS Part III by 4.00 points (p=0.041, un­ad­just­ed).
About a year ago Ax­o­vant tout­ed pos­i­tive signs from the first stage of the study, but al­so con­ced­ed a key miss on the sec­on­daries, fail­ing to im­prove the fre­quen­cy of vi­su­al hal­lu­ci­na­tions. Nev­er­the­less, the com­pa­ny head­ed straight in­to Phase III to un­der­score Ra­maswamy's com­mit­ment to rapid-fire clin­i­cal test­ing.