Ax­o­vant: That pos­i­tive p-val­ue we re­port­ed yes­ter­day? Um, we screwed that up too
Yes­ter­day Ax­o­vant ex­ecs watched their stock price $AX­ON col­lapse af­ter the biotech found­ed by the youth­ful for­mer hedge fund man­ag­er Vivek Ra­maswamy was forced to con­cede that its lead drug was worth­less.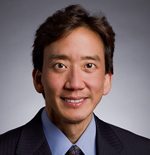 David Hung
To­day, the com­pa­ny led by CEO David Hung fol­lowed up with the ex­tra­or­di­nar­i­ly em­bar­rass­ing ad­mis­sion that it man­aged to in­cor­rect­ly re­port the p val­ue for the one clear­ly pos­i­tive end­point they had tout­ed as a sign that the biotech's sec­ond drug, nelotanserin, was wor­thy of a piv­otal tri­al.
In­stead of min­ing a pos­i­tive end­point from the da­ta on nelotanserin, post hoc, they had an­oth­er fail to ex­plain. And it was bad.
Tues­day morn­ing Ax­o­vant put out a re­lease that their post-hoc sub­set analy­sis of Parkin­son's pa­tients with a base­line SAPS-PD score greater than 8.0 (n=19) showed that a 40 mg for two weeks fol­lowed by 80 mg for two weeks did in­deed re­sult in a 1.21 point im­prove­ment.
But…
That p=0.011 fig­ure they post­ed was wrong. In fact, it was an in­fi­nite­ly worse p=0.531. In­stead of find­ing some rea­son for hope, the da­ta in­di­cat­ed Ax­o­vant had even more rea­son to doubt suc­cess. And in­stead of go­ing to the FDA look­ing for guid­ance on next steps in in­ves­ti­gat­ing the drug for de­men­tia with Lewy bod­ies (DLB) pa­tients with mo­tor deficits as well as pa­tients with more se­vere base­line psy­chot­ic symp­toms, they'll be stick­ing with DLB.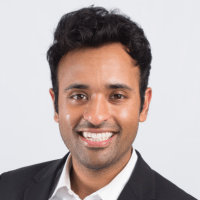 Vivek Ra­maswamy
This, in the biotech world, is what is tech­ni­cal­ly called a world-class mess up. Ex­cept they don't use the word mess.
Ra­maswamy has been able to raise $2 bil­lion from in­vestors based on his claim that the can find as­sets on the shelves of bio­phar­ma com­pa­nies and quick­ly hus­tle them to ap­provals. To­day, the biotech ex­ec — who had been straight­for­ward in pre­sent­ing the first key fail­ure for Alzheimer's — is keep­ing a low pro­file as the com­pa­ny tries to set the record straight on the num­bers.
It's not a good week for the com­pa­ny.