Eli Lil­ly, Pfiz­er cel­e­brate a PhI­II suc­cess for their block­buster pain drug con­tender tanezum­ab -- but ques­tions linger
Five years af­ter Eli Lil­ly stepped up with a $1.8 bil­lion deal to bring Pfiz­er's an­ti-NGF pain drug tanezum­ab back from lim­bo, the phar­ma gi­ants are re­port­ing that they suc­cess­ful­ly nav­i­gat­ed a ma­jor Phase III study for the non-opi­oid ther­a­py among pa­tients suf­fer­ing from os­teoarthri­tis.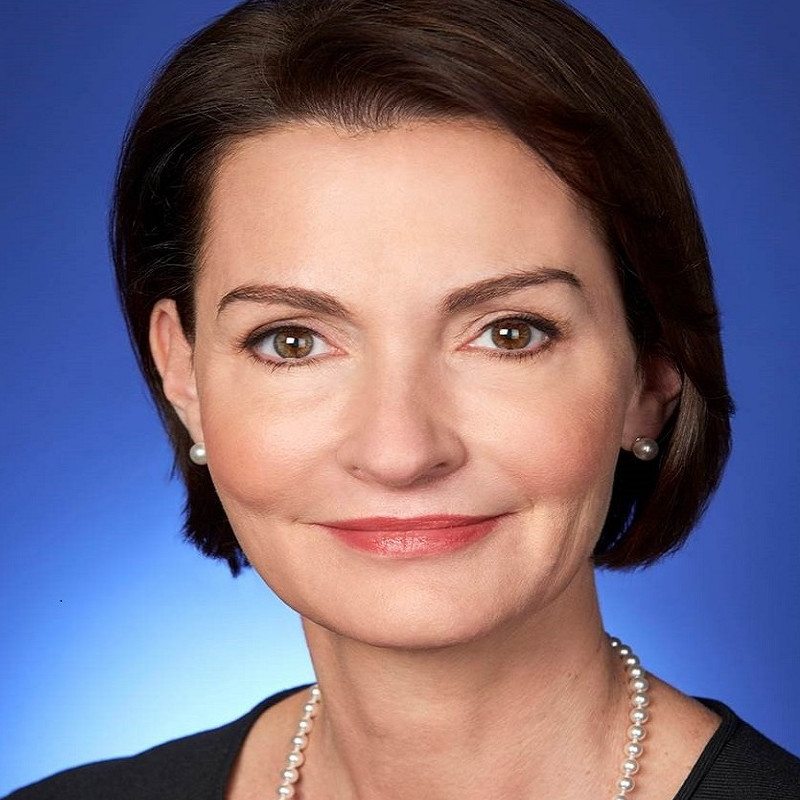 Christi Shaw
Re­searchers say that their drug hit three pri­ma­ry end­points for pain, phys­i­cal func­tion and the pa­tients' over­all as­sess­ment of their OA. Tapped by Pfiz­er as one of the lead­ing late-stage drugs in their pipeline, the in­ves­ti­ga­tors al­so not­ed that "rapid­ly pro­gres­sive os­teoarthri­tis was ob­served in tanezum­ab-treat­ed pa­tients at a fre­quen­cy of less than 1.5%, and was not ob­served in the place­bo arm."
That kind of safe­ty sig­nal, though, could come back to haunt them.
Ever­core ISI's Umer Raf­fat ze­roed right in on it, telegraph­ing:
What we re­al­ly need is a break­down of RPOA1 vs RPOA 2 (much more se­vere form). Press re­lease did NOT have this in­fo and Pfiz­er is not dis­clos­ing cur­rent­ly.

– With that said, Pfiz­er does seem en­cour­aged by the da­ta, but like­ly needs longer fol­low up be­fore be­ing more de­fin­i­tive about its view on safe­ty.

– As a re­minder, press re­lease notes 1.5% RPO rate … even if ALL these RPOs are Type 1, there is still that po­ten­tial for con­ver­sion from Type 1 to Type 2 – es­pe­cial­ly since the tri­al re­port­ed to­day was 16 wk.

– A 3000 pt 52-wk tri­al is re­port­ing this fall – that will be KEY.
There were no cas­es of os­teonecro­sis and no new safe­ty sig­nals to re­port.
The da­ta are be­ing held in re­serve for a sci­en­tif­ic con­fer­ence. Mean­while the part­ners have the drug in on­go­ing stud­ies for sev­er­al dif­fer­ent con­di­tions.
This is one of sev­er­al pow­er­ful painkillers that were in the clin­ic 8 years ago, then sud­den­ly shelved for some years as de­vel­op­ers grap­pled with un­ex­pect­ed safe­ty is­sues. And with the opi­oid cri­sis grab­bing head­lines around the world, ex­pec­ta­tions are still run­ning high.
Back in 2010 tanezum­ab was wide­ly con­sid­ered one of the top prospects in the in­dus­try's late-stage pipeline. The en­tire class of an­ti-NGF drugs was es­ti­mat­ed by some an­a­lysts to be worth a po­ten­tial $11 bil­lion. Then the stud­ies for the drug — as well as ther­a­pies at oth­er ma­jor de­vel­op­ers — were shelved af­ter it be­came ap­par­ent that a group of pa­tients were blow­ing out joints that then need­ed to be re­placed.
Christi Shaw, se­nior vice pres­i­dent, Eli Lil­ly and Com­pa­ny and pres­i­dent, Lil­ly Bio-Med­i­cines, not­ed:
"We look for­ward to con­tin­u­ing to ad­vance tanezum­ab in our on­go­ing glob­al Phase III de­vel­op­ment pro­gram, which in­cludes six stud­ies in ap­prox­i­mate­ly 7,000 pa­tients with os­teoarthri­tis, chron­ic low back pain and can­cer pain."