Backed by a biotech leg­end, two young en­tre­pre­neurs tack­le one of the Holy Grails of R&D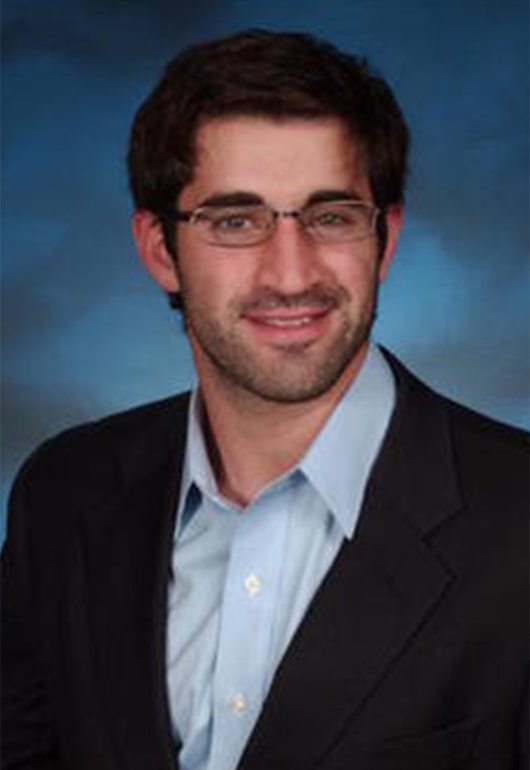 Joshua Co­hen
It's not of­ten that two re­cent col­lege grads can come up with enough cash and con­nec­tions to run a Phase II study of a new com­bi­na­tion drug for a tough and dead­ly dis­ease like ALS. But with some back­ing by biotech leg­end Hen­ri Ter­meer and $8 mil­lion in ven­ture cash and grant mon­ey, Justin Klee and Josh Co­hen say they're ready to turn what start­ed out as an un­der­grad­u­ate sci­ence project at Brown in­to a clin­i­cal re­al­i­ty in a mat­ter of months at a start­up dubbed Amy­lyx.
The key com­po­nent in all this, the mon­ey to start dos­ing pa­tients, comes from a $5 mil­lion Se­ries A led by Morn­ing­side Ven­ture with con­tri­bu­tions from the ALS In­vest­ment Fund and for­mer Gen­zyme CEO Ter­meer. Com­bined with a $3 mil­lion grant from the ALS Ac­cel­er­at­ed Ther­a­peu­tics Ini­tia­tive and some dis­count pric­ing from a net­work of hos­pi­tals en­gaged in ALS work, and Klee and Co­hen say they've reached the thresh­old of a mid-stage tri­al that will look for both ef­fi­ca­cy and safe­ty da­ta.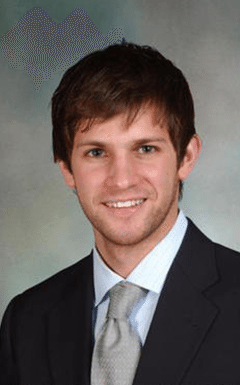 Justin Klee
"It is atyp­i­cal," Klee al­lows in our tele­phone in­ter­view this morn­ing. But the two young en­tre­pre­neurs are prepar­ing to take a shot at ALS on a bud­get that most Big Phar­mas would spend on pre­clin­i­cal work. And they say their work could have ap­pli­ca­tions for Alzheimer's, an­oth­er dev­as­tat­ing dis­ease that has so far burned bil­lions of dol­lars in large­ly wast­ed re­search ef­forts.
ALS, or more for­mal­ly Amy­otroph­ic Lat­er­al Scle­ro­sis, has de­fied re­searchers for years now. The dis­ease first crip­ples and then typ­i­cal­ly kills its vic­tims in just a few years. Much of the work has been stymied by a fun­da­men­tal lack of un­der­stand­ing of what caus­es the dis­ease. But the two new­ly mint­ed biotech en­tre­pre­neurs say that they're tak­ing two dif­fer­ent drugs and will look to ad­dress two dif­fer­ent man­i­fes­ta­tions of the dis­ease in an at­tempt to dis­rupt the crip­pling cas­cade of events that af­flicts pa­tients.
"We thought, why don't we look with what we know is cor­re­lat­ing to pa­tients' clin­i­cal de­cline," says Klee. "In Alzheimer's you lose neu­rons in your mem­o­ry cen­ter, the brain re­gions in­volved in mem­o­ry. The same in ALS, you lose neu­rons in the mo­tor cor­tex and spinal cord, and you lose move­ment abil­i­ty. The oth­er thing," he adds, is that as neu­rons die, the brain im­mune sys­tem re­sponds and kills more neu­rons, caus­ing a tox­ic cy­cle that speeds the course of the dis­ease.
Amy­lyx is fo­cus­ing on the en­er­gy cri­sis in the mi­to­chon­dria and the un­fold­ed pro­tein prob­lem that caus­es a lot of the cell death, says Co­hen.
The two have honed in on a new treat­ment, AMX0035, that com­bines two drugs, sodi­um phenyl­bu­tyrate (PB) and tau­rour­sodeoxy­cholic acid (TUD­CA), aimed at tack­ling both those prob­lems at once. They have some clin­i­cal da­ta from ear­li­er stud­ies on both and enough back­ing now to test their idea that they can syn­er­gis­ti­cal­ly ad­dress ALS.
It's a tall or­der con­cern­ing one of the Holy Grails of biotech R&D; some­thing akin to first-timer climbers tack­ling Mt. Ever­est on a shoe­string bud­get. But they say that the non­prof­it groups, es­pe­cial­ly in­volv­ing the hos­pi­tals like Mass Gen­er­al where the ex­pe­ri­enced in­ves­ti­ga­tors re­side, have made it all pos­si­ble with some key pric­ing breaks. And now, with some high pro­file con­nec­tions like Ter­meer, the vir­tu­al biotech with a staff of three full timers is start­ing out to see if they can get close to a peak that has elud­ed so many be­fore.