Backed by Big Phar­ma VCs, Palleon ramps up a new ap­proach to im­muno-on­col­o­gy with a $48M start­up round
A cou­ple of years ago, GSK's ven­ture arm SR One brought in Jim Brod­er­ick as its first-ever en­tre­pre­neur-in-res­i­dence. And to­day, they're back­ing his new can­cer R&D play, help­ing bankroll a $47.6 mil­lion start­up round for his up­start biotech Palleon.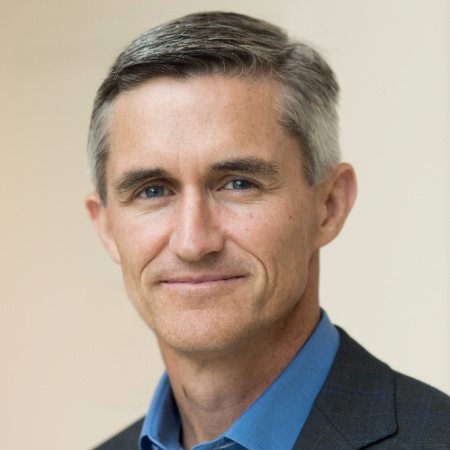 Jim Brod­er­ick
These past two years have in­clud­ed an ed­u­ca­tion in the con­verg­ing roles of gly­co­science and hu­man im­munol­o­gy, Brod­er­ick tells me. Start­ing with ob­ser­va­tions on the vary­ing role of gly­cans in ei­ther ac­ti­vat­ing or brak­ing the im­mune sys­tem, his search in­volved bring­ing to­geth­er some of the top sci­en­tists in the field.
"I got in­trigued with this," says Brod­er­ick. "It was an un­der-ex­plored area."
Now Palleon and Brod­er­ick plan to re­solve all that.
The com­pa­ny has been hatch­ing what it's dubbed Gly­coim­mune Check­points, bind­ing to the sug­ar mol­e­cules found on cell sur­faces, which have evolved as tu­mors de­vel­oped dif­fer­ent means of hid­ing from an im­mune sys­tem as­sault. That ap­proach of­fers a new, much broad­er path­way to mount­ing an im­mune sys­tem at­tack on can­cer cells, which Palleon in­tends to ex­ploit.
In par­tic­u­lar, Brod­er­ick is pumped by the prospect that unique pat­terns of gly­cans can be used to iden­ti­fy which pa­tients are most like­ly to re­spond, of­fer­ing a more tar­get­ed de­vel­op­ment strat­e­gy.
Brod­er­ick has been in­volved in a slate of biotech star­tups, in­clud­ing his role as chair­man and co-founder at Ra Phar­ma­ceu­ti­cals. There are two key sci­en­tif­ic co-founders in his cor­ner now: Howard Hugh­es in­ves­ti­ga­tor Car­olyn Bertozzi at Stan­ford and Paul Crock­er, pro­fes­sor of gly­coim­munol­o­gy and head of the di­vi­sion of cell sig­nal­ing and im­munol­o­gy at the Uni­ver­si­ty of Dundee, Scot­land. That gives you an idea of the glob­al na­ture be­hind the small, Waltham, MA-based biotech.
Along the way, Brod­er­ick says he's be­come en­am­ored with the ap­proach of the big cor­po­rate ven­ture arms in the in­dus­try. That helps ex­plain his syn­di­cate: SR One, Pfiz­er Ven­tures, Ver­tex Ven­tures HC (out of Sin­ga­pore), Take­da Ven­tures and Ab­b­Vie Ven­tures.
SR One pres­i­dent Jens Eck­stein said:
We are very ex­cit­ed about the launch of Palleon. With­in the dy­nam­ic field of im­muno-on­col­o­gy, Palleon has forged an en­tire­ly new path­way for tar­get­ing the im­mune sys­tem. The unique fea­tures of Gly­coim­mune Check­points will make pos­si­ble a much wider range of ra­tio­nal com­bi­na­tion ther­a­pies to treat can­cer.