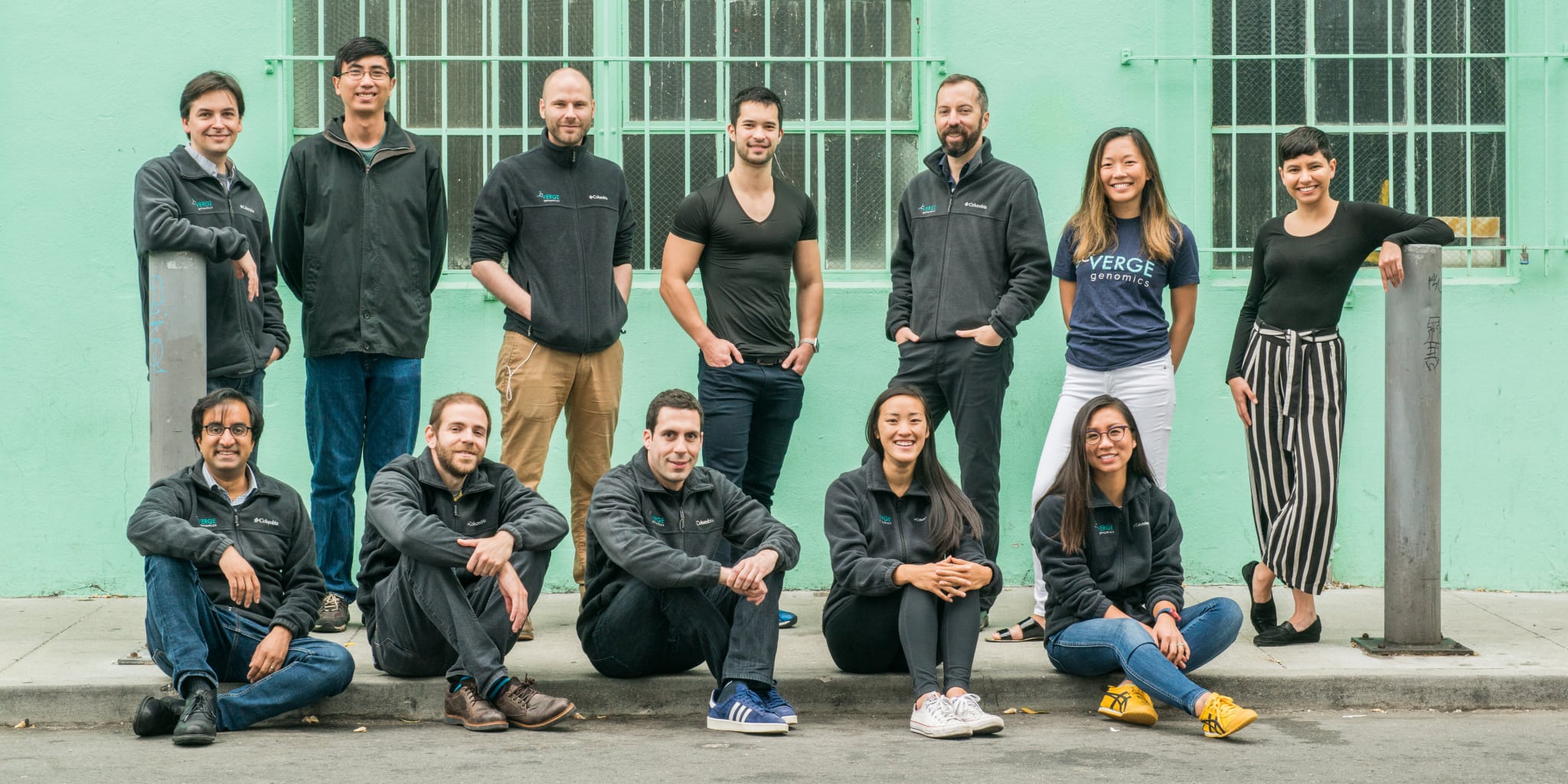 Back­ers of Tes­la and SpaceX fund 29-year-old Al­ice Zhang's AI-pow­ered neu­ro­science start­up
The bat­tered field of neu­ro­science has a dogged new play­er: a team of young, rene­gade PhDs who say they're har­ness­ing ge­nomics and ar­ti­fi­cial in­tel­li­gence to re­vive the ail­ing in­dus­try.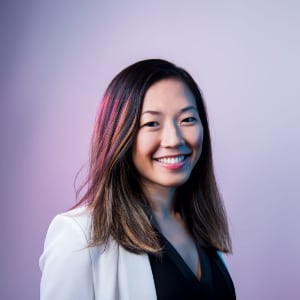 Al­ice Zhang
The San Fran­cis­co ven­ture is called Verge Ge­nomics, and it's led by a spunky 29-year-old PhD dropout — Al­ice Zhang — who says she's de­ter­mined to push neu­ro­science R&D out of its decades-long slump. Jump­ing to her cause is DFJ Ven­tures, a tech in­vestor who has the likes of Twit­ter, SpaceX, and Tes­la in its port­fo­lio. The VC firm led Verge's $32 mil­lion Se­ries A round, which was an­nounced this morn­ing. It's not DFJ's first rodeo in the field, how­ev­er, as it's al­ready backed ge­nomics A-lis­ters like Hu­man Longevi­ty and Syn­thet­ic Ge­nomics.
But it's not just tech mon­ey that's back­ing Verge. Join­ing DFJ are a num­ber of biotech in­vestors, in­clud­ing WuXi and the ALS In­vest­ment Fund. That's be­cause Verge isn't strict­ly a tech com­pa­ny, nor is it strict­ly a drug­mak­er, Zhang tells me. "We're ex­act­ly in the mid­dle," she says.
Verge is build­ing a mas­sive data­base — one of the largest in the field, they say — of ge­nom­ic pa­tient da­ta from ALS and Parkin­son's pa­tients. The start­up is team­ing up with a dozen uni­ver­si­ties and gov­ern­ment or­ga­ni­za­tions to get their hands on pa­tient brain sam­ples from those who have passed away from neu­ro con­di­tions. Once at Verge, the brain sam­ples are se­quenced and the da­ta are fed to the com­pa­ny's ma­chine learn­ing soft­ware. The plan, of course, is to cull some in­sights from this da­ta, then de­ter­mine some promis­ing drug tar­gets and build out the com­pa­ny's pipeline.
"Neu­ro­science is at least a decade be­hind can­cer in terms of lever­ag­ing com­pu­ta­tion­al tech­niques and da­ta," Zhang says. "In ad­di­tion to ma­chine learn­ing, we're go­ing through a re­nais­sance in neu­ro­bi­ol­o­gy with ad­vances in sin­gle cell se­quenc­ing and our un­der­stand­ing of the cir­cuit­ry of the brain."
Bring­ing to­geth­er these ad­vance­ments in bi­ol­o­gy and tech­nol­o­gy, Zhang says she thinks neu­ro­science can progress to­ward pre­ci­sion med­i­cine the way can­cer al­ready has. The com­pa­ny says it al­ready has lead pro­grams in ALS and Parkin­son's, and plans to tack­le Alzheimer's as well.
I asked Zhang if she re­ceived any op­po­si­tion to her "AI-pow­ered drug dis­cov­ery" pitch while fundrais­ing — es­pe­cial­ly from in­vestors con­cerned about hype vs. re­al­i­ty.
"There's a lot of AI com­pa­nies out there, and that begs the ques­tion — is it hype or is it hope?" Zhang said. "The skep­ti­cism is war­rant­ed when some­one comes along and says they can fix a prob­lem that's been his­tor­i­cal­ly chal­leng­ing."
The way Verge fought the op­po­si­tion was to "gen­er­ate com­pelling da­ta that sup­ports our claims," Zhang said. "We could do that on both the tech­nol­o­gy and the life sci­ence side be­cause we had good bi­o­log­i­cal hy­pothe­ses." In sup­port of that, Zhang points to a pa­per Verge col­lab­o­rat­ed with USC on (pub­lished in Na­ture in 2018) that de­scribed how gene mu­ta­tion caused tox­i­c­i­ty to nerve cells, lead­ing to ALS and some forms of de­men­tia.
In Zhang's view, the soft­ware-on­ly com­pa­nies — and the com­pa­nies that aren't build­ing their own data­bas­es — are the risky bets. The AI com­pa­nies ris­ing to the top, she says, are ones that in­te­grate drug de­vel­op­ment with the soft­ware side. Af­ter all, a suc­cess­ful drug is the big mon­ey­mak­er.
"One of the rea­sons why ma­chine learn­ing and ar­ti­fi­cial in­tel­li­gence hasn't had more trac­tion in drug dis­cov­ery is be­cause si­los ex­ist be­tween the com­pu­ta­tion­al side and drug dis­cov­ery side. It's im­por­tant to have an in­te­grat­ed team sit­ting side-by-side to de­vel­op a drug."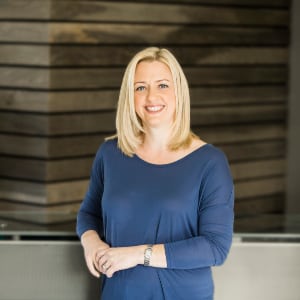 Emi­ly Melton
That's what they're all about at Verge. The 14-per­son com­pa­ny has 10 PhDs in fields like ma­chine learn­ing, neu­ro­science, drug de­vel­op­ment, ap­plied math, bio­physics, and sta­tis­tics. Join­ing the team's board of di­rec­tors is DFJ part­ner Emi­ly Melton.
"The sub­stan­tial in­crease in da­ta vol­umes com­bined with the ap­pli­ca­tion of ma­chine learn­ing tools has the po­ten­tial to trans­form drug dis­cov­ery and de­vel­op­ment," Melton said in a news re­lease. "We were com­pelled by the high-cal­iber and mul­ti­dis­ci­pli­nary team at Verge Ge­nomics and their vi­sion to lever­age the con­ver­gence of tech­no­log­i­cal and neu­ro­bi­o­log­i­cal ad­vances to dis­cov­er new ther­a­pies for these com­plex dis­eases."
---
Im­age: The team at San Fran­cis­co's Verge Ge­nomics. VERGE GE­NOMICS