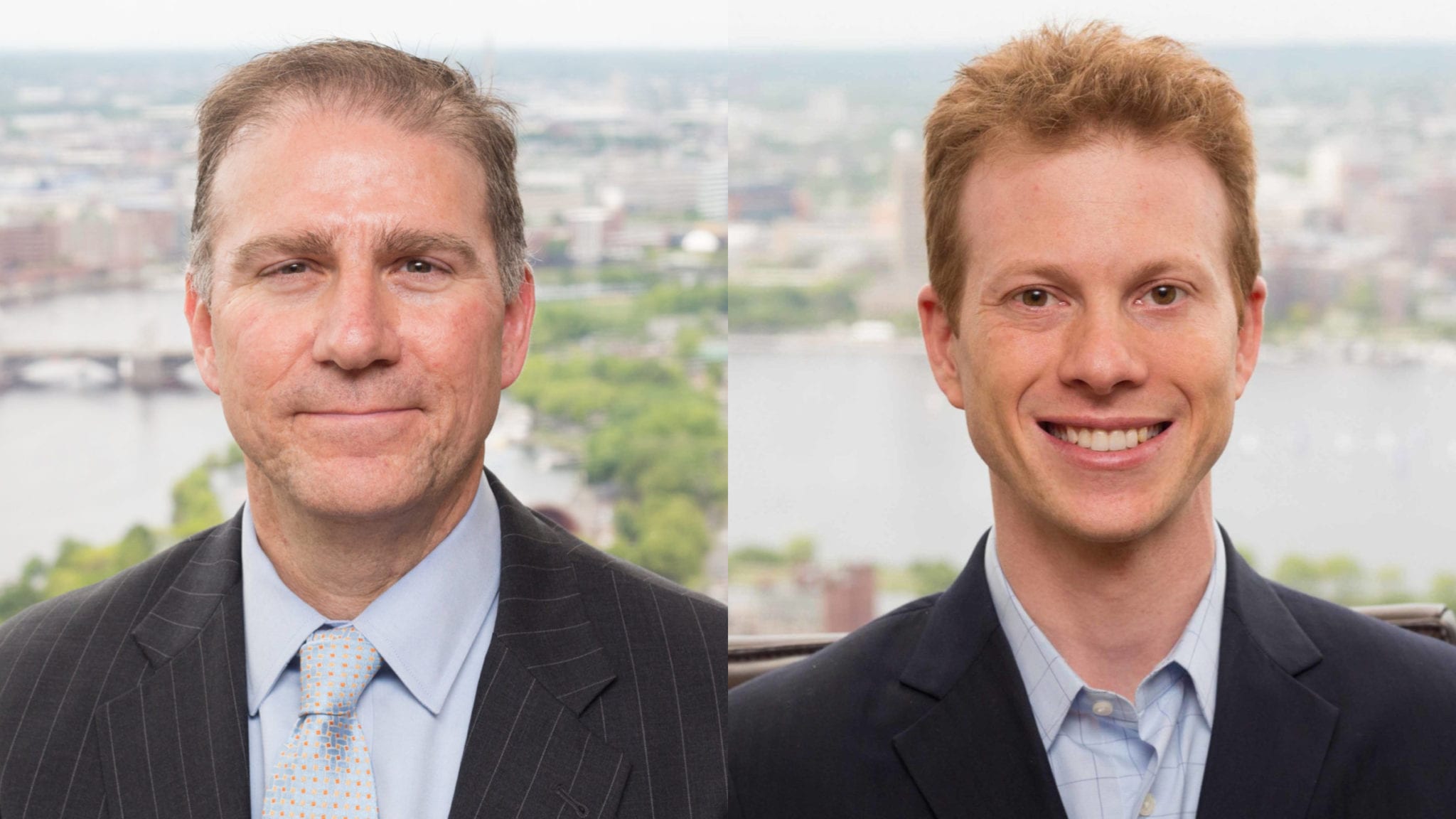 Adam Koppel and Jeffrey Schwartz, Bain
Bain ex­ecs Adam Kop­pel and Jef­frey Schwartz line up $125M for their first blank check deal as Wall Street con­tin­ues to em­brace biotech
Adam Kop­pel and Jef­frey Schwartz have jumped in­to the blank check game, rais­ing $125 mil­lion for a stock list­ing in search of a com­pa­ny.
Their SPAC, BCLS Ac­qui­si­tion Corp, raised $125 mil­lion this week, with a line on $25 mil­lion more as it scouts for a biotech in search of mon­ey and a place on Wall Street.
The two prin­ci­pals at Bain Life Sci­ences have been on a romp since they set up the Bain op­er­a­tion 4 years ago. Their S-1 spells out a track record of 22 deals to­tal­ing $650 mil­lion for the life sci­ences group, which led to 9 IPOs.
Their busi­ness is biotech in­vest­ing, with an eye to a wide range of deals, and busi­ness is good.
Biotech IPOs in gen­er­al and SPACs in par­tic­u­lar have been hot com­modi­ties since the pan­dem­ic hit. The in­dus­try had to pause to reeval­u­ate work, but most com­pa­nies have pri­or­i­tized and got back in­to the lab. And the mon­ey has been flow­ing faster than ever — for now — as in­sti­tu­tion­al in­vestors look for the next big thing in drugs. And long­time play­ers like David Hung have seen the ad­van­tages of a quick flip on­to Wall Street through the blank check gam­bit.
Now some of the best-con­nect­ed in­vestors in bio­phar­ma, Kop­pel and Schwartz have lined them­selves up with some promi­nent ex­ecs for the BCLS board. They in­clude Al­ny­lam vet Bar­ry Greene, Al­lene Di­az out of Tesaro and Vikas Sin­ha, a co-founder at El­e­vate Bio.
We'll see now who they can help ush­er on­to Wall Street — for a price.