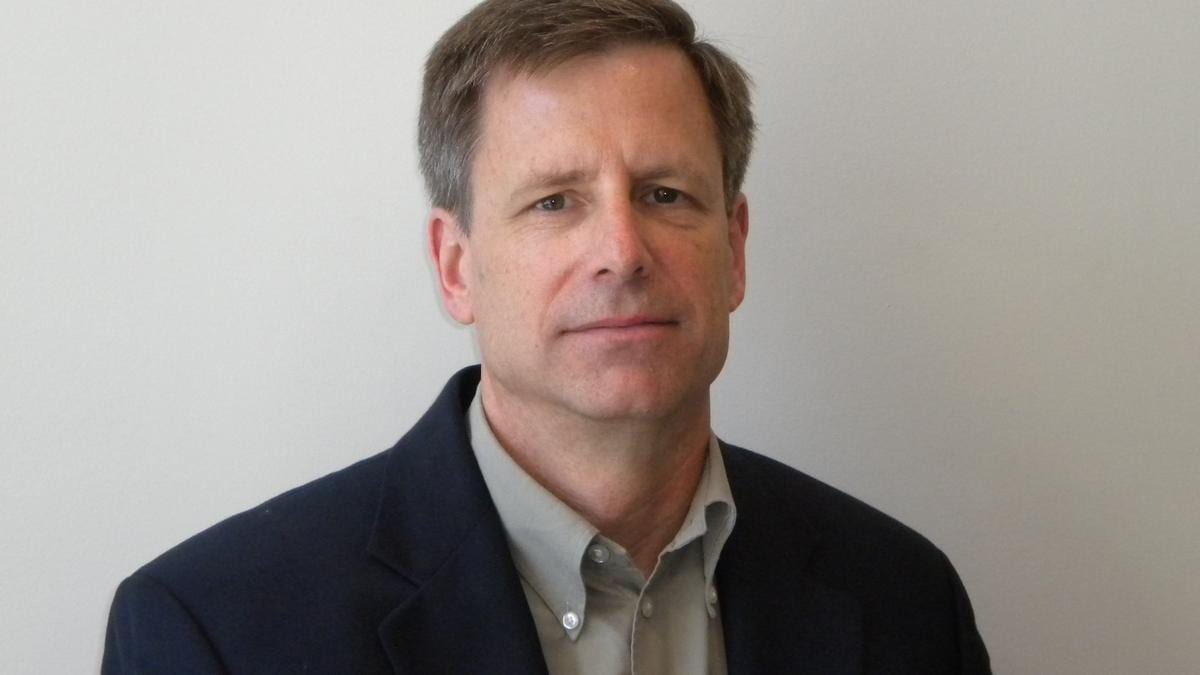 Steven Brugger, CEO (Affinivax)
Bain helps push Affini­vax to next stage with $120M round, as PhII da­ta loom on a lead ef­fort to do some­thing new in vac­cines
Affini­vax CEO Steven Brug­ger has al­ways looked for un­con­ven­tion­al ways to go about the busi­ness of vac­cine R&D. The Gates Foun­da­tion put up a lot of the ini­tial seed cash in 2014 and an ear­ly al­liance with Astel­las paid the bills — which now cov­ers a staff of about 70 in Cam­bridge, MA.
When the pan­dem­ic hit, Brug­ger's team kept the lab go­ing by re­duc­ing and dis­tanc­ing the num­bers in­side while mov­ing to a 7-day sched­ule.
"We're try­ing to keep the com­pa­ny to­geth­er so­cial­ly" as well, adds the CEO, which calls for a vir­tu­al town hall every Fri­day at 4 pm.
About the most con­ven­tion­al thing they've done is to­day's $120 mil­lion mega-round, de­signed to take them through a make-or-break stage of de­vel­op­ment over the next sev­er­al years. But even here they turned to a small, off­beat syn­di­cate of deep-pock­et play­ers in­ter­est­ed in the longterm suc­cess of the com­pa­ny.
Viking Glob­al In­vestors joined up with Bain and Ziff Cap­i­tal Part­ners, adding Bain's An­drew Hack (ex-Ed­i­tas) and Steven Altschuler from Ziff to the board.
As the syn­di­cate in­di­cates, the plan is to keep an IPO on the ta­ble, con­sid­er­ing when it might make sense. The mon­ey, though, is enough to stay flex­i­ble — for awhile. No one likes to try and go pub­lic when funds are low and pub­lic in­vestors are tapped to keep the lights on in the lab.
That Astel­las al­liance in­volves a big pro­gram for pneu­mo­coc­cal in­fec­tion. Affini­vax set out to beat Pfiz­er's Pre­vnar 13 block­buster with a ri­val that ups the num­ber of cov­ered pneu­mo­coc­cal serotypes to 24 — which they say should al­so out­strip any­one in the clin­ic with an­oth­er pro­gram in the field.
The Phase II da­ta on that are ev­i­dent­ly around the cor­ner, in biotech terms. The Phase I set the stage on im­muno­genic­i­ty and safe­ty. In the lab now is a new ap­proach to us­ing a vac­cine to re­duce the risk of hos­pi­tal-ac­quired in­fec­tions, a pre­emp­tive ap­proach to jump ahead of an­tibi­otics, where R&D has cratered even as the need for new prod­ucts to ad­dress drug-re­sis­tant bac­te­ria grows high­er.
Brug­ger is mighty proud of Affini­vax's plat­form tech, dubbed MAPS, for Mul­ti­ple Anti­gen Pre­sent­ing Sys­tem. It presents poly­sac­cha­ride and pro­tein anti­gens to the im­mune sys­tem to kick up both a B cell and T cell re­sponse. And they say they can prove it can be cal­i­brat­ed to fight the tar­get.
They now have plen­ty of mon­ey to prove it. And along the way there's al­so an ear­ly-stage pro­gram to see how that could work against Covid-19. The main R&D strat­e­gy, though, will re­main the same. For small play­ers like Affini­vax, dis­ci­pline is a must.