Banned from Twit­ter, Mar­tin Shkre­li whips up a new on­line tirade in re­sponse to a mock­ing dig from PhRMA chief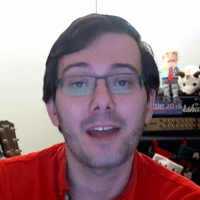 Mar­tin Shkre­li
Up un­til a cou­ple of weeks ago, if any­one went af­ter Mar­tin Shkre­li, the price goug­ing ex-CEO of Tur­ing (and Retrophin be­fore that), he would im­me­di­ate­ly take to Twit­ter to fire off his pro­fan­i­ty-laced coun­ter­at­tacks. But then the for­mer biotech ex­ec, await­ing tri­al on fraud charges this sum­mer, was banned from Twit­ter for a se­ries of creepy tweets about his "love" for Lau­ren Duca, a Trump crit­ic who had spurred his in­stant-ire per­sona in­to ac­tion.
But no one banned Mar­tin "The Most Hat­ed Man in the World" Shkre­li from the In­ter­net and YouTube.
So when PhRMA CEO Stephen Ubl mocked him on CN­BC to­day, say­ing that we were in need of few­er hood­ies — what Shkre­li wore for his perp walk a few months back — and more lab coats, he whipped up an in­stant web site at phar­maskele­tons.com and then nar­rat­ed his blow­back on YouTube.
"Steve, what I want­ed to tell you, as CEO of PhRMA, you are a Wash­ing­ton lob­by­ist piece of s@$t," said Shkre­li. "You have done noth­ing for phar­ma. You're not an evan­ge­list. You don't know any­thing about phar­ma­ceu­ti­cals. We need to drain the swamp of id­iots like you…. I've done what it takes to build a bil­lion-dol­lar phar­ma­ceu­ti­cal com­pa­ny…What the f!*ck do you think you know about phar­ma­ceu­ti­cals?"
On the web site, Shkre­li writes:
Tur­ing is a small com­pa­ny re­search­ing drugs for rare dis­eases that no one else wants to. All of your mem­ber com­pa­nies, with a few hu­mor­ous ex­cep­tions, have bil­lions of dol­lars and don't need price in­creas­es. I'm sor­ry if my com­pa­ny's and pa­tients' sur­vival is in­con­ve­nient to your gi­gan­tic in­come streams.

Look in the mir­ror. This web­site took me half an hour to make, just 'mem­ber­ing a few mo­ments from the past. Phar­ma is a won­der­ful in­dus­try that does great things, but try­ing to throw me un­der the bus is fool­ish. Let me re­mind you 90% of your mem­bers' CEOs could not hold a can­dle to me in sci­en­tif­ic knowl­edge, achieve­ments or wealth and en­tre­pre­neur­ial achieve­ments.
And so on.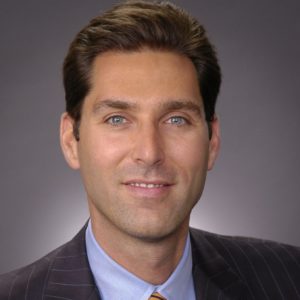 Stephen Ubl
Ubl was on CN­BC to tout the in­dus­try lob­by­ing group's plans for a ma­jor ad­ver­tis­ing cam­paign that aims to shore up pub­lic opin­ion at a time that the drug in­dus­try is stuck with one of the worst rep­u­ta­tions of any in­dus­try shy of used car sales — and that's a maybe. Trump's re­cent tirade against phar­ma in­clud­ed the com­ment that drug com­pa­nies have been "get­ting away with mur­der" on drug prices.
There's no love lost be­tween Shkre­li and bio­phar­ma. BIO kicked Tur­ing and Shkre­li out of the or­ga­ni­za­tion af­ter his 5000-plus% hike on the old gener­ic Dara­prim, which al­so earned a quick di­a­tribe from the young phar­ma dude. (We've al­so had a few ex­changes, in which Shkre­li likes to tell me I'm a mo­ron who can't write. But then Shkre­li gets along with few jour­nal­ists.) He's al­so not a big fan of most mem­bers of Con­gress, who re­cent­ly spelled out the biotech ex­ec's plan to scam a quick bil­lion off of the Dara­prim play.
This time, Shkre­li was so an­gry he went on a rant against a whole laun­dry list of PhRMA mem­bers for var­i­ous in­frac­tions of one kind or an­oth­er. Shkre­li's bot­tom line: Tur­ing is just a small-time play­er com­pared to com­pa­nies like Al­ler­gan, Pfiz­er, etc., etc.
The in­dus­try's lead­ers would prob­a­bly love to see Shkre­li hauled in front of a judge and ju­ry, though he'll nev­er face charges on price goug­ing. That's le­gal in the US. And that's al­so not in PhRMA's nar­ra­tive.
---