Bat­tered and out of op­tions, His­to­gen­ics turns to eye drug de­vel­op­er Ocu­gen for re­verse merg­er
Mi­cro­cap com­pa­ny His­to­gen­ics has man­aged to stir up a fi­nal ral­ly around its stock be­fore it's rel­e­gat­ed to the biotech his­to­ry books.
Malvern, PA-based Ocu­gen, a de­vel­op­er of gene ther­a­pies and oth­er bi­o­log­ics for rare eye dis­eases, has struck a re­verse merg­er deal with the strug­gling His­to­gen­ics. Its shares $HS­GX rose as much as 144% — though that trans­lates to pen­nies in the His­to­gen­ics' world.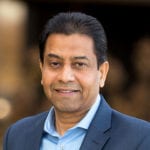 Shankar Musunuri
Found­ed by Pfiz­er vet Shankar Musunuri and Uni­ver­si­ty of Col­orado pro­fes­sor Uday Kom­pel­la, Ocu­gen de­rives its drugs from two plat­forms li­censed from Har­vard's Schep­ens Eye Re­search In­sti­tute of Mass­a­chu­setts Eye and Ear. One for­mu­lates ther­a­pies that they call a na­noemul­sion, which is sup­pos­ed­ly more durable and ef­fec­tive than typ­i­cal eye drops; the oth­er aims to de­liv­er nu­clear hor­mone re­cep­tor genes in­to the reti­na.
Here's run­down of their pipeline, which touch­es on both Phase III and pre­clin­i­cal with a void in be­tween:
OCU300, an or­phan drug can­di­date for oc­u­lar graft ver­sus host dis­ease
OCU310 for dry eye dis­ease
OCU400, a gene aug­men­ta­tion ther­a­py for pa­tients with in­her­it­ed reti­nal dis­eases caused by mu­ta­tions in the NR2E3 gene (re­ceived or­phan drug des­ig­na­tion from the FDA)
"We've al­so made pre-clin­i­cal progress to­ward our reti­nal dis­ease pro­grams which in­cludes nov­el bi­o­log­ic ther­a­pies for wet, age-re­lat­ed mac­u­lar de­gen­er­a­tion, di­a­bet­ic mac­u­lar ede­ma and di­a­bet­ic retinopa­thy, as well as for re­tini­tis pig­men­tosa," Musunuri, the CEO, added.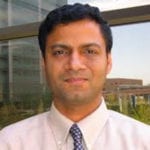 Uday Kom­pel­la
Be­fore they go, His­to­gen­ics ex­ecs will hud­dle and see if they can squeeze any val­ue out of Neo­Cart, its re­gen­er­a­tive treat­ment for knee car­ti­lage. The pro­gram was dropped last De­cem­ber af­ter the FDA de­mand­ed to see more da­ta be­fore they would ac­cept a BLA for re­view.
His­to­gen­ics share­hold­ers will now col­lec­tive­ly hold 10% of the com­bined com­pa­ny, which will con­sist sole­ly of Ocu­gen's lean team.
The last fi­nanc­ing round that Ocu­gen dis­closed was a $7.5 mil­lion Se­ries B closed in 2017, adding to $6 mil­lion in Se­ries A cash.