Bat­tered Gem­phire shares soar on new triglyc­eride da­ta, but there's a lot left to prove
Less than a year af­ter Gem­phire shares $GEMP were doused by poor LDL num­bers for its lead drug gem­cabene, in­vestors ral­lied to the cause with a fresh dose of pos­i­tive Phase IIb re­sults for the same ther­a­py among pa­tients with se­vere hy­per­triglyc­eridemia — or at least the way they de­fined the dis­ease.
On Thurs­day evening the stock more than dou­bled in val­ue af­ter the biotech re­port­ed that their treat­ment — at the high dose — was able to sig­nif­i­cant­ly re­duce the amount of triglyc­erides in the blood rel­a­tive to a place­bo. The key read­out for the com­pa­ny:
Start­ing from a me­di­an TG base­line of 637 mg/dL, pa­tients re­ceiv­ing 600 mg of gem­cabene ex­pe­ri­enced a me­di­an 47% de­crease in TGs com­pared to a me­di­an 27% de­crease for place­bo pa­tients, who start­ed at a me­di­an of 658 mg/dL (P=0.0063).
But did they set the bar high enough?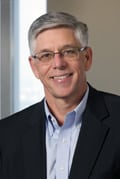 Steve Gul­lans, Gem­phire CEO
SHTG is as­so­ci­at­ed with the threat of acute pan­cre­ati­tis and car­dio is­sues, so the need is there. But the lit­er­a­ture sug­gests that the se­vere form of the dis­ease is de­fined by triglyc­eride lev­els above 1,000 mg/dL. Six years ago the En­docrine So­ci­ety set out di­ag­no­sis stan­dards that de­fined 200 to 999 mg per dL (2.3 to 11.3 mmol per L) as a mod­er­ate case. The next thou­sand mg/dL was se­vere and above 2000 is very se­vere.
Akcea, which is ma­jor­i­ty owned by Io­n­is, re­cent­ly passed muster with the ma­jor­i­ty of ex­perts on an FDA com­mit­tee with volane­sors­en, but on­ly af­ter demon­strat­ing ef­fi­ca­cy in a pa­tient pop­u­la­tion suf­fer­ing from hered­i­tary fa­mil­ial chy­lomi­crone­mia syn­drome, where the av­er­age lev­el was 2,209 mg/dL.
Akcea/Io­n­is' drug was al­so linked with sev­er­al cas­es of throm­bo­cy­tope­nia, which raised some se­ri­ous safe­ty is­sues for the de­vel­op­ers.
Amarin, mean­while, is fin­ish­ing up a huge Phase III out­comes study called RE­DUCE-IT, where they're test­ing the abil­i­ty of Vas­cepa, pu­ri­fied eth­yl es­ter of eicos­apen­taenoic acid, to re­duce se­ri­ous car­dio is­sues. Their top-line da­ta are due out in the next few months. That drug was ap­proved af­ter demon­strat­ing a 33% re­duc­tion in triglyc­erides start­ing with a base­line num­ber of 680 — the same field Gem­phire is play­ing in.
Gem­phire says it is now shoot­ing for a Phase III for their drug — a Pfiz­er hand-me-down — which may now get more scruti­ny. They are al­so mak­ing plans for a proof-of-con­cept study in NAFLD/NASH — an ever pop­u­lar are­na for small biotechs.