Au­rinia bounces back, shares soar on pos­i­tive da­ta for lu­pus drug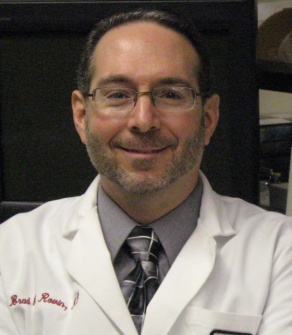 Brad Rovin, OSU Wexn­er Med­ical Cen­ter
Last sum­mer, Au­rinia $AUPH found it­self be­tween a rock and a hard place as it sought to ex­plain a trou­bling clus­ter of deaths in the two dos­ing co­horts — as well as an odd flip-flop in re­sults you might ex­pect to see from the low and high dos­es — used to test their drug vo­closporin for lu­pus nephri­tis. Un­sat­is­fied by the case Au­rinia made for ef­fi­ca­cy and safe­ty at 24 weeks, in­vestors pulled out af­ter look­ing over the fall­out, cra­ter­ing the stock.
Since then, the stock has man­aged to re­trieve much of what it lost that tu­mul­tuous day. And now, Au­rinia will try to make a good im­pres­sion with 48 week da­ta from the Phase IIb study, which post­ed with even bet­ter ef­fi­ca­cy da­ta. And this time the com­pa­ny in­sists it's ready to step up to a late-stage test to prove it has a drug that can make a dif­fer­ence for pa­tients.
The key da­ta point: Af­ter 48 weeks, the low-dose drug group achieved a com­plete re­mis­sion rate of 49%, up from 33% at 24 weeks, ac­cord­ing to Au­rinia. That co­hort still man­aged to do bet­ter than the high dose arm, with a 40% CR rate. The con­trol arm hit a mere 24%.
Track­ing par­tial re­mis­sions, the low dose hit 68% and 72% in the low and high dose groups, on­ly slight­ly changed from the 24 week re­sults. The con­trol arm al­so held steady with a 48% PR rate.
This time, in­vestors seemed hap­py to ac­cept a suc­cess. Au­rinia's shares spiked 65%.
The biotech like­ly breathed a sigh of re­lief in as­sess­ing se­ri­ous ad­verse events, with no new deaths to re­port in ei­ther drug arm and 3 deaths and one ma­lig­nan­cy to cite in the con­trol arm. Last sum­mer an­a­lysts ze­roed in on 13 deaths record­ed in the study – 10 in the low-dose arm, 2 in the high-dose arm and on­ly one in the con­trol group.
Forty per­cent of all the pa­tients in the study were en­rolled in Asia, com­pa­ny ex­ecs re­spond­ed at the time, where most of the deaths oc­curred. The deaths were not re­lat­ed to the drug, they said in the ear­li­er call, and might be at­trib­uted to the kind of treat­ment stan­dards in dai­ly prac­tice in Asia. In their state­ment last Au­gust, the com­pa­ny con­ced­ed that:
The over­all rate of se­ri­ous ad­verse events (SAEs) was high­er in both vo­closporin groups but the na­ture of SAEs is con­sis­tent with high­ly ac­tive LN.
As far as the com­pa­ny is con­cerned now, they've an­swered all the ques­tions they need to set out in a piv­otal Phase III tri­al.
Brad Rovin, di­rec­tor of nephrol­o­gy and vice chair­man of de­search for the De­part­ment of In­ter­nal Med­i­cine at the Ohio State Uni­ver­si­ty Wexn­er Med­ical Cen­ter, had this to say:
"The AU­RA tri­al's long-term re­sults con­vinc­ing­ly demon­strate that the ad­di­tion of vo­closporin to stan­dard-of-care treat­ment is su­pe­ri­or to stan­dard-of-care alone. These da­ta are not on­ly sta­tis­ti­cal­ly sig­nif­i­cant, but clin­i­cal­ly im­por­tant. Twice as many pa­tients giv­en 23.7 mg vo­closporin twice dai­ly achieved a com­plete re­nal re­sponse com­pared to those treat­ed with place­bo. This is an im­pres­sive re­nal re­sponse rate and these re­sults may shift the treat­ment par­a­digm of LN. Based on these en­cour­ag­ing da­ta, I am look­ing for­ward to the Phase III tri­al of vo­closporin in LN."
That Phase III is slat­ed to be­gin next quar­ter, re­gard­less of what the an­a­lysts say next.