Bay­er fires em­ploy­ee who was spot­ted break­ing quar­an­tine in Chi­na
Amid height­ened sen­si­tiv­i­ties around so­cial dis­tanc­ing and in­creas­ing­ly tough re­stric­tions on peo­ple's move­ment in des­per­ate at­tempts to sup­press the spread of Covid-19 around the world, Bay­er's Chi­na di­vi­sion said it has fired an em­ploy­ee af­ter she broke quar­an­tine rules in Bei­jing.
In un­der four months since it first re­port­ed cas­es of mys­te­ri­ous pneu­mo­nia to the WHO, Chi­na has swift­ly re­brand­ed it­self as a safe haven, with im­port­ed cas­es now sur­pass­ing lo­cal trans­mis­sion. So when a video emerged of a woman who ap­peared to be de­fy­ing gov­ern­ment or­ders re­gard­ing dis­ease con­trol, it went vi­ral and drew uni­ver­sal con­dem­na­tion.
Sim­i­lar back­lash was di­rect­ed against a Bio­gen em­ploy­ee who, af­ter de­vel­op­ing symp­toms and al­leged­ly get­ting re­fused test­ing three times, fled with her fam­i­ly to Chi­na, where she test­ed pos­i­tive for Covid-19. The woman, a res­i­dent of Mass­a­chu­setts, had board­ed a plane in Los An­ge­les and hid­den her health con­di­tion from the flight crew.
The woman in this new in­ci­dent had re­port­ed­ly just re­turned from over­seas and was or­dered to quar­an­tine her­self at home for 14 days. In­stead, she went for a run — with­out a mask.
When she re­turned, an un­named per­son be­hind the cam­era (pre­sum­ably a se­cu­ri­ty guard or a dis­ease con­trol of­fi­cer) con­front­ed her at her door. The Bei­jing mu­nic­i­pal gov­ern­ment has des­ig­nat­ed her as a per­son un­der quar­an­tine, he point­ed out, and she's not sup­posed to leave her apart­ment.
"I need to go run­ning. I need to work out. Who's gonna take care of me if I fall sick?" the woman was filmed ar­gu­ing. "You?"
Her dis­mis­sive at­ti­tude — first ask­ing the of­fi­cer to "go get your man­ag­er" then yelling that she was be­ing ha­rassed — en­raged ne­ti­zens on Wei­bo (a Twit­ter equiv­a­lent), who quick­ly ex­posed her as an Aus­tralian Chi­nese and an em­ploy­ee of Bay­er.
The woman was filmed as she was con­front­ed about break­ing quar­an­tine (Wei­bo)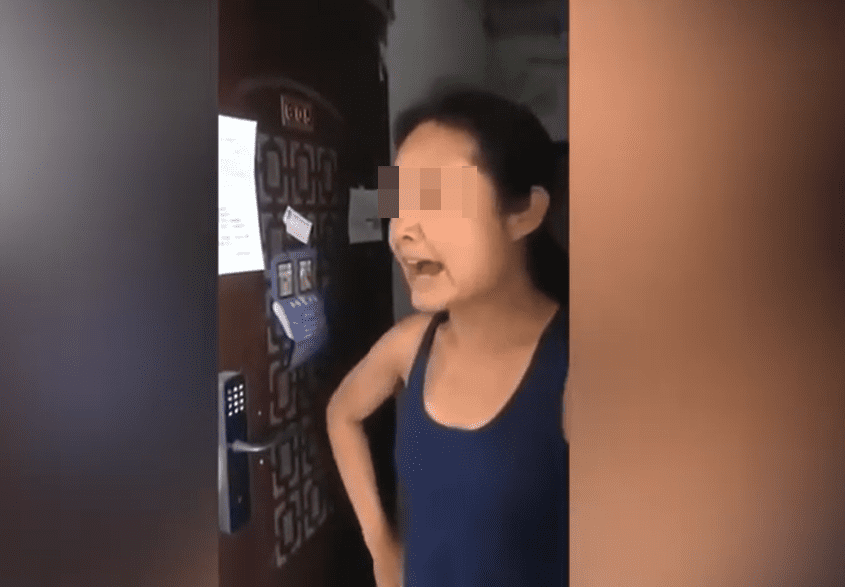 Click on the im­age to see the full-sized ver­sion
With­in hours, the Ger­man phar­ma and chem­i­cal gi­ant con­firmed in a Wei­bo state­ment that she did work for Bay­er — but not any­more. They have fired her, ef­fec­tive im­me­di­ate­ly.
"Bay­er ha­bit­u­al­ly fol­lows the laws and reg­u­la­tions in the coun­tries where we op­er­ate, and firm­ly sup­ports the Chi­nese gov­ern­ment and peo­ple's ac­tions against the coro­n­avirus out­break," they added. "All em­ploy­ees of Bay­er Chi­na should strict­ly fol­low gov­ern­ment poli­cies to com­bat Covid-19."
Un­like the Bio­gen staffer, though, the woman does not seem to be fac­ing any crim­i­nal charges. Word on Wei­bo is that af­ter a talk with com­mu­ni­ty po­lice of­fi­cers, she's in com­pli­ance now and hasn't been seen out­side since then. The af­fair has been a trend­ing top­ic on Wei­bo, reach­ing as high as #7.
In a pre­vi­ous state­ment pro­vid­ed to End­points News, Bio­gen said its em­ploy­ee, iden­ti­fied by her sur­name Li, "made a per­son­al de­ci­sion to trav­el to Chi­na. We are deeply dis­mayed by the sit­u­a­tion as re­port­ed by the me­dia in Chi­na."
So­cial im­age: Chaoyang dis­trict in Bei­jing, where the run-in re­port­ed­ly took place (Shut­ter­stock)
For a look at all End­points News coro­n­avirus sto­ries, check out our spe­cial news chan­nel.