Bay­er gets green light to sell long-act­ing he­mo­phil­ia A ther­a­py as Roche mus­cles in with Hem­li­bra
Adding an­oth­er com­mer­cial prod­uct to its he­mo­phil­ia port­fo­lio, Bay­er has re­ceived FDA ap­proval for its long-act­ing re­com­bi­nant Fac­tor VI­II re­place­ment ther­a­py for he­mo­phil­ia A — giv­ing it a green light for a field that Roche has be­gun to dom­i­nate with Hem­li­bra.
The fre­quen­cy of treat­ment is key here, Bay­er says. Be­ing ap­proved for a step-wise pro­phy­lax­is dos­ing reg­i­men means that pa­tients will start out with twice-week­ly in­fu­sions but can move on to dose every five days, or even more.
Pre­vi­ous Phase III re­sults in­di­cat­ed that the treat­ment, Jivi, of­fered pro­tec­tion to pre­vi­ous­ly treat­ed pa­tients from bleeds even when ad­min­is­tered once every sev­en days.
Bay­er has been look­ing to ri­val key play­ers in the he­mo­phil­ia A mar­ket, which has been dom­i­nat­ed by Shire and now Sanofi, through its ac­qui­si­tion of Biover­a­tiv. Roche, though, has been mak­ing steady gains with Hem­li­bra, which will like­ly soon gain an OK for ex­pand­ed use among pa­tients.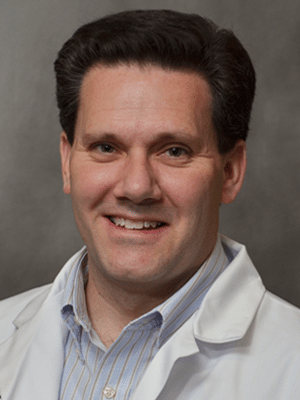 Mark Red­ing
"As a physi­cian who treats he­mo­phil­ia A pa­tients with a range of in­di­vid­u­al­ized needs, Jivi's ap­proved dos­ing al­lows me to ad­just fre­quen­cy based on their bleed episodes to main­tain pro­tec­tion from bleeds, which is a se­ri­ous con­cern among pa­tients," said Mark Red­ing, lead in­ves­ti­ga­tor of the study and med­i­cine fac­ul­ty at the Uni­ver­si­ty of Min­neso­ta. "Jivi is a wel­come op­tion that ad­dress­es a grow­ing pa­tient need to in­te­grate treat­ment with per­son­al lifestyles."
The FDA la­bel al­so cov­ers the use of of Jivi in on-de­mand treat­ment and in surgery set­tings, al­so among pre­vi­ous­ly treat­ment pa­tients aged 12 or old­er.
Bay­er has bagged the ap­proval just a month be­fore Roche is set to find out whether its block­buster drug Hem­li­bra can al­so be used to treat he­mo­phil­ia A pa­tients who haven't de­vel­oped fac­tor VI­II in­hibitors.