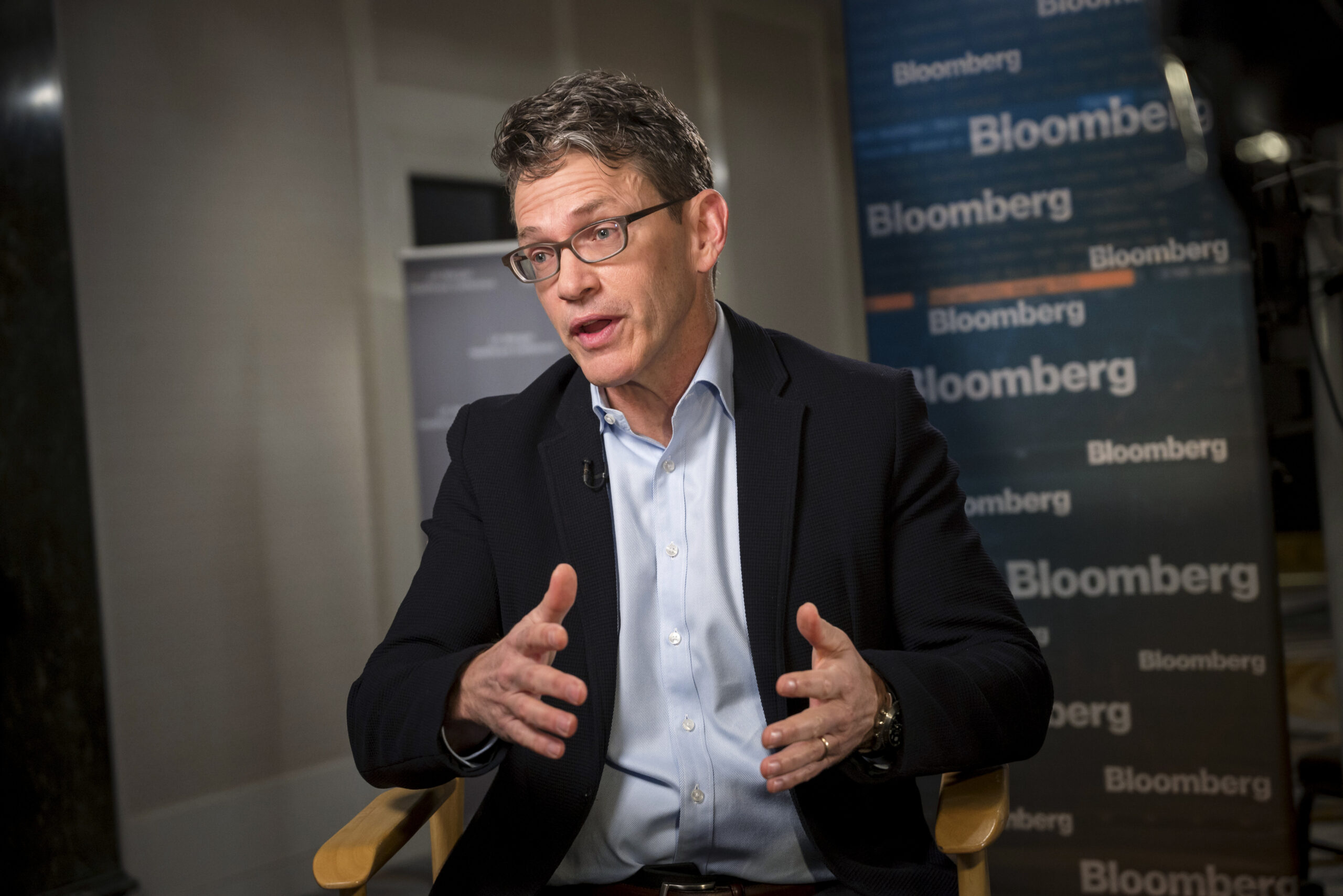 Bill Anderson, incoming Bayer CEO (David Paul Morris/Bloomberg via Getty Images)
Bay­er taps Roche's Bill An­der­son to lead phar­ma gi­ant as CEO
We now know where Roche's ex-phar­ma chief Bill An­der­son is go­ing.
Ger­man phar­ma gi­ant Bay­er an­nounced Wednes­day that An­der­son will be tak­ing on the role as CEO, less than six weeks af­ter An­der­son stepped down from his perch at Roche as head of the group's phar­ma­ceu­ti­cal di­vi­sion.
Roche an­nounced back in De­cem­ber that An­der­son would de­part on Dec. 31 to "pur­sue op­por­tu­ni­ties out­side of Roche." His re­place­ment, Genen­tech vet and Roche's cur­rent head of glob­al prod­uct strat­e­gy, Tere­sa Gra­ham, will start her role in March.
Bay­er said that its su­per­vi­so­ry board ap­point­ed An­der­son to be­come CEO, which will take ef­fect on June 1, join­ing Bay­er's man­age­ment board on April 1. Cur­rent CEO Wern­er Bau­mann, who has worked at Bay­er for the last three-plus decades and helmed the com­pa­ny for the past sev­en years, will be re­tir­ing from the con­glom­er­ate in May.
Bay­er al­so said that An­der­son and Bau­mann will be work­ing close­ly with each oth­er to en­sure a "smooth tran­si­tion" be­fore Bau­mann leaves his post.
An­der­son was elect­ed CEO in a unan­i­mous vote af­ter Bay­er start­ed search­ing for a new CEO some­time in the mid­dle of 2022, per a press re­lease.
An­der­son, who has a back­ground in chem­i­cal en­gi­neer­ing, start­ed out in the biotech world at Bio­gen, mak­ing his way up to VP and gen­er­al man­ag­er of the biotech's neu­rol­o­gy busi­ness unit. Start­ing in 2006, he joined Genen­tech, work­ing up the lad­der be­tween Genen­tech and Roche un­til he be­came CEO of Genen­tech in late 2016.
Af­ter two years in that po­si­tion, he then switched to helm Roche Phar­ma­ceu­ti­cals, suc­ceed­ing cur­rent Gilead CEO Daniel O'Day.
Roche's Phar­ma di­vi­sion is an acad­e­my for CEOs. Pas­cal So­ri­ot, Dan O'Day. Who­ev­er is next will be one too.

— Brad Lon­car (@brad­lon­car) De­cem­ber 10, 2018
Bay­er's su­per­vi­so­ry board chair Nor­bert Winkeljo­hann said in a state­ment that An­der­son "is the ide­al can­di­date to lead Bay­er to­geth­er with the team in­to a new, suc­cess­ful chap­ter at a time of a dis­rup­tive in­no­va­tion cy­cle in bi­ol­o­gy, chem­istry and ar­ti­fi­cial in­tel­li­gence."
An­der­son said in a state­ment Wednes­day that Bay­er's "lead­ing R&D in­vest­ments in agri­cul­ture, med­i­cines and con­sumer health hold the promise for ad­di­tion­al break­throughs."
An­der­son will join Bay­er in the mid­dle of a year pre­vi­ous­ly ex­pect­ed to face the full brunt of in­fla­tion, akin to what Bau­mann said on Bay­er's Q3 earn­ings call last year. While the im­pact of in­fla­tion was not strong­ly felt in the midst of Bay­er's op­er­a­tions last year, he said to "ex­pect the full cost in­fla­tion ef­fects across the val­ue chain to ac­tu­al­ly ma­te­ri­al­ize" in 2023.