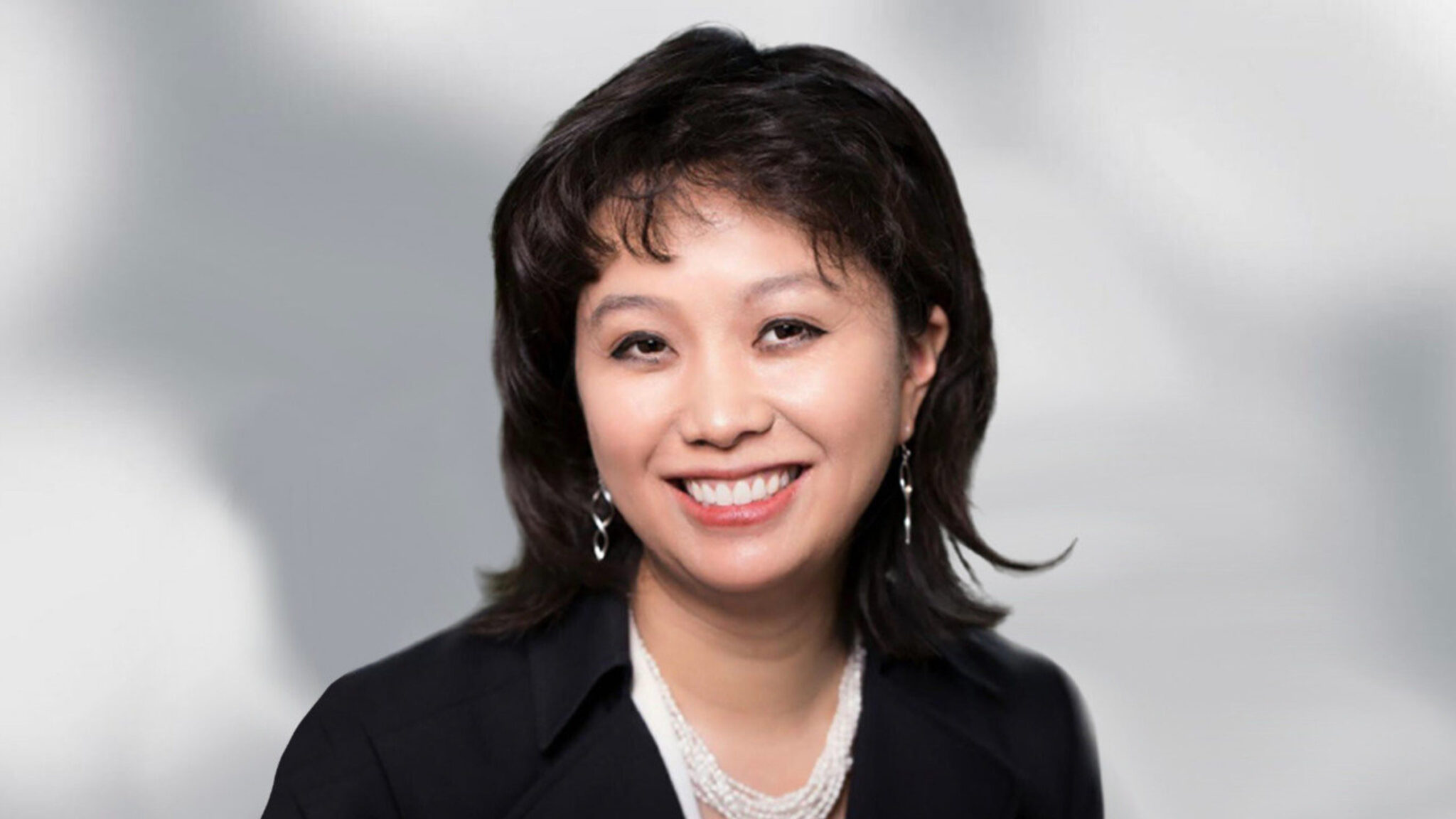 Jane Huang, outgoing hematology CMO at BeiGene
BeiGene's hema­tol­ogy CMO is on her way out amid mar­ket tur­moil
Af­ter six years in the role, BeiGene's hema­tol­ogy CMO has an­nounced her up­com­ing de­par­ture.
The biotech kept it short in an 8-K filed yes­ter­day, but here's what we know: Jane Huang, fea­tured in our Top 20 Women in Bio­phar­ma spe­cial re­port just three months ago, ten­dered her res­ig­na­tion and gave 30 days no­tice on Wednes­day — and she will be no longer work­ing as an em­ploy­ee af­ter April 3. No rea­son was giv­en for her de­par­ture, and there has been no men­tion of who her re­place­ment will be.
Huang came to BeiGene in 2016 af­ter a short run at Ac­er­ta as their VP and head of clin­i­cal de­vel­op­ment. Be­fore Ac­er­ta, she had a 10-year stint at Genen­tech as a med­ical di­rec­tor.
Af­ter Huang of­fi­cial­ly re­signs on April 3rd, she will be a con­sul­tant for BeiGene for a few months un­til No­vem­ber 14. And that might come in handy with the churn­ing of R&D, the light of a his­toric bear mar­ket and what's ex­pect­ed up ahead for its BTK in­hibitor Brukin­sa.
Back in Sep­tem­ber, the FDA ap­proved Brukin­sa for rare blood can­cer Walden­ström's Macroglob­u­line­mia as BeiGene looked at rapid­ly ramp­ing up its US ex­pan­sion plans.
And af­ter show­ing Phase III da­ta in first-line chron­ic lym­pho­cyt­ic leukemia (CLL) or small lym­pho­cyt­ic leukemia (SLL) at ASH back in No­vem­ber, Huang told End­points News that while the com­pa­ny isn't say­ing when it ex­pects to file for reg­u­la­to­ry ap­provals, it's work­ing to get Brukin­sa to pa­tients in "as many coun­tries as pos­si­ble."
BeiGene an­nounced last week that Brukin­sa is now await­ing a PDU­FA date of Oct. 22 for both CLL and SLL in­di­ca­tions.
Huang's de­par­ture is one of the newest de­vel­op­ments hap­pen­ing in many biotech C-suites — with some­what of a small biotech CEO ex­o­dus, in­clud­ing Till­man Gern­gross from Ada­gio, Gem­i­ni Ther­a­peu­tics' CEO Ja­son Meyen­berg, and Deepa Prasad re­signed from trou­bled Alzheimer's play­er vTv Ther­a­peu­tics.