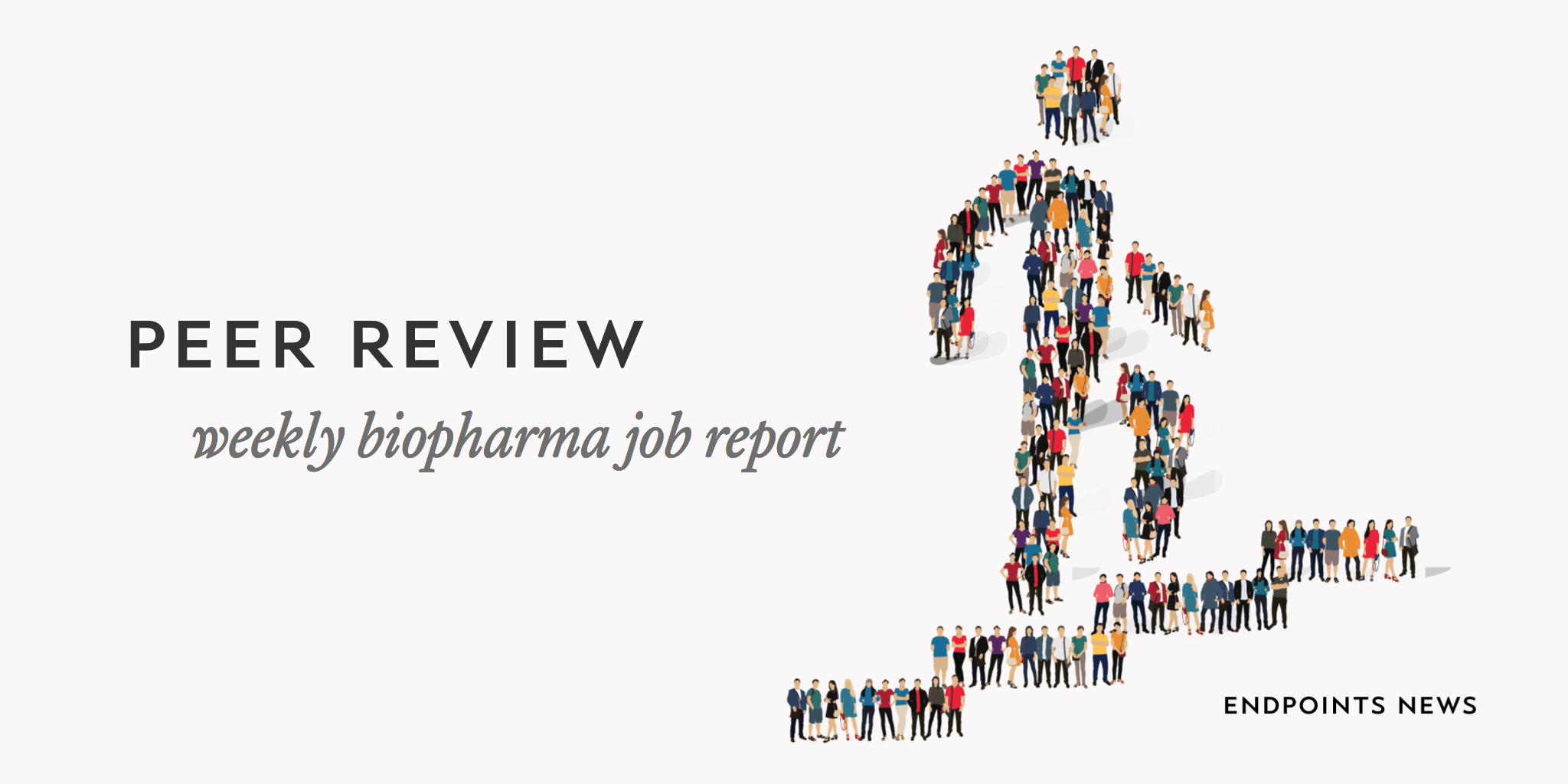 Bel­gian up­start Rewind taps Ian Reynolds as CEO; Robert Fos­ter takes the reins at Con­traVir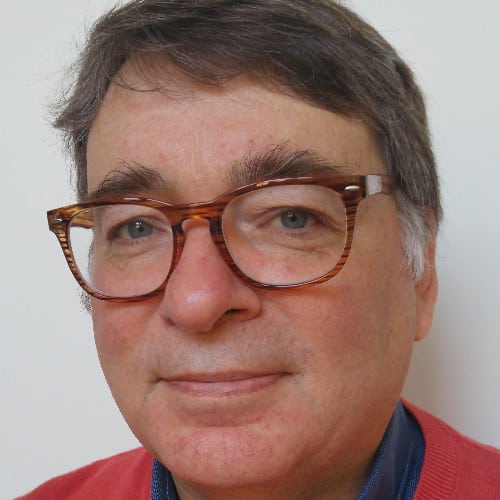 Ian Reynolds
→ With $17 mil­lion of Se­ries A mon­ey in tow, Bel­gian biotech Rewind Ther­a­peu­tics has found a new leader in Ian Reynolds, a "tal­ent­ed drug-hunter" in neu­ro­science who trad­ed a tenured pro­fes­sor­ship for dis­cov­ery roles in bio­phar­ma, most re­cent­ly VP and head of dis­cov­ery re­search at Te­va's US unit. As CEO, Reynolds will lead Rewind to ad­vance treat­ments for myelin-re­lat­ed dis­eases to the clin­ic in close col­lab­o­ra­tion with their founders at KU Leu­ven's Cen­tre for Drug De­sign and Dis­cov­ery and Axxam. Boehringer In­gel­heim and Mer­ck's ven­ture arms are back­ing the com­pa­ny along­side Flem­ish in­vest­ment com­pa­ny PMV.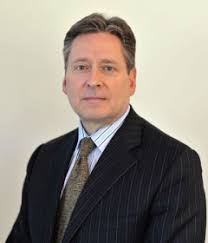 Robert Fos­ter
→ As James Sapirstein steps down from Con­traVir Phar­ma­ceu­ti­cals, sea­soned CEO Robert Fos­ter has once again found him­self at the helm of a biotech — on a tem­po­rary ba­sis. Fos­ter has been serv­ing as CSO since Con­travir merged with Ci­clofil­in Phar­ma, a com­pa­ny he co-found­ed and led, in 2016. His first pri­or­i­ty: to con­duct a full re­view of the pipeline and cor­po­rate strat­e­gy. "There is no ques­tion in my mind that Con­traVir has great sci­ence, as­sets and peo­ple," he said in a state­ment. "How­ev­er, it's al­so clear there is a gap be­tween that and how the in­vest­ment com­mu­ni­ty sees and val­ues the com­pa­ny's po­ten­tial. […] I am in­cred­i­bly en­er­gized by this op­por­tu­ni­ty, and look for­ward to up­dat­ing our stake­hold­ers as we progress."
→ NGM Bio will start its first day as a pub­lic com­pa­ny with new­ly pro­mot­ed ex­ecs at the top. For­mer CFO David Wood­house is tak­ing William Rieflin's place in the CEO of­fice as Rieflin as­sumes the ex­ec­u­tive chair­man role, three years af­ter Wood­house first joined the biotech from Gold­man Sachs. On his side will be COO Aet­na Wun Tromb­ley, who will now dou­ble as the pres­i­dent of the com­pa­ny in light of Jeff Jonker's de­par­ture. NGM Bio has filed for a $75 mil­lion IPO on the promise of its NASH ther­a­py as well as re­search deal with Mer­ck worth up to $450 mil­lion.
→ Jack Mc­Gov­ern has been named in­ter­im CEO at Nov­aBay Phar­ma $NBY, where he will now over­see dai­ly op­er­a­tions in ad­di­tion to his CFO du­ties. His pro­mo­tion frees up his pre­de­ces­sor, Mark Sieczkarek, to scout deals that will beef up the com­pa­ny's com­mer­cial and late-stage oph­thalmic prod­ucts.
→ Jeb Keiper is mov­ing up to the CEO post at Nim­bus. The high-pro­file biotech says Keiper, who joined Nim­bus in 2014 as head of busi­ness de­vel­op­ment, played a big role in forg­ing deals and fi­nanc­ing rounds that brought in $775 mil­lion — in­clud­ing a block­buster $400 mil­lion cash deal with Gilead for its NASH pro­gram. In a state­ment, found­ing CEO Don Nichol­son said he was look­ing for­ward to mov­ing on to the "next en­tre­pre­neur­ial chap­ter of my ca­reer," wish­ing Keiper con­tin­ued suc­cess with his move up. His de­par­ture from the com­pu­ta­tion­al drug dis­cov­ery com­pa­ny comes sev­en months af­ter Rosana Kapeller left her role as found­ing CSO
→ Syn­log­ic's board has de­cid­ed to hand a per­ma­nent pro­mo­tion to Aoife Bren­nan, who's been run­ning the show since Jose Car­los Gutiér­rez-Ramos un­ex­pect­ed­ly de­part­ed back in May. Bren­nan joined the com­pa­ny in 2016 as the chief med­ical of­fi­cer.
→ Al­bert Bourla spent 25 years get­ting to the top at Pfiz­er, and now he'll com­plete the last stride in­to the CEO's of­fice, tak­ing con­trol of one of the world's biggest phar­ma gi­ants. Pfiz­er an­nounced this morn­ing that Bourla would be tak­ing the reins at the com­pa­ny on Jan­u­ary 1, with Ian Read mov­ing from chair­man and CEO to ex­ec­u­tive chair­man. The big move was wide­ly her­ald­ed late last year, when Bourla was tapped to move from the com­pa­ny's In­no­v­a­tive Health group to the new po­si­tion of chief op­er­at­ing of­fi­cer. Read made a se­ries of big changes at the end of his rein — part of a big lega­cy that Bourla will in­her­it, as well as a strat­e­gy he clear­ly in­tends to car­ry on un­der Read's tute­lage at least for awhile.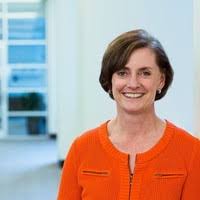 Judy Smythe
→ Sci­ence 37, the vir­tu­al clin­i­cal tri­al com­pa­ny that scored a key Big Phar­ma part­ner­ship with No­var­tis ear­li­er this year, has re­cruit­ed three ex­pe­ri­enced ex­ecs from dif­fer­ent cor­ners of the life sci­ences world. Judy Smythe, a McKesson alum and for­mer pres­i­dent of Web­MD Health Ser­vices, is the new COO; Bar­dia Ak­bari is join­ing as SVP of clin­i­cal op­er­a­tions af­ter more than 15 years at Roche/Genen­tech; and Niv Caviar, a biotech vet­er­an with stints at Al­ler­gan and La Jol­la, as­sumes the CFO po­si­tion af­ter serv­ing as chief ex­ec­u­tive of a med­ical de­vice com­pa­nies for the past four years.
→ We now know where Na­tal­ie Sacks was head­ed af­ter jump­ing ship at Aduro $ADRO.
The chief med­ical of­fi­cer changed hats but kept the same job, join­ing South San Fran­cis­co-based Har­poon Ther­a­peu­tics, which has been work­ing on T cell en­gag­ing ther­a­pies.
Sacks left Aduro ex­act­ly two years af­ter join­ing the biotech. And she left just days ahead of a re­vamp at Aduro that fol­lowed J&J's de­ci­sion to aban­don its long-run­ning pair of part­ner­ships at the com­pa­ny, val­ued at up to $1.2 bil­lion.
Sacks had been in charge of clin­i­cal de­vel­op­ment at Onyx ear­li­er, play­ing a role in the Kypro­lis pro­gram.
→ Hav­ing dealt with drug de­vel­op­ment as both a reg­u­la­tor and an in­vest­ment ad­vi­sor, Ar­mand Bal­boni has tak­en up a more hands-on role as Ap­pili Ther­a­peu­tics' first CSO, tasked with steer­ing its in­fec­tious dis­ease pro­grams through the clin­ic. The Cana­di­an biotech likes both his back­ground in the mil­i­tary and re­cent ex­pe­ri­ence at Bur­ton Bloom, which they ex­pect to trans­late in­to sci­en­tif­ic in­sights for gov­ern­ment and in­dus­try col­lab­o­ra­tions.
→ Dal­las-based Car­dio­Vas­cu­lar Bio­Ther­a­peu­tics has scooped Ori Ben-Yehu­da from Gilead to over­see its full range of pro­tein drug re­search pro­grams — from di­a­bet­ic wounds to erec­tile dys­func­tion — as the new CMO.
→ Inge Lues is re­tir­ing from Pro­bio­drug as her five-year con­tract as chief de­vel­op­ment of­fi­cer comes to an end, pass­ing her R&D re­spon­si­bil­i­ties to Michael Scha­ef­fer, who's just been pro­mot­ed to chief busi­ness of­fi­cer days ago. Scha­ef­fer in­her­its an Alzheimer's dis­ease pro­gram that Lues has led to the edges of a Phase IIb tri­al.
→ Ti­tan Phar­ma has cre­at­ed a new po­si­tion in prepa­ra­tion for the re­launch of its opi­oid ad­dic­tion im­plant, and Mer­ck vet Dane Hall­berg is fill­ing the spot. Be­fore his ap­point­ment as EVP and chief com­mer­cial of­fi­cer, Hall­berg has been con­sult­ing with the com­pa­ny to eval­u­ate the mar­ket and iden­ti­fy the strate­gic po­si­tion for Probuphine.
→ CASI Phar­ma $CASI has re­cruit­ed Big Phar­ma vet Lar­ry Zhang to lead its Chi­na op­er­a­tions in Bei­jing, with a spe­cial fo­cus on com­mer­cial­iza­tion. Zhang was most re­cent­ly VP, head of pub­lic af­fairs and cor­po­rate re­spon­si­bil­i­ty at No­var­tis' Chi­na unit, play­ing a lead role in help­ing the Swiss drug­mak­er adapt to Chi­na's drug ap­proval re­form. That fol­lows a CEO stint at San­doz (Chi­na) as well as ex­ec­u­tive roles with Bay­er and Bax­ter in Asia.
→ Dig­i­tal med de­vel­op­er Click Ther­a­peu­tics has ap­point­ed Avanir vet Ran­dall Kaye as chief med­ical of­fi­cer and Austin Speier as chief strat­e­gy of­fi­cer. Speier, pre­vi­ous­ly VP, emerg­ing tech­nolo­gies, is charged with li­ais­ing with the FDA and oth­er stake­hold­ers to "build out this new ther­a­peu­tic cat­e­go­ry." Click has re­cent­ly closed a $17 mil­lion round led by Sanofi's ven­ture arm and is de­vel­op­ing a phone app de­signed for smok­ing ces­sa­tion.
→ Thomas Davis is fus­ing his ex­per­tise in can­cer vac­cine and cell ther­a­py in his new job as CMO of Geno­cea $GN­CA. As he did in Gade­ta and Celldex, where he held the same role, he will lead clin­i­cal and reg­u­la­to­ry de­vel­op­ment for Geno­cea's neoanti­gen vac­cine and cell ther­a­py pro­grams. The Cam­bridge, MA-based biotech is al­so wel­com­ing Derek Meis­ner, its first-ever gen­er­al coun­sel.
→ Ed­i­tas Med­i­cine $ED­IT has wooed two ex­ecs from high pro­file bio­phar­ma com­pa­nies to help ex­e­cute its vi­sion for broad ap­pli­ca­tions of its gene edit­ing tech­nol­o­gy. SVP of im­muno­genet­ics Richard Mor­gan moves from blue­bird bio, bring­ing ex­pe­ri­ence from the NIH, while Sanofi vet Kate Zhang will be VP of bi­o­log­i­cal de­vel­op­ment.
→ Mari­no Gar­cia is the new SVP of cor­po­rate and busi­ness de­vel­op­ment at Zealand Phar­ma $ZEAL, where he is ex­pect­ed to hit the ground run­ning with his years of ex­pe­ri­ence plan­ning and man­ag­ing cor­po­rate ini­tia­tives.
→ In recog­ni­tion of its grow­ing pres­ence in the Asia mar­ket, Bel­gium's Promethera has pro­mot­ed the gen­er­al man­ag­er of its Japan of­fice to group CFO. Mut­su­ki Takano suc­ceeds Frank Hazevoets.
→ Forty Sev­en has added im­munol­o­gy su­per­star and new­ly mint­ed No­bel lau­re­ate Jim Al­li­son to its ad­vi­so­ry team along with three oth­er heavy­weights from the re­search world: Stan­ford's Ronald Levy, MD An­der­son's Pad­ma­nee Shar­ma, and George­town's Louis Wein­er.