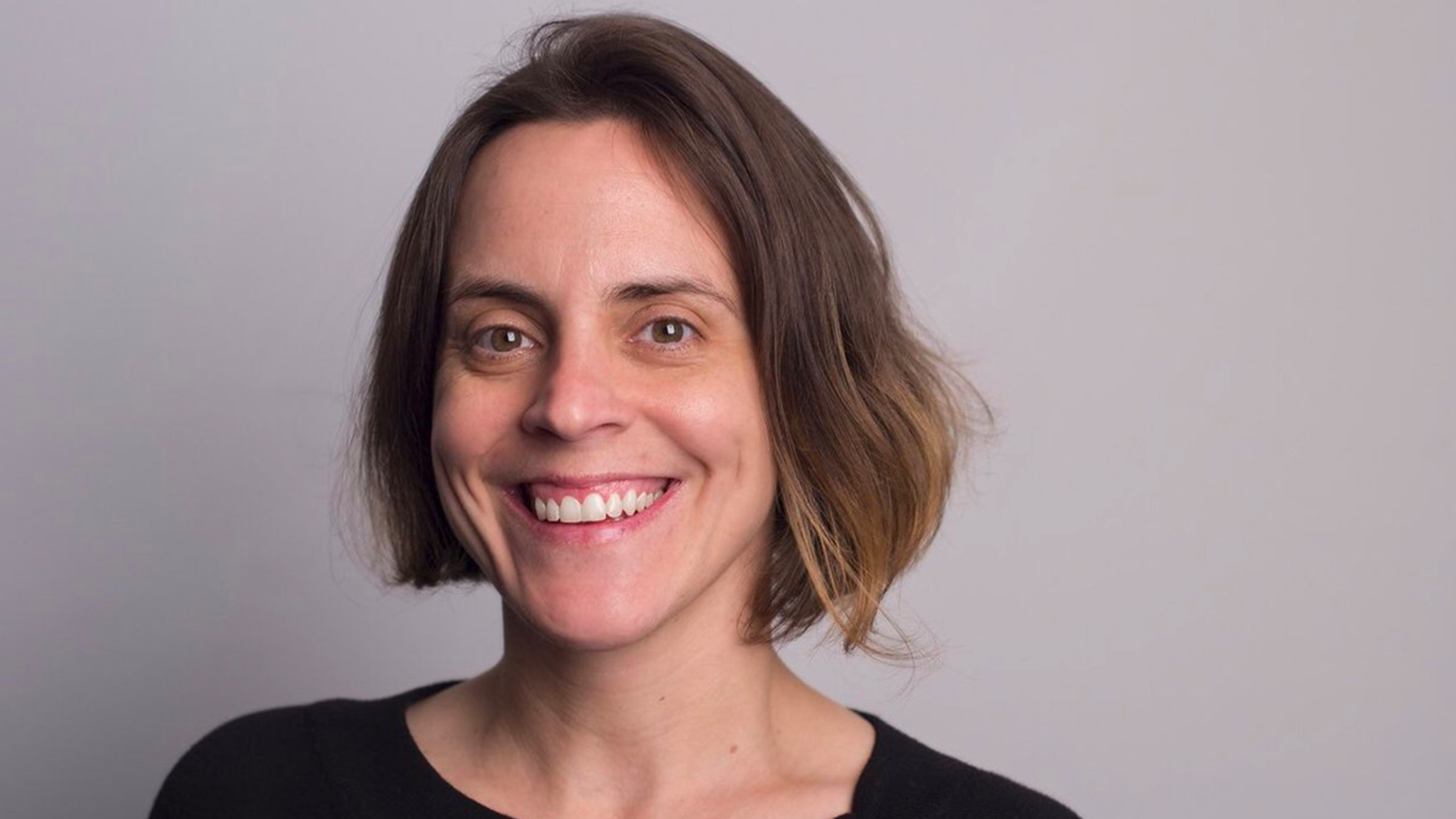 Biden turns to biotech for his in­au­gur­al ARPA-H di­rec­tor
Pres­i­dent Joe Biden ear­ly Mon­day un­veiled his in­tent to ap­point Re­nee We­grzyn, VP of busi­ness de­vel­op­ment at Gink­go Bioworks, as the first di­rec­tor of the Ad­vanced Re­search Pro­jects Agency for Health (ARPA-H), a new NIH-housed agency that looks to fill R&D gaps and go a step fur­ther than the NIH to at­tack riski­er, po­ten­tial­ly more re­ward­ing bio­med­ical in­no­va­tion.
We­grzyn is a prac­ti­cal choice as she's spent time in in­dus­try and at both of the in­sti­tu­tions that in­spired the cre­ation of ARPA-H – the De­fense Ad­vanced Re­search Pro­jects Agency (DARPA) and In­tel­li­gence Ad­vanced Re­search Pro­jects Ac­tiv­i­ty. At DARPA, she re­ceived a ser­vice medal for her work, and pri­or to that, We­grzyn spent sev­en years at Booz Allen Hamil­ton as a tech­ni­cal and strat­e­gy ad­vi­sor to DARPA, and al­most five years as an ad­vi­sor to the Nu­clear Threat Ini­tia­tive.
With ex­pe­ri­ence lead­ing teams de­vel­op­ing gene ther­a­pies, and work­ing on emerg­ing in­fec­tious dis­eases, neu­ro­mod­u­la­tion, and syn­thet­ic bi­ol­o­gy, We­grzyn will join ARPA-H's in­au­gur­al em­ploy­ee, Adam Rus­sell, who's serv­ing as act­ing deputy di­rec­tor.
De­tails of what ex­act­ly ARPA-H will fo­cus on ini­tial­ly have been few and far be­tween, but ac­cord­ing to the Con­gres­sion­al Re­search Ser­vice, the agency will work on tech­nolo­gies "that could have ap­pli­ca­tions across a wide range of dis­eases, rather than fo­cus on spe­cif­ic dis­eases," and avoid ar­eas that are al­ready well-fund­ed by NIH or the pri­vate sec­tor.
But ARPA-H is go­ing to have to fight to grow its bud­get. Biden ini­tial­ly sought $6.5 bil­lion for the new life sci­ence in­cu­ba­tor over three years, but Con­gress has on­ly al­lot­ted $1 bil­lion so far, and while the House has sought $2.75 bil­lion more in next year's bud­get, avail­able un­til Sept. 30, 2025, the Sen­ate has on­ly sought an­oth­er $1 bil­lion.
A cloud of dis­agree­ment al­so has emerged be­tween those who want it to be housed in but in­de­pen­dent from NIH (the cur­rent ad­min­is­tra­tion), and those that want it to be en­tire­ly in­de­pen­dent (Rep. An­na Es­hoo's House bill passed this sum­mer and made clear that ARPA-H should be in­de­pen­dent).
A month ear­li­er, Sec­re­tary Xavier Be­cer­ra for­mal­ly an­nounced the es­tab­lish­ment of ARPA-H as an in­de­pen­dent en­ti­ty with­in the NIH, as HHS had pre­vi­ous­ly stip­u­lat­ed that "NIH may not sub­ject ARPA-H to NIH poli­cies."
Lat­er to­day, on the 6oth an­niver­sary of Pres­i­dent John F. Kennedy's Moon­shot speech, We­grzyn will join Biden at the John F. Kennedy Pres­i­den­tial Li­brary in Boston as he dis­cuss­es his vi­sion for "end­ing can­cer as we know it."
The ad­di­tion of We­grzyn is al­so an­oth­er top fe­male sci­en­tist ap­point­ment by Biden, as he's re­cent­ly nom­i­nat­ed Arati Prab­hakar to serve as the next di­rec­tor of the Of­fice of Sci­ence and Tech­nol­o­gy Pol­i­cy (OSTP), which is a Sen­ate-con­firmed po­si­tion, to re­place the Broad In­sti­tute's Er­ic Lan­der, who left OSTP af­ter de­mean­ing his col­leagues. Biden al­so named Alon­dra Nel­son as OSTP's Deputy Di­rec­tor for Sci­ence and So­ci­ety in Feb­ru­ary.