Big Phar­ma an­a­lyst Tim An­der­son drops off the radar at Bern­stein, head­ed to a new re­search home
Bern­stein's long­time Big Phar­ma an­a­lyst Tim An­der­son is head­ed to a new re­search firm that's been at­tract­ing some at­ten­tion re­cent­ly.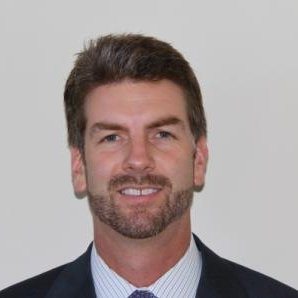 Tim An­der­son
An­der­son left Bern­stein re­cent­ly and is head­ed to Wolfe Re­search, where he will be­gin in Sep­tem­ber. The web­site cites their cov­er­age of "about 36 sub-sec­tors through 15 se­nior re­search an­a­lysts," along with a 2016 and 2017 win as a top 15 group — by In­sti­tu­tion­al In­vestor.
The scut­tle­butt around the an­a­lyst com­mu­ni­ty is that Wolfe now wants to build the next Bern­stein. And An­der­son tells me via LinkedIn that he's look­ing for­ward to the move, not­ing:
Yes, I am mov­ing on. Fun­da­men­tals are tough on the sell-side, but the place I am go­ing to (Wolfe Re­search) has man­aged to find it­self in the sweet spot where they are gain­ing share, and are able to grow the busi­ness at a time when many oth­ers oth­ers are hav­ing to con­tract. Good to be in growth mode! I will not of­fi­cial­ly emerge at Wolfe un­til late Sep­tem­ber.
Of all the Big Phar­ma an­a­lysts, An­der­son al­ways seemed to most rel­ish the deep dive re­port in­to the com­pa­nies he cov­ered. And he had re­mark­able ac­cess, re­cent­ly sit­ting down re­cent­ly with Roche CEO Sev­erin Schwan and re­view­ing the com­pa­ny's R&D strat­e­gy, along with the pos­si­ble in­te­gra­tion of pRED and gRED ("over my dead body").
A long­time ob­serv­er of Mer­ck, An­der­son has al­so pro­vid­ed some sig­nif­i­cant cheer­lead­ing for their Keytru­da pipeline, not­ing its ad­van­tages over Bris­tol-My­ers Squibb which re­cent­ly shoved Mer­ck in­to the fron­trun­ner po­si­tion in terms of over­all rev­enue — as well as over­all sur­vival.