Big Phar­ma VC firms put $11M in seed funds be­hind can­cer start­up with bold vi­sion
The ven­ture arms of three Big Phar­mas have jumped in to seed a Swiss can­cer start­up with a bold twist on tar­get­ed ther­a­py that, the founders say, could have ef­fects on vir­tu­al­ly every type of can­cer.
No­var­tis Ven­tures, Pfiz­er Ven­tures and Mer­ck's M Ven­tures, along with Omega and LSP, have seed­ed FoRx Ther­a­peu­tics with €10 mil­lion ($11 mil­lion). The biotech, found­ed by syn­thet­ic bi­ol­o­gy pi­o­neer Thanos Ha­la­zonetis, will look to tar­get and dis­rupt a DNA re­pair mech­a­nism he dis­cov­ered sev­er­al years ago and that, he said, al­most all can­cers re­ly on to pro­lif­er­ate.
"This is a fea­ture of al­most all can­cers," Ha­la­zonetis told End­points News. "Nor­mal cells are not af­fect­ed."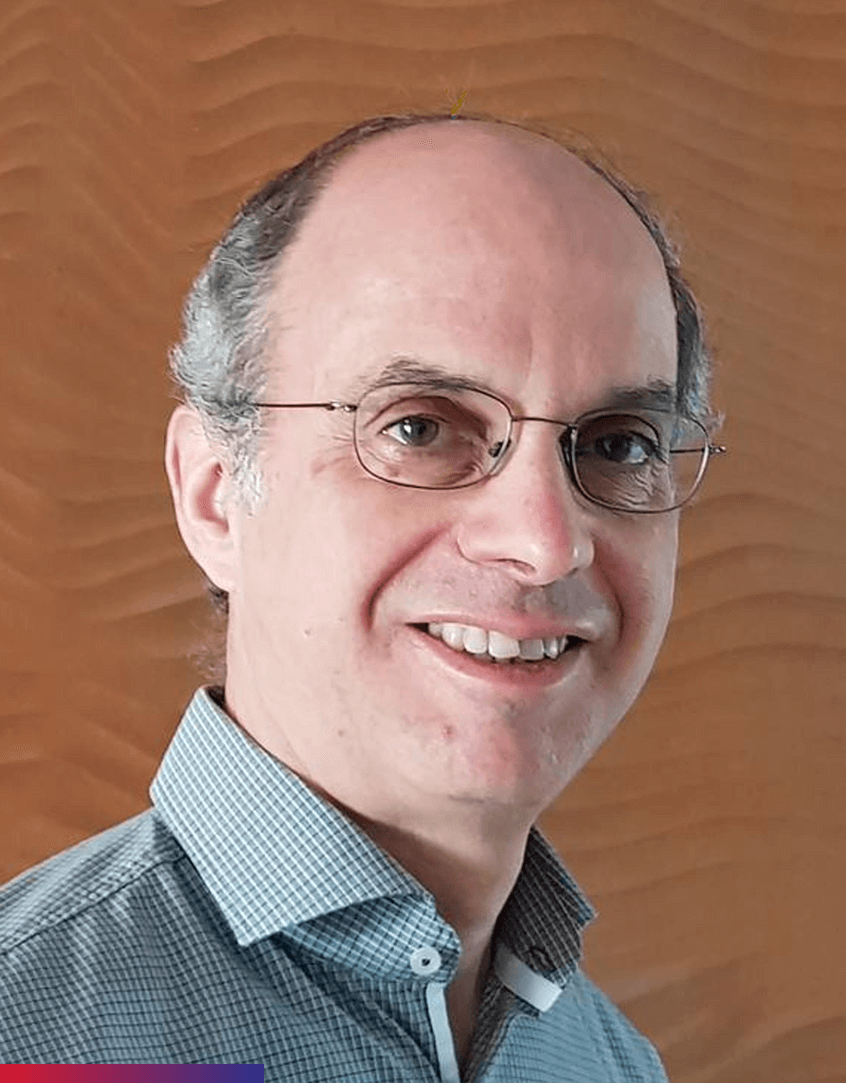 Thanos Ha­la­zonetis
The com­pa­ny re­lies on a con­cept known as syn­thet­ic lethal­i­ty. Gen­er­al­ly, that refers to when a par­tic­u­lar mu­ta­tion helps gives rise to can­cer but al­so makes that can­cer re­liant on cer­tain process­es that nor­mal cells don't re­ly on. The most fa­mous ex­am­ple is PARP in­hibitor. Pa­tients with mu­ta­tions in a DNA re­pair en­zyme called BR­CA1 or BR­CA2 are prone to can­cer. Be­cause those can­cer cells, though, are miss­ing one func­tion­ing DNA re­pair en­zyme, they be­come re­liant on a dif­fer­ent one, called PARP, to prop­er­ly repli­cate.
New biotechs, such as Third Rock Ven­ture's Tan­go Ther­a­peu­tics, are us­ing tech­nol­o­gy like CRISPR screens to find new pairs of genes that are sim­i­lar­ly linked.
FoRx, though, is go­ing af­ter a path­way they say vir­tu­al­ly all can­cer cells re­ly on, called the break-in­duced repli­ca­tion path­way. Ba­si­cal­ly, nor­mal healthy cells be­gin DNA repli­ca­tion at pre­cise points on the dou­ble he­lix. Can­cers with onco­genes, though, in their rush to prop­a­gate as fast as pos­si­ble, start at the wrong point. Strands that be­gin copy­ing them­selves at the wrong point even­tu­al­ly bump up against the rest of the tran­scrip­tion­al ma­chin­ery, col­li­sions that in­ter­fere with their abil­i­ty to copy.
"It's like some­one try­ing to run too fast and they trip and fall down," Ha­la­zonetis said.
Can­cer cells can sur­vive this, though, be­cause all cells have pro­teins to fix the dam­age wrought when DNA re­pairs at the wrong start­ing point. FoRx plans to block those pro­teins. Ha­la­zonetis said this should kill can­cer cells but should have lit­tle ef­fect on healthy cells, who rarely need to use this method of re­pair­ing their DNA.
"As far as we know, there are no oth­er biotechs fo­cus­ing on this," Vin­cent Os­sipow, a part­ner at Omega and a FoRx board mem­ber, told End­points.
Os­sipow com­pared this in­vest­ment to Omega's past ef­forts to get in on the ground floor of new can­cer re­search, in­clud­ing with bis­pe­cif­ic an­ti­bod­ies and on­colyt­ic virus­es.
Ha­la­zonetis first pub­lished on the dis­cov­ery of the path­way in Na­ture in 2005, and fur­ther on how it works and might be drugged in 2014 in Sci­ence, and again in Na­ture in 2018. Be­cause the path­way is used by vir­tu­al­ly all can­cers, Ha­la­zonetis sug­gest­ed that it should not lead to the re­sis­tance most oth­er tar­get­ed can­cer ther­a­pies even­tu­al­ly give rise to.
The spe­cif­ic com­pounds the FoRx might use, though, re­main un­der wraps. They hope to bounce a tar­get in the next 18-24 months and be in the clin­ic 12-18 months af­ter that. They will go first af­ter can­cers that lack good tar­get­ed op­tions, such as colon can­cer, with the goal of be­com­ing lead­ers in syn­thet­ic lethal­i­ty.
"It's a hot but not yet crowd­ed land­scape," Therese Maria Liecht­en­stein of M Ven­tures told End­points. "Thanos is a pi­o­neer."