No­vavax shares are rout­ed af­ter its big PhI­II RSV vac­cine tri­al flops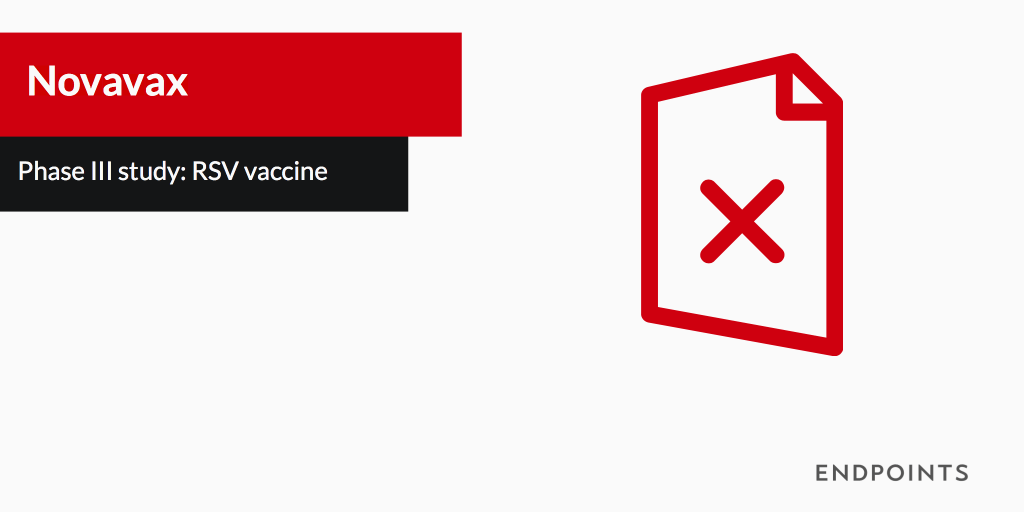 ---
No­vavax $NVAX says that its big Phase III study of its RSV vac­cine failed bad­ly among old­er sub­jects, flop­ping on the pri­ma­ry as well as sec­ondary out­comes and leav­ing the biotech strug­gling to ex­plain how it fell short here.
The com­pa­ny re­cruit­ed 11,856 peo­ple over the age of 60 for this study, look­ing for clear ev­i­dence to sup­port a claim that the vac­cine could sig­nif­i­cant­ly pre­vent RSV-as­so­ci­at­ed low­er res­pi­ra­to­ry tract dis­ease – the pri­ma­ry goal – or at least in­ci­dents of all symp­to­matic res­pi­ra­to­ry dis­ease due to RSV. It didn't work.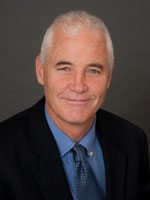 Gre­go­ry Glenn, No­vavax
Shares of No­vavax were crushed by the news, plung­ing 83% and wip­ing out the bulk of its $2.2 bil­lion mar­ket cap.
Com­pa­ny ex­ecs spec­u­lat­ed that the fail­ure may have been re­lat­ed to a par­tic­u­lar­ly mild RSV sea­son. They al­so stressed that they don't have any plans to drop the RSV vac­cine at this stage.
R&D chief Gre­go­ry Glenn said:
"His­tor­i­cal­ly, an­nu­al sea­son­al RSV ARD at­tack rates be­tween 3% and 7% have been ob­served in old­er adults. In our Phase 2 tri­al, we ob­served an RSV ARD at­tack rate of 4.9% and an RSV msLRTD at­tack rate of 1.8%. In con­trast, we ob­served an RSV ARD at­tack rate of 2.0% and an msLRTD at­tack rate of 0.4% in our Phase 3 tri­al."
Glenn, though, was singing a com­plete­ly dif­fer­ent tune on May 4, when he said that the RSV sea­son was play­ing out as ex­pect­ed. RSV gen­er­al­ly tracks the flu sea­son, be­gin­ning in the fall and wind­ing up by the time he had this to say on the Q1 call with an­a­lysts:
With re­spect to this year's at­tack rate, we will con­tin­ue to close­ly mon­i­tor sev­er­al dif­fer­ent RSV sur­veil­lance sys­tems for the 2015-2016 sea­sons. Un­like in­fluen­za, the in­ten­si­ty of the an­nu­al na­tion­al RSV sea­son can be rel­a­tive­ly con­sis­tent year-in and year-out. And to­day, this RSV sea­son has re­mained con­sis­tent with pre­vi­ous years. Based on da­ta pro­vide RSVAlert and CDC's Na­tion­al Res­pi­ra­to­ry and En­teric Virus Sur­veil­lance Sys­tem, the per­cent of RSV pos­i­tive tests is gen­er­al­ly con­sis­tent with the 2014-2015 sea­son and the pri­or five years. This gives us ad­di­tion­al con­fi­dence that we will have [ph] enough events to eval­u­ate the ef­fi­ca­cy of our vac­cine in this pop­u­la­tion over this sea­son.
Gaithers­burg, MD-based No­vavax was on a roll last year with this pro­gram, pick­ing up an $89 mil­lion grant from the Gates Foun­da­tion and launch­ing a sep­a­rate Phase III at the end of the year to see if the vac­cine would work among in­fants through a ma­ter­nal vac­ci­na­tion. The biotech re­port­ed pos­i­tive Phase II da­ta in that group a year ago, along with the big grant for its nanopar­ti­cle tech.
RSV re­search goes back 60 years, but at­tempts to de­vel­op an ef­fec­tive vac­cine have been in­ef­fec­tive so far, leav­ing a big un­met med­ical need and, as yet, noth­ing to stop it.
.@adamfeuer­stein @megtir­rell Guess what $NVAX R&D chief had to say about the RSV at­tack rate 4 months ago? pic.twit­ter.com/ik­sq9JqG­Pz

— Ja­cob Pli­eth (@Ja­cob­Pli­eth) Sep­tem­ber 16, 2016