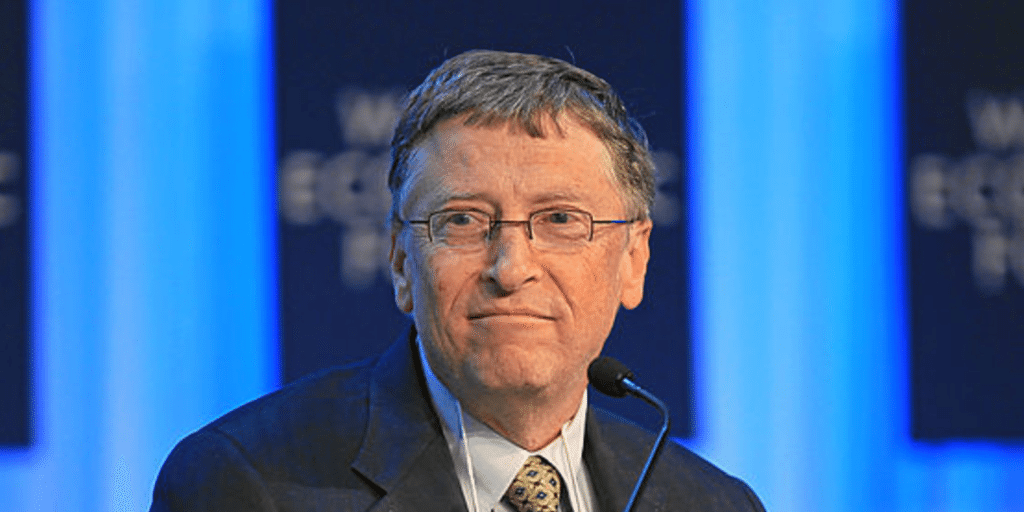 Bill Gates has a $100M and a 5-point strat­e­gy to end 15 years of fail­ure in Alzheimer's R&D
Bill Gates is go­ing af­ter Alzheimer's.
The soft­ware bil­lion­aire is in­vest­ing $50 mil­lion of his own mon­ey — not from the Gates Foun­da­tion — in­to the in­dus­try/gov­ern­ment backed De­men­tia Dis­cov­ery Fund, which set out a cou­ple of years ago to back some trans­la­tion­al work on new ap­proach­es to the dis­ease. And he tells Reuters that he's ear­marked $50 mil­lion more to back new com­pa­nies on his own that have the po­ten­tial to tack­le some fresh ap­proach­es to a dis­ease that has de­feat­ed vir­tu­al­ly every­thing thrown at it in the last 15 years.
Most of the big Phase II­Is have looked to elim­i­nate two pos­si­ble caus­es of Alzheimer's — amy­loid be­ta and tau — in a crude at­tempt to bend the curve of the dis­ease. But all the piv­otal work by Eli Lil­ly, J&J, Mer­ck and oth­ers has failed bad­ly over the years.
Gates wants to go in some new di­rec­tions.
In an in-depth blog post dis­cussing his in­vest­ment in the fund, which is man­aged by SV Life Sci­ences, Gates out­lined his own 5-part strat­e­gy to tak­ing a fresh ap­proach. His thoughts:
We are woe­ful­ly ig­no­rant of how this dis­ease de­vel­ops and what may be dri­ving it. Why are blacks and Lati­nos more like­ly to de­vel­op Alzheimer's? No one knows. So it's time to go back and do the ba­sic re­search to study caus­es and bi­ol­o­gy.
Let's de­vel­op a re­li­able way — per­haps a blood test — to di­ag­nose Alzheimer's ear­li­er. The on­ly sure-fire way to do it now is through an au­top­sy, which has some ob­vi­ous lim­i­ta­tions in terms of mount­ing clin­i­cal stud­ies.
Wouldn't it be great if tau and amy­loid be­ta worked as a tar­get? (Gates is noth­ing if not sup­port­ive.) Yes, but he wants to fund some new ideas.
"If we could de­vel­op a process to pre-qual­i­fy par­tic­i­pants and cre­ate ef­fi­cient reg­istries," Gates writes, "we could start new tri­als more quick­ly."
Com­pile all the da­ta out there in one plat­form and let re­searchers ex­plore it for new clues to de­vel­op­ing drugs and di­ag­nos­tics. Not sur­pris­ing­ly for the Mi­crosoft founder, that's Gates' sweet spot and where he might fo­cus much of his at­ten­tion.
"My back­ground at Mi­crosoft and my (Gates) Foun­da­tion back­ground say to me that a da­ta-dri­ven con­tri­bu­tion might be an area where I can help add some val­ue," he told Reuters.
Gates is in it for the long haul. He ex­pects it could quite like­ly be a decade or more be­fore some­thing sub­stan­tial comes out of this all. And as a re­sult it makes more sense to in­vest his own mon­ey rather than the foun­da­tion's. He notes:
I'm mak­ing this in­vest­ment on my own, not through the foun­da­tion. The first Alzheimer's treat­ments might not come to fruition for an­oth­er decade or more, and they will be very ex­pen­sive at first. Once that day comes, our foun­da­tion might look at how we can ex­pand ac­cess in poor coun­tries.
Bill Gates has one of those leg­endary tech rep­u­ta­tions all biotechs love to be as­so­ci­at­ed with. And Gates-backed biotechs have that ex­tra lus­ter that opens doors, rais­es cash and gets the at­ten­tion of the ma­jor play­ers. The Alzheimer's R&D groups he will back over the com­ing years have a lot more to gain than his mon­ey.
---
Im­age: Bill Gates. WEC