Billing it­self as the first AI biotech to launch hu­man tri­als, Re­cur­sion adds $121M C round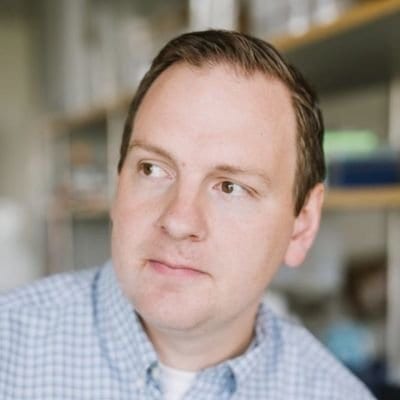 Chris Gib­son
Billing it­self as the first AI biotech with pro­grams in the clin­ic, Salt Lake City-based Re­cur­sion now has a $121 mil­lion bankroll to start gath­er­ing hu­man da­ta to see if it's on the right track.
"We're try­ing to build this dis­cov­ery en­gine," Re­cur­sion CEO Chris Gib­son tells me ahead of the C round news. "We now have the first two pro­grams in the clin­ic." And that, he adds, qual­i­fies as a first for any AI es­tab­lish­ment "that ac­tu­al­ly have some­thing in the clin­ic."
Well, maybe.
While a buzzy AI field is billed by many as the next big tech wave bound to in­flu­ence the iden­ti­fi­ca­tion and de­vel­op­ment of new drugs, tap­ping in­to a grow­ing moun­tain of da­ta to find clues on where and how to look for new drugs, Re­cur­sion's two lead pro­grams fit more in line with long-es­tab­lished drug de­vel­op­ment norms.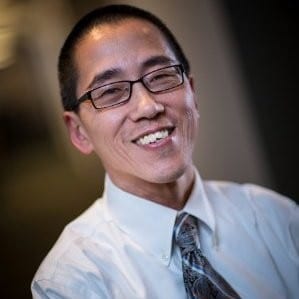 Dean Li
Gib­son read­i­ly con­cedes that one of his 2 clin­i­cal stage drugs, REC-994 for cere­bral cav­ernous mal­for­ma­tion, came out of the lab of co-founder Dean Li, now head of trans­la­tion­al re­search at Mer­ck. REC-2282 for neu­rofi­bro­mato­sis type 2 was in-li­censed from Ohio State some months ago, af­ter a failed Arno sim­ply hand­ed it back to the uni­ver­si­ty fol­low­ing their de­ci­sion to liq­ui­date. It's not hard to find the drug via Google, and the ear­li­er work done in neu­rofi­bro­mato­sis in 2011.
That may not be a clas­sic AI/ma­chine learn­ing play, says Gib­son, but it does re­flect the com­pa­ny's abil­i­ty when it comes to what he calls "da­ta ar­bi­trage."
"Most of the in­dus­try has thought of AI dis­cov­ery, mak­ing some chem­i­cal struc­ture," says the CEO. "We don't need to know the tar­get; we use our plat­form to find ap­pli­ca­tions that peo­ple wouldn't ex­pect."
And he says he's built a work­force of 152 — mas­sive by start­up stan­dards — to cre­ate a plat­form that does com­ply more close­ly with what we've come to ex­pect in an AI/ML biotech.
Says Gib­son: "Now that the com­pa­ny has grown we are now do­ing com­pu­ta­tion­al chem­istry."
Gib­son is quick to tout the high­lights of the biotech's fast growth; from the rapid ad­di­tion of new staffers, their 100,000-square-foot fa­cil­i­ty in a con­vert­ed Dick's Sport­ing Goods fa­cil­i­ty in down­town Salt Lake City and an op­tion from Take­da on can­di­dates for 2 rare dis­eases.
The new mon­ey in the C round an­nounced to­day comes from a host of non­tra­di­tion­al biotech in­vestors. Bail­lie Gif­ford's Scot­tish Mort­gage In­vest­ment Trust led the round, with In­ter­moun­tain Ven­tures, Re­gents of the Uni­ver­si­ty of Min­neso­ta, Texas Tech Uni­ver­si­ty Sys­tem, and se­lect an­gel in­vestors com­ing in for the first time. All pri­or in­sti­tu­tion­al in­vestors par­tic­i­pat­ed, in­clud­ing Lux Cap­i­tal, Da­ta Col­lec­tive, Mubadala Ven­tures, Two Sig­ma Ven­tures, Ob­vi­ous Ven­tures, Fe­li­cis Ven­tures, Epic Ven­tures, Men­lo Ven­tures, AME Cloud Ven­tures, and CRV.
So­cial im­age: In­tel­li­gent Health AI via Youtube