Bil­lion­aire Be­zos, Arch car­ry a torch for ag­ing R&D, back $116M mega-round for Uni­ty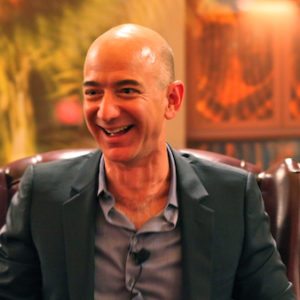 Jeff Be­zos
Ag­ing R&D is get­ting a big boost to­day.
Jeff Be­zos, Arch and oth­er in­vestors drawn to the field have put to­geth­er a $116 mil­lion mega-round to back Uni­ty Biotech­nol­o­gy, which is look­ing to make the leap in­to the clin­ic with new drugs that can se­lec­tive­ly sweep away senes­cent cells that clut­ter our bod­ies as we age.
Uni­ty is al­so get­ting a new CEO. Kei­th Leonard, who had run Kythera un­til Al­ler­gan $AGN bought it out late last year for $2.1 bil­lion, is tak­ing the helm as the found­ing chief Ned David steps in­to the pres­i­dent's job, with a spe­cial fo­cus on build­ing the plat­form.
Uni­ty was ini­tial­ly bankrolled by Bob Nelsen at Arch, who al­so helped or­ches­trate the mega-mon­ey that went in­to Juno Ther­a­peu­tics $JUNO and its pi­o­neer­ing CAR-T pro­grams.
Bil­lion­aire ne­ti­zen Be­zos was al­so drawn in­to that biotech ef­fort, which is now grap­pling with a set­back for its lead pro­gram. The rest of the Uni­ty syn­di­cate is made up of Bail­lie Gif­ford, Fi­deli­ty Man­age­ment and Re­search Com­pa­ny, Part­ner Fund Man­age­ment, Ven­rock and ex­ist­ing in­vestors WuXi Phar­maT­e­ch and Mayo Clin­ic Ven­tures.
The big idea be­hind Uni­ty re­volves around the com­plex de­vel­op­ment of new drugs that can achieve a sim­ple goal: re­duc­ing spe­cif­ic "senes­cent cells." That's been done in mice, and now the com­pa­ny pro­pos­es to make the mon­u­men­tal jump in­to hu­mans, where there's al­so a clear un­der­stand­ing that not all senes­cent cells are ad­vanc­ing the ag­ing process.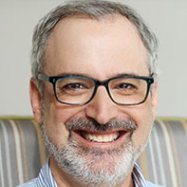 Jamie Danan­berg, Uni­ty
To fur­ther il­lus­trate the field's promise, the com­pa­ny has pub­lished a new pa­per demon­strat­ing how clear­ing these cells can in­hib­it the growth of ath­er­o­scle­rot­ic plaque, re­duce in­flam­ma­tion and change high-risk le­sions in­to sta­ble low-risk le­sions. That's a very prac­ti­cal ini­tial ap­proach to a field that hopes to one day ex­pand the av­er­age per­son's time hori­zon on earth to in­clude more than 100 good years of life.
"This new­ly pub­lished work adds to the grow­ing body of ev­i­dence sup­port­ing the role of cel­lu­lar senes­cence in ag­ing and demon­strates that the se­lec­tive elim­i­na­tion of senes­cent cells is a promis­ing ther­a­peu­tic par­a­digm to treat dis­eases of ag­ing and ex­tend healthspan," said Jamie Danan­berg, Uni­ty's chief med­ical of­fi­cer in a state­ment. "We be­lieve that we have line of sight to slow, halt, or even re­verse nu­mer­ous dis­eases of ag­ing, and we look for­ward to start­ing clin­i­cal tri­als with our first drug can­di­dates in the near fu­ture."
Uni­ty has emerged as one of the most promi­nent ex­am­ples of a new breed of biotech fo­cused on ag­ing R&D. Its suc­cess will like­ly help spur more in­vest­ments, even though the field is years away from any­thing like a late-stage pro­gram in im­prov­ing our life spans. The oth­er most promi­nent ex­am­ple is Google start­up Cal­i­co, which has been qui­et­ly putting to­geth­er teams and tech­nolo­gies un­der the guid­ing hands of Art Levin­son and R&D chief Hal Bar­ron.