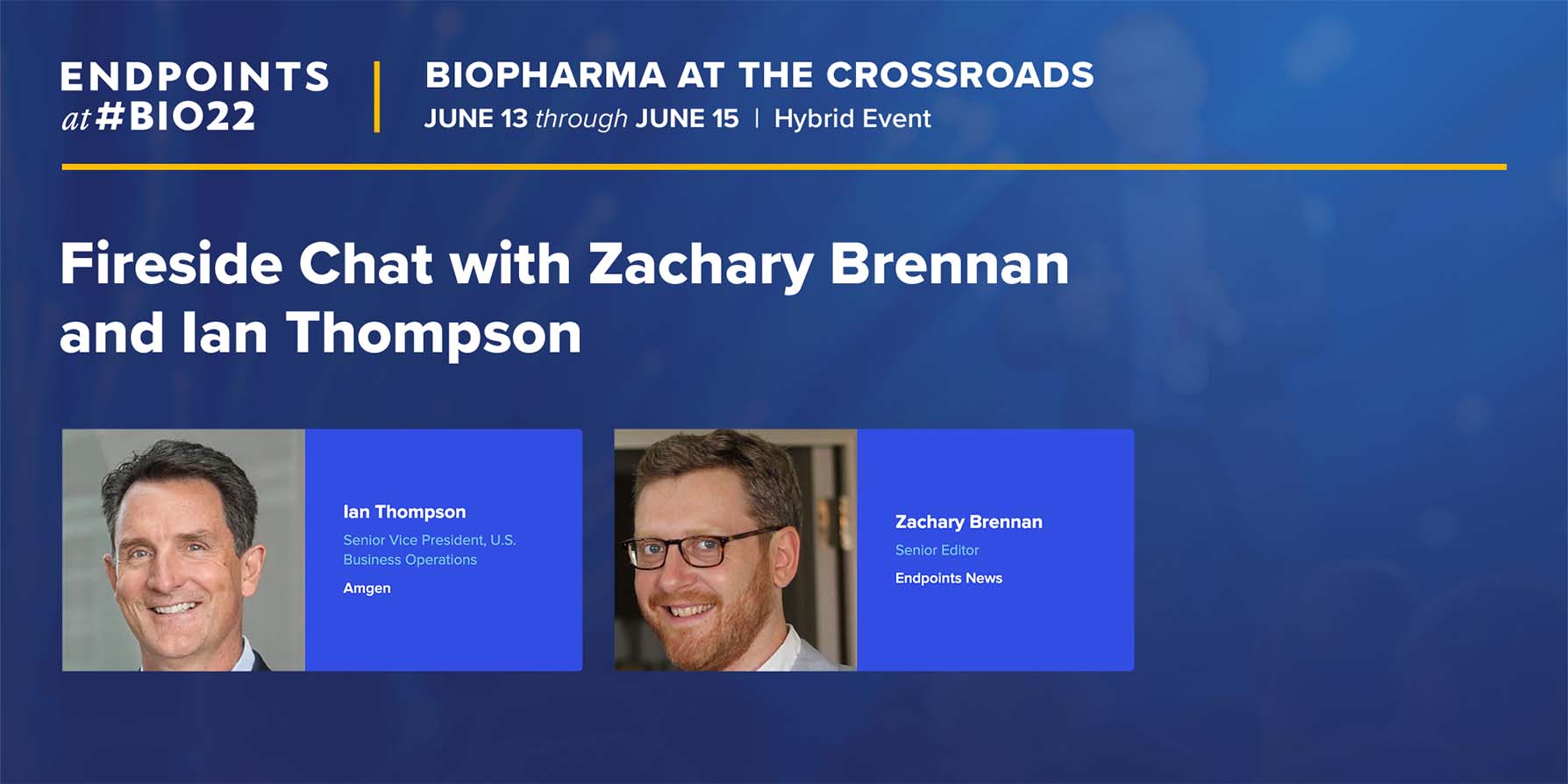 #BIO22: Fire­side chat with Zachary Bren­nan and Ian Thomp­son
Zachary Brennan:
Hello, and welcome to today's Fireside Chat. I'm Zachary Brennan, senior editor at Endpoints News and with me today is Ian Thompson, senior vice president of Amgen.
Today we'll be discussing the evolution of the US biosimilar space, which has seen not only a slow start when we compare to our European counterparts, but also long delays between when certain biosimilars win approval and when they actually launch in the US market. So, first off I wanted to start by welcoming Ian and I also wanted to hear his take on how he's seen the momentum building around the biosimilar industry in recent years, and maybe why he thinks that is the case that has been building more in recent years.
Premium subscription required
Unlock this article along with other benefits by subscribing to one of our paid plans.