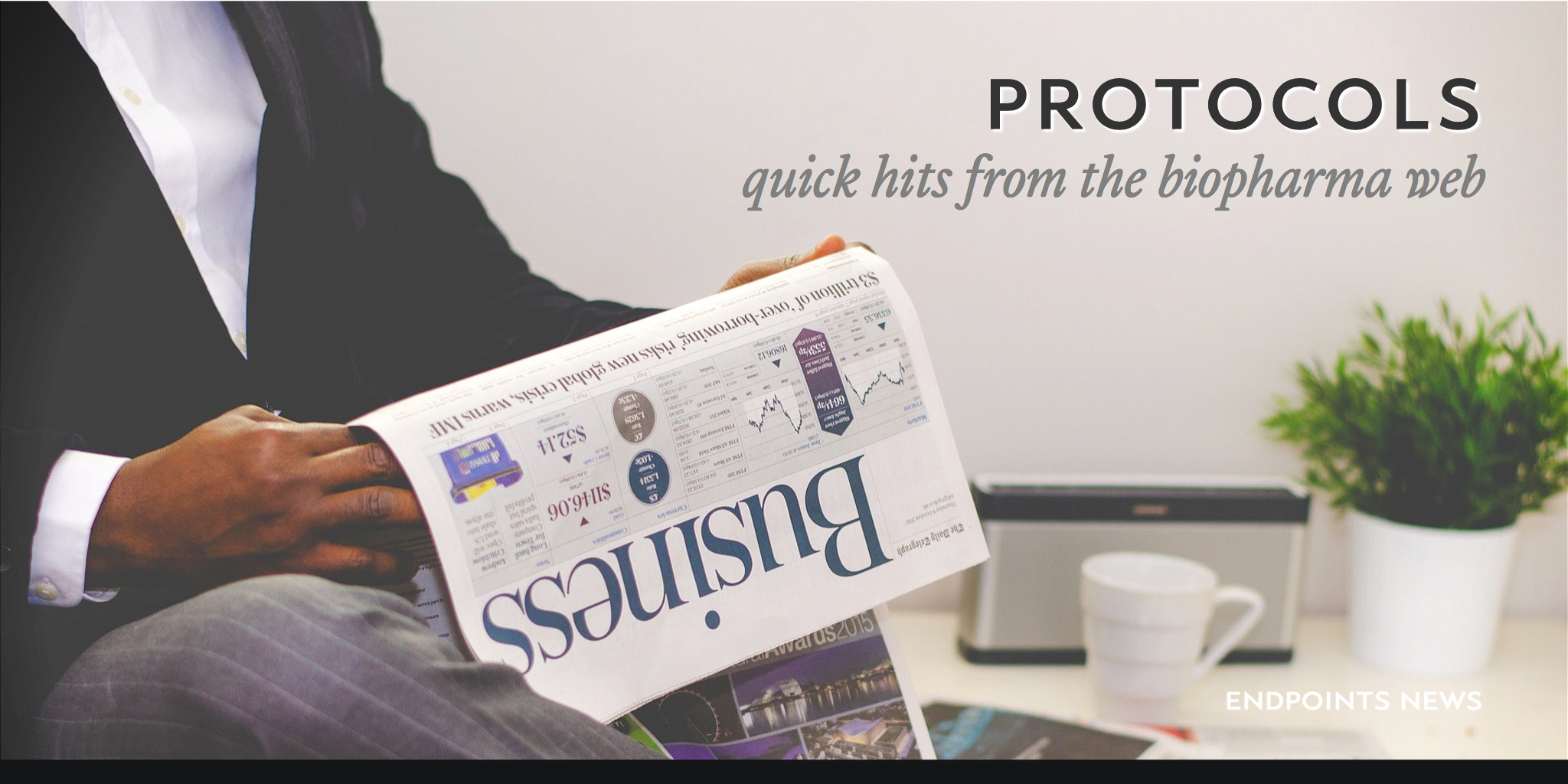 Bio­gen bags an AAV gene ther­a­py pro­gram from Mass­a­chu­setts Eye and Ear; Biotechs raised $1B-plus in lat­est round of fol­low-ons
→ Bio­gen has picked up a new, pre­clin­i­cal gene ther­a­py pro­gram from Mass­a­chu­setts Eye and Ear for in­her­it­ed reti­nal de­gen­er­a­tion due to mu­ta­tions in the PRPF31 gene, among the most com­mon caus­es for au­to­so­mal dom­i­nant re­tini­tis pig­men­tosa. They're build­ing on the work of Har­vard's Er­ic Pierce. "The treat­ment of IRDs with high­ly ef­fec­tive AAV-based gene ther­a­pies is core to Bio­gen's oph­thal­mol­o­gy strat­e­gy," said Chris Hen­der­son, the re­search head at Bio­gen. "This agree­ment un­der­scores our com­mit­ment to that strat­e­gy and builds off of our ac­qui­si­tion of Night­star Ther­a­peu­tics in 2019 and our ac­tive clin­i­cal tri­als of gene ther­a­pies for dif­fer­ent ge­net­ic forms of IRD."
→ Sarep­ta has inked a col­lab­o­ra­tion with Hansa to de­vel­op their ex­per­i­men­tal drug im­li­fi­dase as a pre-treat­ment for their gene ther­a­pies. The drug is in­tend­ed for use in pa­tients who have neu­tral­iz­ing an­ti­bod­ies that would pre­vent gene ther­a­pies for Duchenne mus­cu­lar dy­s­tro­phy and Limb-gir­dle mus­cu­lar dy­s­tro­phy from work­ing. Hansa gets a $10 mil­lion up­front and up to $397.5 mil­lion in mile­stones.
→ It's been rain­ing mon­ey on Wall Street — at least when it comes to drug de­vel­op­ers. CRISPR Ther­a­peu­tics $CR­SP and Ac­celeron each raised a whop­ping $450 mil­lion this week af­ter pric­ing fol­low-on of­fer­ings. CRISPR priced 6,428,572 com­mon shares at a pub­lic of­fer­ing price of $70.00 per share, while Ac­celeron $XL­RN auc­tioned off 4,864,864 shares of com­mon stock at a price to the pub­lic of $92.50 per share.
→ The transat­lantic biotech play­er Immat­ics has com­plet­ed its flip on­to Nas­daq through the Arya Sci­ences Ac­qui­si­tion Corp. The can­cer drug biotech will trade as $IMTX af­ter it raised $253 mil­lion in the process. The SPAC was set up by Per­cep­tive Ad­vi­sors.
→ Seat­tle-based Ne­oleukin Ther­a­peu­tics, mean­while, raised $76.2 mil­lion $NLTX for its work on pro­tein ther­a­peu­tics.