Bio­gen boasts PhII win in lu­pus — will any­one turn their head from Alzheimer's to no­tice?
As the gaze on ad­u­canum­ab in­ten­si­fies in the runup to Bio­gen's hot­ly-an­tic­i­pat­ed da­ta pre­sen­ta­tion at an Alzheimer's con­fer­ence this week, the biotech is of­fer­ing some re­lief in the form of pos­i­tive Phase II re­sults for a lu­pus drug.
Dubbed BI­IB059, the lit­tle known an­ti­body de­liv­ered clean hits on the pri­ma­ry end­points for both parts of the study, in­volv­ing pa­tients with cu­ta­neous lu­pus ery­the­mato­sus and sys­temic lu­pus ery­the­mato­sus, re­spec­tive­ly.
The re­sults are en­cour­ag­ing and add a third di­men­sion to the Bio­gen sto­ry out­side of Tec­fidera IP and the Alzheimer's pro­gram, wrote Ever­core ISI an­a­lyst Umer Raf­fat in a note ti­tled "sleep­er hits":
The MOA is broad­ly sim­i­lar to AZN an­i­frol­um­ab (AZN is an IFN block­er … BI­IB is NOT a di­rect IFN block­er – di­rect­ed against BD­CA2) – which re­cent­ly worked in Ph 3 TULIP-2 tri­al.
Un­like As­traZeneca's TULIP-2, where ef­fi­ca­cy was re­port­ed in terms of re­spon­ders per­cent­age (per­cent­age of pa­tients who had a 50% re­duc­tion in the CLASI score), in the LILAC study Bio­gen mea­sured the re­duc­tions in CLASI on three dos­es of the drug.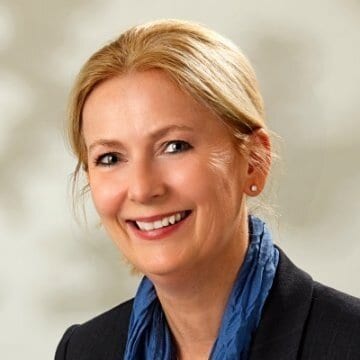 Nathalie Franchi­mont
In the CLE por­tion, BI­IB059 in­duced re­duc­tions in dis­ease area and sever­i­ty by at least 40%: the 50mg group ex­pe­ri­enced re­duc­tions of 40.9% (p=0.008), the 150mg group 48% (p=0.001) and the 450mg group 40.9% (p=0.008). The place­bo arm saw an av­er­age 14.5% im­prove­ment on the score, which mea­sures skin dis­ease ac­tiv­i­ty.
As for SLE, the to­tal num­ber of ten­der or swollen joints, a com­mon symp­tom, was the proxy for ef­fi­ca­cy. All 132 SLE pa­tients en­rolled in the tri­al were giv­en ei­ther a 450mg dose or place­bo, and the treat­ment dif­fer­ence at week 24 was -3.4 (p-0.037).
Whether lim­it­ed to the skin (CLE) or sys­temic (SLE), lu­pus has no­to­ri­ous­ly de­feat­ed mul­ti­ple at­tempts at a vi­able treat­ment. Bio­gen has run in­to a wall with a late-stage an­ti-CD40L drug part­nered with UCB, and a few years ago scrapped sev­er­al oth­er R&D projects in the area in­clud­ing a ther­a­py tar­get­ing the TWEAK im­mune cell.
Back in 2016 Bio­gen was spot­ted sneak­ing a Bru­ton's ty­ro­sine ki­nase in­hibitor in­to the clin­ic as a po­ten­tial treat­ment for SLE. That Phase I study has been com­plet­ed, but BI­IB068 is now nowhere to be seen in Bio­gen's pipeline and its sta­tus is un­clear.
De­spite the con­fi­dence boost that the topline num­bers in­ject, though, Evan Seiger­man of Cred­it Su­isse said Bio­gen still has a lot to prove, from over­com­ing chal­lenges with di­ag­no­sis and vari­able clin­i­cal fea­tures to safe­ty.
"No sub­stan­tial in­for­ma­tion was pro­vid­ed re­gard­ing safe­ty (re­port­ed­ly will be pre­sent­ed at fu­ture med­ical meet­ing)," he not­ed. "We await more de­tails over safe­ty, giv­en that high­er dos­es demon­strat­ed bet­ter ef­fi­ca­cy while on­ly the 450mg dose was sta­tis­ti­cal­ly sig­nif­i­cant for SLE. Fur­ther­more, the large spread be­tween 150mg and 450mg could po­ten­tial­ly lead to in­creased safe­ty sig­nals."
BI­IB059 is de­signed to tar­get blood den­drit­ic cell anti­gen 2, or BD­CA2, a re­cep­tor ex­pressed on a sub­set of im­mune cells known as plas­ma­cy­toid den­drit­ic cells. The sub­cu­ta­neous in­jec­tion, the the­o­ry goes, can block the cells' pro­duc­tion of in­flam­ma­to­ry cy­tokines such as type-I IFN, there­by blunt­ing the au­toim­mune at­tack on pa­tients.
Nathalie Franchi­mont, VP in charge of the lu­pus and mul­ti­ple scle­ro­sis unit, hoped "these re­sults sup­port Bio­gen's goal of con­tin­u­ing to build a mul­ti-fran­chise port­fo­lio." But the tiny move­ment in Bio­gen's stock price $BI­IB sug­gest­ed in­vestors are not quite ready to buy in.