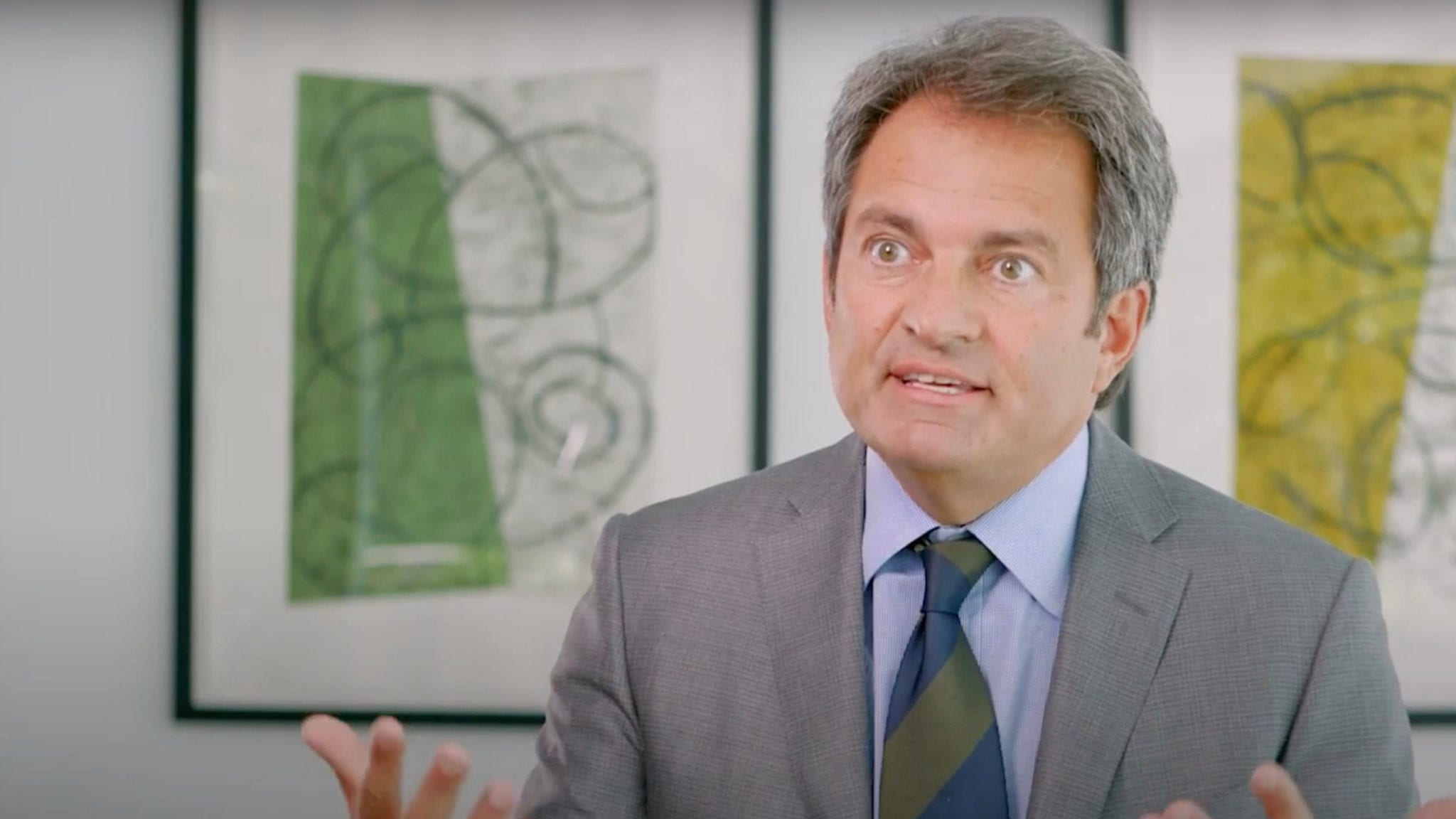 Michel Vounatsos, Biogen CEO (Biogen via YouTube)
Bio­gen CEO Vounatsos, board and top ex­ecs for­mal­ly agreed to keep the breakup civ­il
If the pleas­antries ex­changed to­day be­tween the Bio­gen board and CEO Michel Vounatsos looked a bit in­tri­cate­ly script­ed to you, even by cor­po­rate PR stan­dards, their 10Q filed with the SEC of­fers a pos­si­ble glimpse as to why.
It ex­plains just how metic­u­lous they've been to avoid any un­pleas­antries dur­ing his long good­bye as the com­pa­ny hunts a suc­ces­sor.
Ac­cord­ing to a let­ter filed with the 10Q, the two par­ties came to an agree­ment re­gard­ing the stock Vounatsos gets next Feb­ru­ary dur­ing their vest­ing date. Much of the stock will be giv­en on a pro-rat­ed ba­sis now, based on how much time he ful­filled by the time he leaves — rather than lose the shares due to his de­par­ture ahead of the vest­ing date.
To read Endpoints News become a free subscriber
Unlock this article instantly, along with access to limited free monthly articles and our suite of newsletters