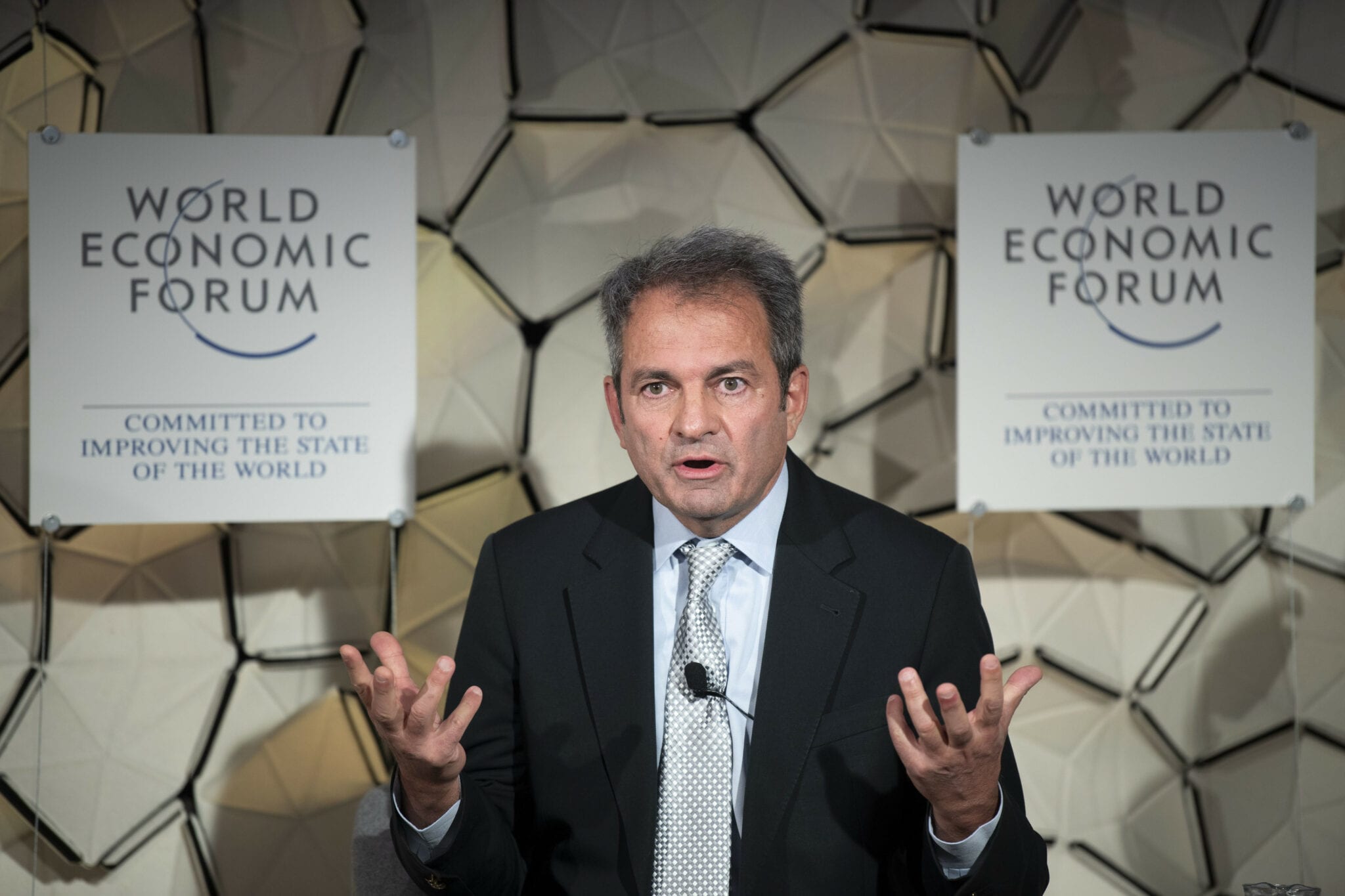 Michel Vounatsos, Biogen CEO (Credit: World Economic Forum/Valeriano Di Domenico)
Bio­gen de­fends slow roll­out of new Alzheimer's drug, crit­i­cizes neg­a­tive me­dia at­ten­tion
As Bio­gen ex­ecs be­moaned the neg­a­tive me­dia cov­er­age around Aduhelm's ap­proval a month ago, the biotech isn't gain­ing much trac­tion yet in us­ing its new drug, large­ly due to a lack of in­sur­ance cov­er­age, ac­cord­ing to an earn­ings call Thurs­day.
Man­age­ment in­di­cat­ed that of the near­ly 900 sites that were prepped and ready fol­low­ing Aduhelm's ap­proval, 325 of those, or about 35%, have com­plet­ed a pos­i­tive phar­ma­cy and ther­a­peu­tics (P&T) re­view or won't re­quire one. The re­view is a step some hos­pi­tals or health sys­tems take pri­or to us­ing a new drug. Some ma­jor sites, how­ev­er, have said they won't par­tic­i­pate.
Bio­gen's top re­search chief Al San­drock al­so said on the call that he wel­comed a for­mal re­view in­to the in­ter­ac­tions be­tween FDA and Bio­gen, as "a bet­ter un­der­stand­ing is good for every­one in­volved." He al­so of­fered an open let­ter on Thurs­day to "cor­rect some of the mis­in­for­ma­tion" around the ap­proval. For in­stance, San­drock took is­sue with the idea that ad­u­canum­ab's tri­al re­sults are "post hoc," al­though the com­pa­ny did stop the tri­als due to fu­til­i­ty. He al­so stressed that the ac­cel­er­at­ed ap­proval path­way, while not­ing that col­lab­o­ra­tion be­tween in­dus­try and reg­u­la­to­ry agen­cies is com­mon, ap­pro­pri­ate and ben­e­fi­cial.
A for­mer se­nior FDA of­fi­cial told End­points that any dis­cus­sion at a con­fer­ence be­tween agency of­fi­cials and a com­pa­ny on an ap­pli­ca­tion's de­tails or tim­ing, is im­prop­er and should not hap­pen. Both STAT News and NYT al­so con­firmed sep­a­rate­ly that FDA's neu­ro­science head Bil­ly Dunn met pri­vate­ly at a con­fer­ence to dis­cuss Aduhelm's ap­pli­ca­tion.
San­drock al­so seemed to blame the con­tro­ver­sy around the Aduhelm ap­proval on neg­a­tive me­dia at­ten­tion. Jay Ol­son, a re­search an­a­lyst at Op­pen­heimer, opened the call's ques­tion­ing with one about all of the "neg­a­tive me­dia" cov­er­age, which CEO Michel Vounatsos thanked him for ask­ing and said he agreed with.
Vounatsos said he does ex­pect re­gion­al Medicare MAC/Ad­van­tage plans will pro­vide cov­er­age while Medicare's NCD re­view is on­go­ing. But the NCD will over­ride any of those lo­cal Medicare plan de­ci­sions that are in­sti­tut­ed pri­or to the NCD, said Al­isha Alaimo, pres­i­dent of Bio­gen's US or­ga­ni­za­tion. That NCD de­ci­sion from CMS isn't ex­pect­ed for an­oth­er 9 months.
But, ac­cord­ing to one Bio­gen em­ploy­ee, that re­gion­al cov­er­age has not hap­pened yet, and com­mer­cial in­sur­ers have been hes­i­tant to cov­er the new drug. The com­pa­ny said it brought in $2 mil­lion in quar­ter­ly Aduhelm sales, but Vounatsos said to as­sume that a "big chunk" of that $2 mil­lion is in­ven­to­ry and does not re­veal how many pa­tients have been treat­ed.
Bio­gen ex­pects "mod­est" sales in 2021 but did not pro­vide any fi­nan­cial es­ti­mates.
"It's still ear­ly days," Vounatsos said. "Over­all, it's a bit slow­er than what we as­sumed, but we're mak­ing progress."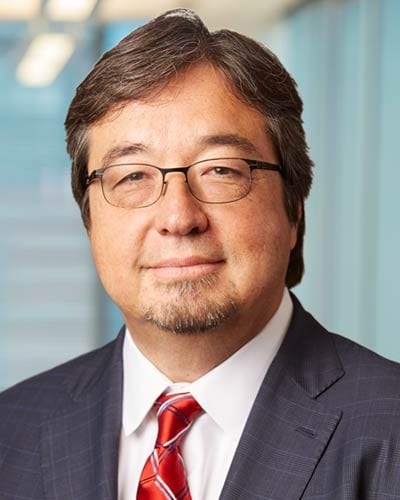 Al San­drock
Alaimo said Bio­gen is mak­ing every ef­fort to get in front of these lo­cal Medicare de­ci­sion mak­ers and there's a "high lev­el of in­ter­est" in Bio­gen's pro­gram where it pays for a test that can iden­ti­fy be­ta amy­loid in po­ten­tial pa­tients.
She not­ed that al­though no in­sur­ers have come out with a cov­er­age pol­i­cy yet, so there are no man­dates on find­ing amy­loid be­ta yet, "that's the ex­pec­ta­tion." There are sev­er­al ar­eas of the coun­try where ac­cess to amy­loid PET is not avail­able, she said, not­ing that Bio­gen has re­quest­ed PET and CSF tests, but the com­pa­ny is work­ing on gain­ing PET re­im­burse­ment through CMS.
Vounatsos al­so promised that Bio­gen will pub­lish its Phase III tri­al re­sults for Aduhelm in a peer-re­viewed jour­nal. Those da­ta are im­por­tant as some ex­perts are now rais­ing ques­tions about what the FDA re­leased along­side the ac­cel­er­at­ed ap­proval, and as three ad­comm mem­bers have now re­signed from the FDA pan­el.