Bio­gen scut­tles a Tysabri pro­gram af­ter the drug fails stroke test, thin­ning the pipeline
Bio­gen's hopes of ex­pand­ing its fran­chise for Tysabri (na­tal­izum­ab) by break­ing in­to is­chemic stroke just flopped, leav­ing the big biotech with one less pro­gram in an al­ready thin pipeline.
In­ves­ti­ga­tors for Bio­gen $BI­IB say that the drug failed the pri­ma­ry and sec­ondary end­points in a Phase IIb tri­al, of­fer­ing con­vinc­ing da­ta that the drug would not work for this in­di­ca­tion. The hard da­ta will be held back for a sci­en­tif­ic con­fer­ence.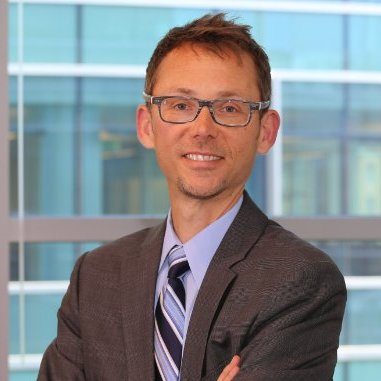 Michael Ehlers, Bio­gen
Bio­gen's plans for the is­chemic stroke field are now lim­it­ed to a Phase III ready BI­IB093, which tack­les SUR1-TRPM4 chan­nels, hit­ting a path­way in­volved in brain swelling, or cere­bral ede­ma. The drug — picked up for $120 mil­lion last May — is be­ing stud­ied for large hemi­spher­ic in­farc­tion, a se­vere form of is­chemic stroke.
Elim­i­nat­ing the pro­gram will on­ly height­en pres­sure on Bio­gen to do some­thing dra­mat­ic on the deal front. The neu­ro­sciences com­pa­ny has done a few deals un­der new CEO Michel Vounatsos, but not of a size to sat­is­fy an­a­lysts fret­ting over a pipeline dom­i­nat­ed by risky Alzheimer's drugs. Jef­feries' Michael Yee em­pha­sized that point this morn­ing.
While to­day's an­nounce­ment of the fail­ure of the Phase IIB Tysabri stroke tri­al is dis­ap­point­ing, we re­main long-term pos­i­tive and be­lieve the Phase III Alzheimer's tri­al can work but the com­pa­ny needs more bal­anced pro­grams in be­tween as it is lev­ered too much to­wards Alzheimer's.
Bio­gen R&D chief Michael Ehlers not­ed:
"While we are dis­ap­point­ed with the AC­TION 2 study re­sults, we have fur­thered our knowl­edge of the dis­ease and will con­tin­ue to pur­sue in­no­v­a­tive ap­proach­es in this area, in­clud­ing BI­IB093 (in­tra­venous gliben­clamide) for pre­ven­tion and treat­ment of ede­ma in large hemi­spher­ic in­farc­tion, one of the most se­vere types of stroke."