Bio­gen to pay $1.25B to de-risk a Tec­fidera patent bat­tle, and For­ward Phar­ma's shares rock­et up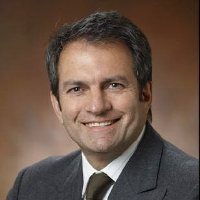 Michel Vounatsos, Bio­gen
Bio­gen will pay For­ward Phar­ma $1.25 bil­lion in cash to help sat­is­fy the Dan­ish biotech's claims that its flag­ship mul­ti­ple scle­ro­sis drug Tec­fidera in­ter­fered with its patents.
The pricey set­tle­ment comes in ex­change for a li­cense agree­ment on the tech­nol­o­gy used in the 480 mg dai­ly dose, which was at the cen­ter of the IP dis­pute. And if For­ward wins their in­ter­fer­ence case be­fore the Patent Tri­al and Ap­peal Board, Bio­gen has agreed to pay a roy­al­ty on sales.
For­ward Phar­ma's shares $FWP sky­rock­et­ed 63% on the news.
If For­ward goes ahead and wins the dis­pute, Bio­gen will pay 1% roy­al­ties if it winds up shar­ing the mar­ket with a co-ex­clu­sive li­cense. That fig­ure ris­es to 10% on an ex­clu­sive li­cense from 2021 to 2028. And the rev­enue stream for ex­clu­sive sta­tus jumps to 20% on Jan­u­ary 1, 2029.
Bri­an Abra­hams at Jef­feries at­tend­ed the hear­ing at the end of No­vem­ber, and came away think­ing that Bio­gen had been ex­posed to the tough­est line of ques­tion­ing. Kyle Bass's group has been ham­mer­ing away at the Tec­fidera patents as well. And Bio­gen ev­i­dent­ly was per­suad­ed that it was bet­ter to set­tle for a sig­nif­i­cant sum now rather than take its chances with a ma­jor set­back.
From the an­a­lysts' per­spec­tive, Bio­gen's deal has some re­al up­side for the Big Biotech, pro­tect­ing it from Bass's as­sault and any oth­er patent chal­lenge that comes along.
For Bio­gen, the pay­out comes as Tec­fidera sales have be­gun to wane, putting ex­treme pres­sure on the com­pa­ny to do some­thing dra­mat­ic to en­hance its pipeline. It al­so comes af­ter a num­ber of high-pro­file patent cas­es, in­clud­ing the big loss Re­gen­eron/Sanofi were ex­posed to in their dis­pute with Am­gen over the PC­SK9 fran­chise.
"We are very pleased to have reached this set­tle­ment with For­ward Phar­ma. We be­lieve this agree­ment will clar­i­fy and strength­en our in­tel­lec­tu­al prop­er­ty for TEC­FIDERA, the lead­ing oral ther­a­py for mul­ti­ple scle­ro­sis," said Michel Vounatsos, the new CEO of Bio­gen.