Bio­gen toss­es in an ex­tra $50M for a big­ger slice of the roy­al­ties for its PhI­II Alzheimer's drug ad­u­canum­ab
Bio­gen $BI­IB is once again sig­nal­ing its con­fi­dence in the late-stage suc­cess of its high-risk Alzheimer's drug ad­u­canum­ab this morn­ing, hand­ing out $50 mil­lion to its part­ners at Neurim­mune in ex­change for a 5% cut in the roy­al­ty rates it will be due in the event the drug hits the mar­ket.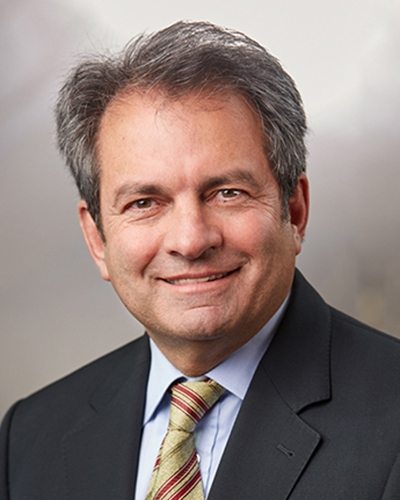 Michel Vounatsos
If they're right, Bio­gen's deal was a steal. And if they're wrong, no one is like­ly to grouse about an ex­tra $50 mil­lion loss against the back­drop of an epic fail tak­ing down the one late-stage Alzheimer's drug that can still muster en­thu­si­asm.
This isn't the first time that Bio­gen has shelled out cash to cut the roy­al­ty stream. It paid $150 mil­lion for a 15% cut last fall, leav­ing the new rate af­ter to­day at some­where in the high sin­gle dig­its or low teens.
Bio­gen has al­so been re­struc­tur­ing its split on the drug with Ei­sai, hand­ing over the li­on's share of the Japan­ese mar­ket in ex­change for 5% more of the US and 18.5% of the Eu­ro­pean mar­kets. Not every­one was hap­py to see Bio­gen re­duce its share of the Japan­ese mar­ket to 20%, but it will all be moot with­out pos­i­tive da­ta.
Once again, Bio­gen CEO Michel Vounatsos is leav­ing an­a­lysts hang­ing as they wait to see the big biotech pull off a ma­jor deal with its re­serves of cash. The re­cent $1 bil­lion al­liance with Io­n­is was a dis­cov­ery pact. And an­a­lysts want to see some late-stage hits that can pro­vide a few big cat­a­lysts for the com­pa­ny.
Roger Nitsch
Bio­gen li­censed ad­u­canum­ab from Neurim­mune in 2007. And Neurim­mune CEO Roger Nitsch says he'll put this new stash to use on their an­ti­body R&D work.
Bio­gen sparked con­sid­er­able en­thu­si­asm for the drug with a lit­tle hard ev­i­dence that it could have an im­pact on cog­ni­tion. But it still faces an enor­mous hur­dle in Phase III, which would daunt any­one af­ter a seem­ing­ly un­end­ing stream of piv­otal tri­als have failed to pro­duce any­thing that can bend the curve of the dis­ease pathol­o­gy. The re­searchers on this project al­so have to prove that the drug is rel­a­tive­ly safe to take.