'Bio­hack­er' Tray­wick ac­ci­den­tal­ly drowned, of­fi­cial con­firms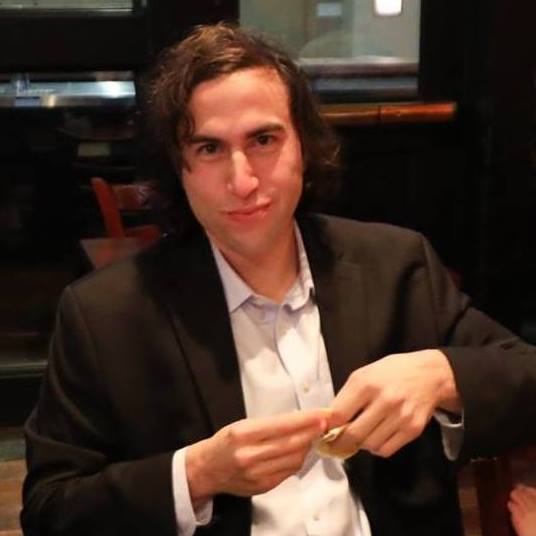 Aaron Tray­wick
Two months af­ter his wide­ly re­port­ed death at age 28, bio­hack­er Aaron Tray­wick was found to have ac­ci­den­tal­ly drowned in the floata­tion tank he was us­ing, and the drug ke­t­a­mine was in his sys­tem.
The Of­fice of the Chief Med­ical Ex­am­in­er in Wash­ing­ton, DC, where Tray­wick's body was dis­cov­ered on April 29, con­firmed to End­points News that the death, an ac­ci­dent, was caused by "as­phyx­ia due to drown­ing with ke­t­a­mine in­tox­i­ca­tion," af­ter we fol­lowed up on a Bloomberg sto­ry cit­ing an au­top­sy re­port. A floata­tion tank is a sound­proof pod filled with body-tem­per­a­ture salt­wa­ter meant to pro­mote "sen­so­ry de­pri­va­tion" and "deep re­lax­ation," while ke­t­a­mine is a pow­er­ful anes­thet­ic of­ten abused as a par­ty drug.
That's con­sis­tent with law en­force­ment's ini­tial note that they had no ev­i­dence sug­gest­ing foul play. Ed­wina Rogers, Tray­wick's adop­tive cousin and one-time em­ploy­er, ear­li­er told the New York Times that a po­lice de­tec­tive said he found ke­t­a­mine in Tray­wick's pants pock­et.
Tray­wick, the founder CEO of As­cen­dance Bio­med­ical, was known for his view that in­di­vid­u­als should be able to self-de­sign and self-ad­min­is­ter un­ap­proved treat­ments — like gene ther­a­py — with­out the re­quire­ment of a health­care pro­fes­sion­al. He gained wide pub­lic­i­ty in Feb­ru­ary when he in­ject­ed him­self with a DIY treat­ment that he hoped would cure his her­pes on­stage at a bio­hack­er con­fer­ence in Texas this Feb­ru­ary. The whole process was broad­cast live on Face­book.
While the stunt put his name all over main­stream me­dia, it al­so alien­at­ed him from the bio­hack­er com­mu­ni­ty — who thought his tac­tics went too far be­yond med­ical bound­aries even by their stan­dards — and some of his col­lab­o­ra­tors, who had frus­tra­tions about his rep­re­sen­ta­tion of the com­pa­ny's work and the less-than-ex­pect­ed pay.
One of those frus­trat­ed was Tris­tan Roberts, a com­put­er pro­gram­mer who first helped Tray­wick to fame: Roberts, who had HIV, vol­un­teered to stage a live demon­stra­tion of an untest­ed HIV treat­ment by in­ject­ing him­self with an ex­per­i­men­tal gene ther­a­py. Short­ly there­after, with­out nam­ing names, the FDA is­sued a warn­ing against self-ad­min­is­tra­tion of gene ther­a­py prod­ucts, con­cerned about the safe­ty risks in­volved.
In an obit­u­ary pub­lished days af­ter Tray­wick's death, Roberts de­scribed Tray­wick as a "pas­sion­ate vi­sion­ary" who "sought noth­ing short of a rev­o­lu­tion in bio­med­i­cine," while not­ing he was "a dif­fi­cult fig­ure" whose big pic­ture men­tal­i­ty "seemed at times to cloud his judg­ment."
"As a mu­tu­al ac­quan­taince (sic) put it: 'We've all been watch­ing Aaron drown these past few months,'" Roberts wrote. "Aaron's life gave hope to count­less peo­ple suf­fer­ing from dis­eases they be­lieve they will live with un­til their death. But it al­so brought the frus­tra­tion and ire of his re­searchers and in­vestors who were just as fre­quent­ly burned as they were brought to­geth­er."